Theatre Alumni Win Big at The 2019 Helen Hayes Awards
May 14, 2019 School of Theatre, Dance, and Performance Studies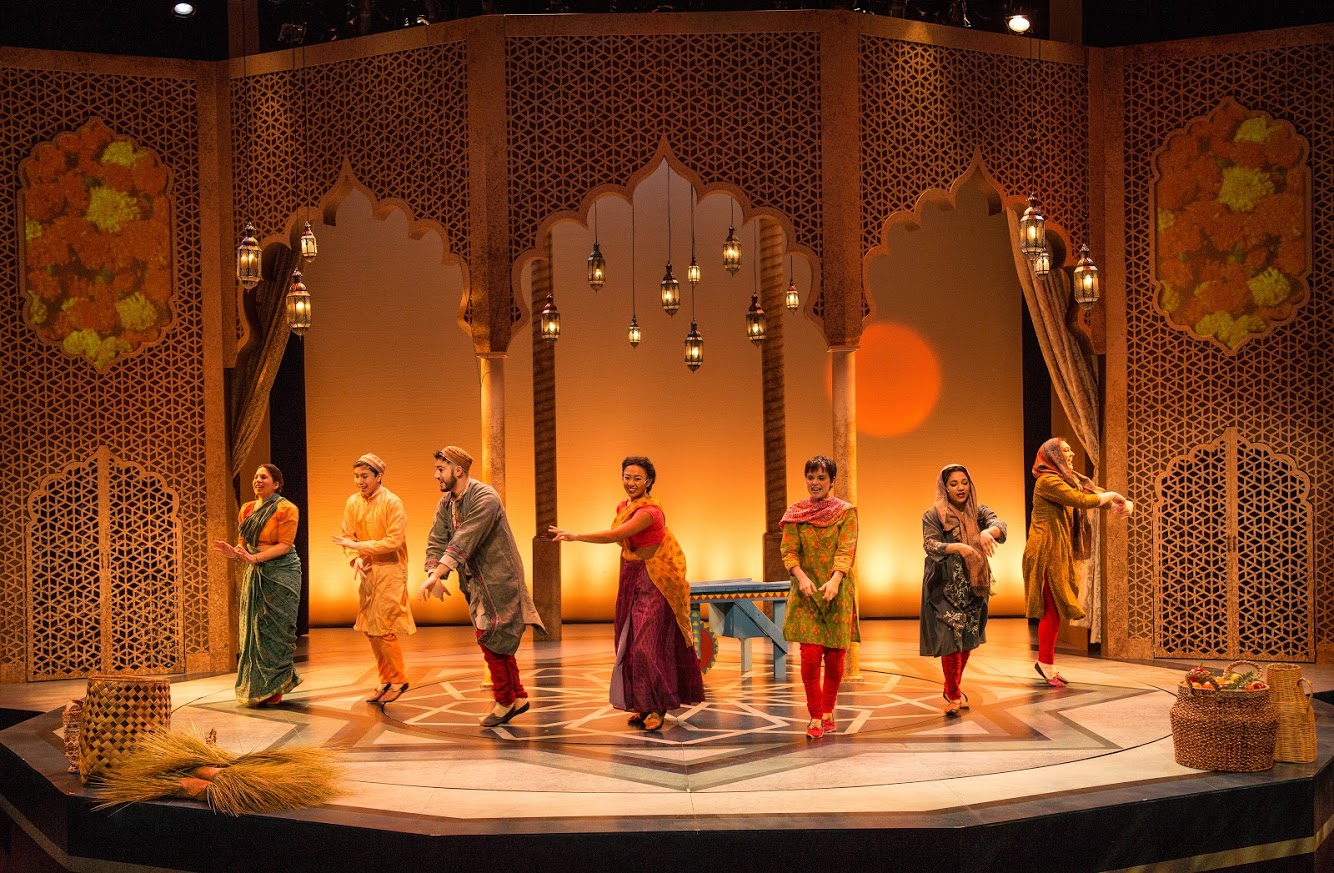 Alumni claimed trophies in design and performance for three productions.
By Kate Spanos '16 Ph.D. theatre and performance studies
Alumni from the University of Maryland (UMD) School of Theatre, Dance, and Performance Studies (TDPS) claimed three trophies for three productions in the 2019 Helen Hayes Awards announced on May 13 in a ceremony at The Anthem in Washington, D.C. Emily Lotz '18 M.F.A. design won for set design, theatre alumna Erika Rose won for lead actress and Matthew R. Wilson '18 Ph.D. theatre and performance studies won for lead actor.
The Helen Hayes awards recognize outstanding achievement in the Washington, D.C. metropolitan area theater productions and are among the most prestigious cultural honors in the U.S.
The awards are divided into two categories: "Hayes" awards are typically for productions by larger companies while "Helen" awards are primarily for shows with cast members who do not belong to the Actor's Equity Association.
Lotz won Outstanding Set Design (Hayes) for her work on "The Princess & the Pauper - A Bollywood Tale" at Imagination Stage. Her innovative revolving stage for the royal palace was the centerpiece of this fun song-and-dance adaptation of Mark Twain's classic novel. Numerous TDPS alumni were also in the production. Anu Yadav '13 M.F.A. performance wrote the adaptation and the design team included M.F.A. design alumni Kelly Colburn '18 (projections), Chris Brusberg '19 (lighting) and Kristen P. Ahern '19 (costumes). Anjna Swaminathan '13 theatre played the role of Princess Razia.
For her role in the one-woman show "Queens Girl in Africa" by Caleen Sinnette Jennings at Mosaic Theater Company of D.C., Rose won Outstanding Lead Actress in a Play (Hayes). She portrayed multiple characters—men and women—in a performance that DC Metro Theater Arts said displayed "electrifying energy and range." Part of the 2018 Women's Voice Theater Festival, "Queens Girl in Africa" was directed by TDPS alumna Paige Hernandez '02, who received a 2019 Helen Hayes Award nomination for Outstanding Direction in a Play for this work.
Wilson won the Robert Prosky Award for Outstanding Lead Actor in a Play (Helen) for his performance as Patrick, the father of a central character in Bob Bartlett's "Swimming with Whales" at 1st Stage. In this story about family relationships and healing, The Washington Post described his portrayal as "appealingly crotchety and hapless," and DC Theatre Scene called his depiction "charming and complex."
The strong presence of TDPS faculty and alumni among this year's nominees and awardees demonstrates the school's commitment to cultivating the next generation of theater professionals in the region and beyond. Faculty maintain active professional careers and support the transition of students and alumni from the university to some of the most highly respected theaters and companies in the country.
Founded in 1983 and presented by Theatre Washington, the Helen Hayes Awards recognize excellence in 47 categories. Additional TDPS recipients in recent years include: Vaughn Midder '14 in 2016, Professor Daniel Conway in 2017, and Robert Croghan '15, Debra Kim Sivigny '04 and Felicia Curry '02 in 2018.
View the complete list of the 2019 winners in The Washington Post and check out the full list of TDPS-affiliated nominees on the TDPS website.
Top image: Emily Lotz's scenic design was the centerpiece of "The Princess & the Pauper - A Bollywood Tale" at Imagination Stage. (Photo by Kelly Colburn).