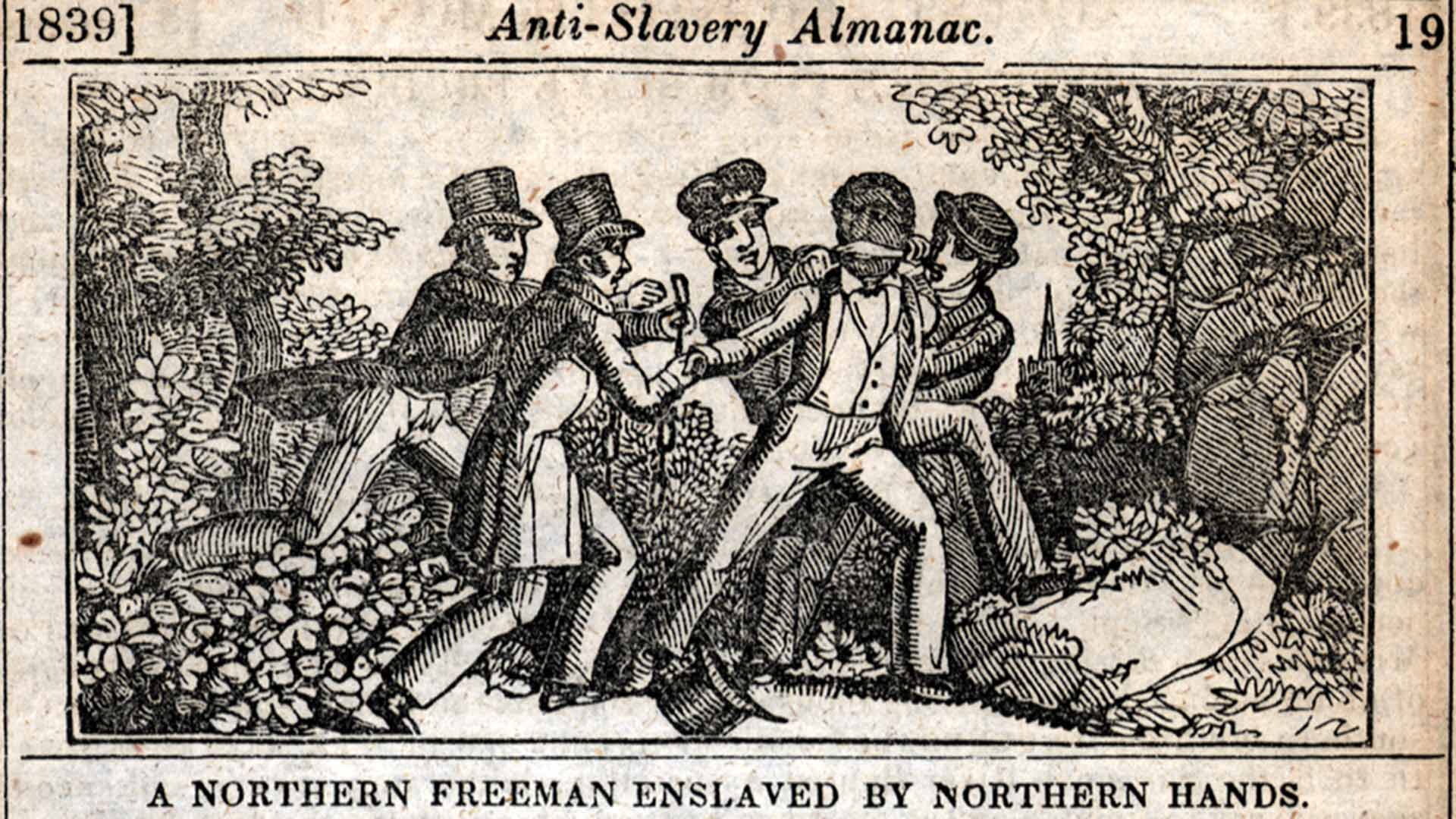 Professor's new book chronicles story of northern boys kidnapped into slavery and their journey home.
By Jessica Weiss '05 | Maryland Today
Richard Bell was digging through archives in the Library Company of Philadelphia in 2011 when he paused on a 180-year-old newspaper article about a kidnapper who reportedly took her own life while serving time in a Delaware jail.
Bell, an associate professor of history at the University of Maryland, was researching a book about suicide. But he was less captivated by Patty Cannon's death than by how she made a living: kidnapping free black children and trafficking them into slavery.
Cannon and her band of criminals were the starting point in what became "Stolen: Five Free Boys Kidnapped into Slavery and Their Astonishing Odyssey Home," Bell's harrowing, heartbreaking book published today. Lured from their Philadelphia homes in 1825 by the false promise of work, the boys—Sam, Enos, Alex, Joe and Cornelius—spent months at the hands of a black-market network of traffickers that marched them over a thousand miles, from the Eastern Shore of Maryland into the South.
Bell knew little about this horrific slice of American history until he came across Cannon's record. Since then, the film adaptation of Solomon Northup's 1853 slave memoir, "Twelve Years a Slave," brought mainstream attention to what Bell calls the "Reverse Underground Railroad." Bell spoke with Maryland Today about the arduous process of reconstructing the saga at the heart of "Stolen" and what it adds to the commonly accepted narrative of slavery.
Read more in Maryland Today.
Photo courtesy of Richard Bell.