Logan Dechter '20 Works Crisis Phone Lines During COVID-19 Pandemic
April 28, 2020 Spanish and Portuguese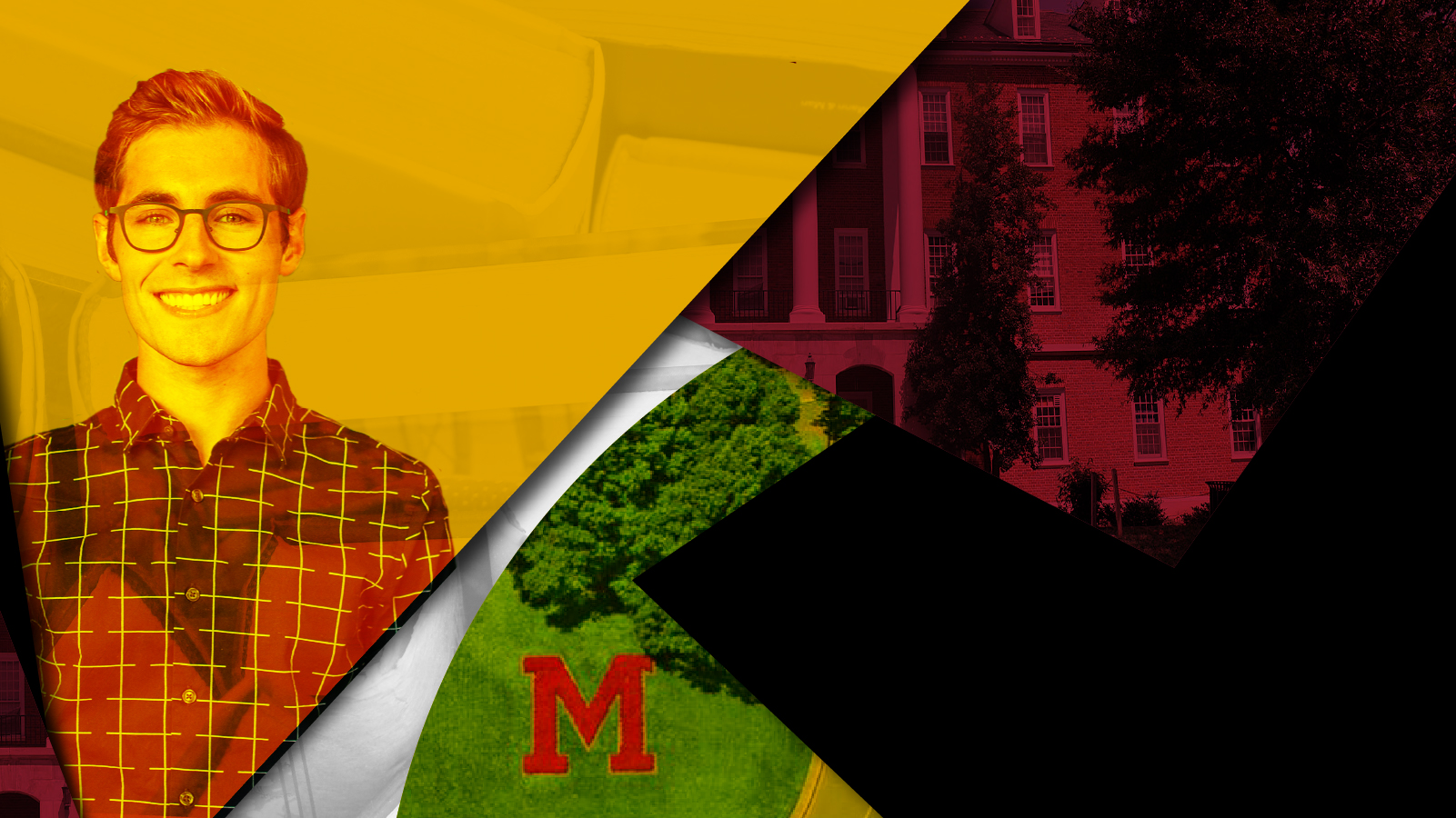 The Spanish and psychology double major combines disciplines to serve the community.
By Jessica Weiss '05
Two of the groups that have emerged as most vulnerable during the COVID-19 crisis are the homeless population—who may not have the ability to self-isolate or follow rigorous hygiene measures—and domestic violence victims, who may be stuck at home with their abusers.
That's why senior Logan Dechter's work as a homeless and domestic violence specialist at the Hyattsville-based Community Crisis Services Inc. is more important than ever. Between juggling his packed class schedule, Dechter answers calls in both English and Spanish from those in need.
The Spanish and psychology double major also volunteers at the UMD Help Center, a counseling and crisis intervention hotline, where he is a peer counselor and on-the-job trainer.
"This work is particularly important to me right now," Dechter said. "I know that I have many people in my life who would do it for me, so I want to be that person for someone who might not have the same support networks."
Dechter will graduate in May. In the fall, he will begin UMD's two-year school counseling program, with the goal to eventually work as a bilingual school counselor for middle school students.
"I want to help bridge the language gap between Spanish speaking families and the education system," he said. "Where I can give someone a more equitable opportunity to succeed, I'm happy to do so."
Dechter began studying Spanish in middle school. And he has long known he wanted to major in psychology. But it wasn't until Spring 2019, when he took a class on pragmatics, or how language is used in context, that he began to envision the practical ways he could combine both. Under the guidance of Assistant Professor Elisa Gironzetti, he began to conduct research on how Spanish speakers respond to the National Suicide Prevention Lifeline.
Since then, he's been working on a thesis that expands on the topic explored in that course, to see how hotline operators who are Spanish speakers respond to callers based on what the operator knows about the caller's suicidality. He said Gironzetti continues to support and mentor him.
"Doing my own research for the first time really was an 'aha moment' for me as to what I want to do with both of my majors," he said.
To further immerse in Spanish, Dechter was part of UMD's first Cuba study abroad program over winter break in 2018. He is also a teaching assistant in the psychology department.
Dechter said he values how UMD has allowed him to study across disciplines, which has made his overall learning experience feel balanced.
In psychology, in the College of Behavioral and Social Sciences, he has learned to look at objective truths through measurable behaviors, using tools like surveys. In the humanities, he appreciates the opportunity to explore multiple perspectives through more subjective interpretations of data.
"That balance is really important for counseling," he said.
ARHU recently launched "Be Worldwise. Get Worldready.," a career initiative that blends new and reimagined course offerings, integrated academic and career advising and access to internships, alumni networking and other opportunities across the region. Learn more.