Historian: "Hamilton" the Ultimate Teachable Moment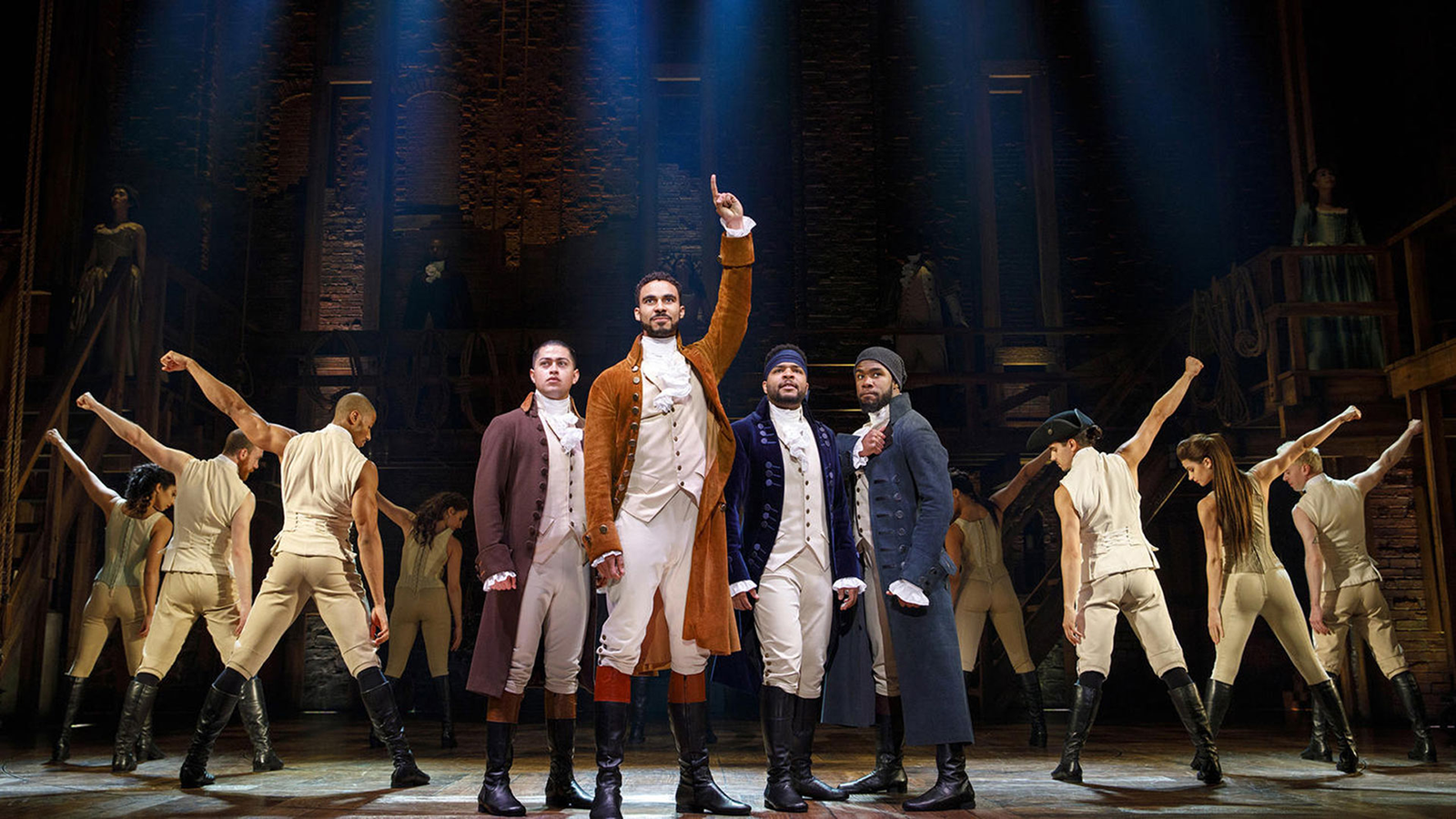 Professor travels country parsing popular musical's merits.
By Annie Dankelson | Maryland Today
Years ago, Richard Bell sat on the tarmac at Dulles International Airport, dismayed that his delayed flight grounded his chance to see a then-new musical in New York about the "10-dollar founding father," Alexander Hamilton.
Many fans can relate to missing out on "Hamilton: An American Musical," though Lin-Manuel Miranda's smash hit has expanded to venues beyond Broadway—including at Baltimore's Hippodrome Theatre until July 21.
Bell, an associate professor of history, later saw "Hamilton" in Cleveland, Chicago, Louisville and even his native London, and now he teaches about the periods the show covers in his classes at UMD. While he's a fan, he's also analyzed the musical through a scholar's lens, giving lectures at museums and to historical societies around the nation. He spoke with Maryland Today about what he admires about the show and answers the question: Does it measure up to revolutionary reality?
How did you first get into "Hamilton"?
I'm a longtime fan of musical theater. I've seen "Cats" seven times—I don't recommend that to anyone now, but it was a mainstay of my teenage years. "Hamilton" is a great piece of musical theater. It's got characters you care about, it's relentlessly propulsive and dramatic, and some of the songs are just luminous.
And then, of course, I'm a historian. I study the American past, particularly the period between the American Revolution and the Civil War. So to see some of the events, people, themes, questions and ideas that I teach up on stage being sung about, being sometimes rapped about, was extraordinarily interesting.
Historically, what does the musical get right?
Quite a lot, actually. It captures all sorts of complicated truths about the American past, like the importance of the French alliance during the war, George Washington's struggle to find good lieutenants and the bitter nastiness of partisan politics after George Washington retires.
It tells us why sensible, intelligent men dueled with each other and how presidential elections worked before the passage of the 12th Amendment, which put an end to the practice of the runner-up becoming vice president. If you didn't know anything about any of this stuff before you saw this show, you could do worse than use "Hamilton" as your textbook.
Read the complete story in Maryland Today.
Photo: Stage photo of "Hamilton" by Joan Marcus.