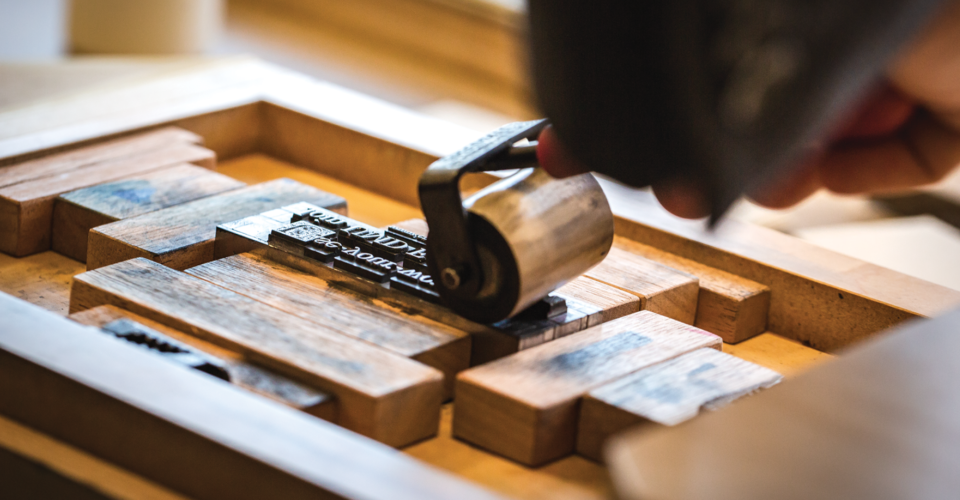 Old meets new at printing press/ makerspace in Tawes Hall.
By Sala Levin '10 | Photos by Stephanie S. Cordle | Terp Magazine
Pages of an old book with strategically placed cutouts so that the remaining words create a new narrative. Books printed on handmade paper. Texts illustrated with LEDs that light up like a constellation in the night sky.
These are some of the types of books Professors Matthew Kirschenbaum and Kari Kraus are enabling students to create through BookLab, a printing press-meets-makerspace in Tawes Hall. Opened by the English department in Fall 2018, BookLab gives students the tools to experiment with a wide range of bookmaking techniques.
"We're interested in pressing our understanding of what a book is by looking at its mutable form historically and thinking about what else it might be," Kraus says.
Read the complete story in Terp Magazine.