Behind the State House Scenes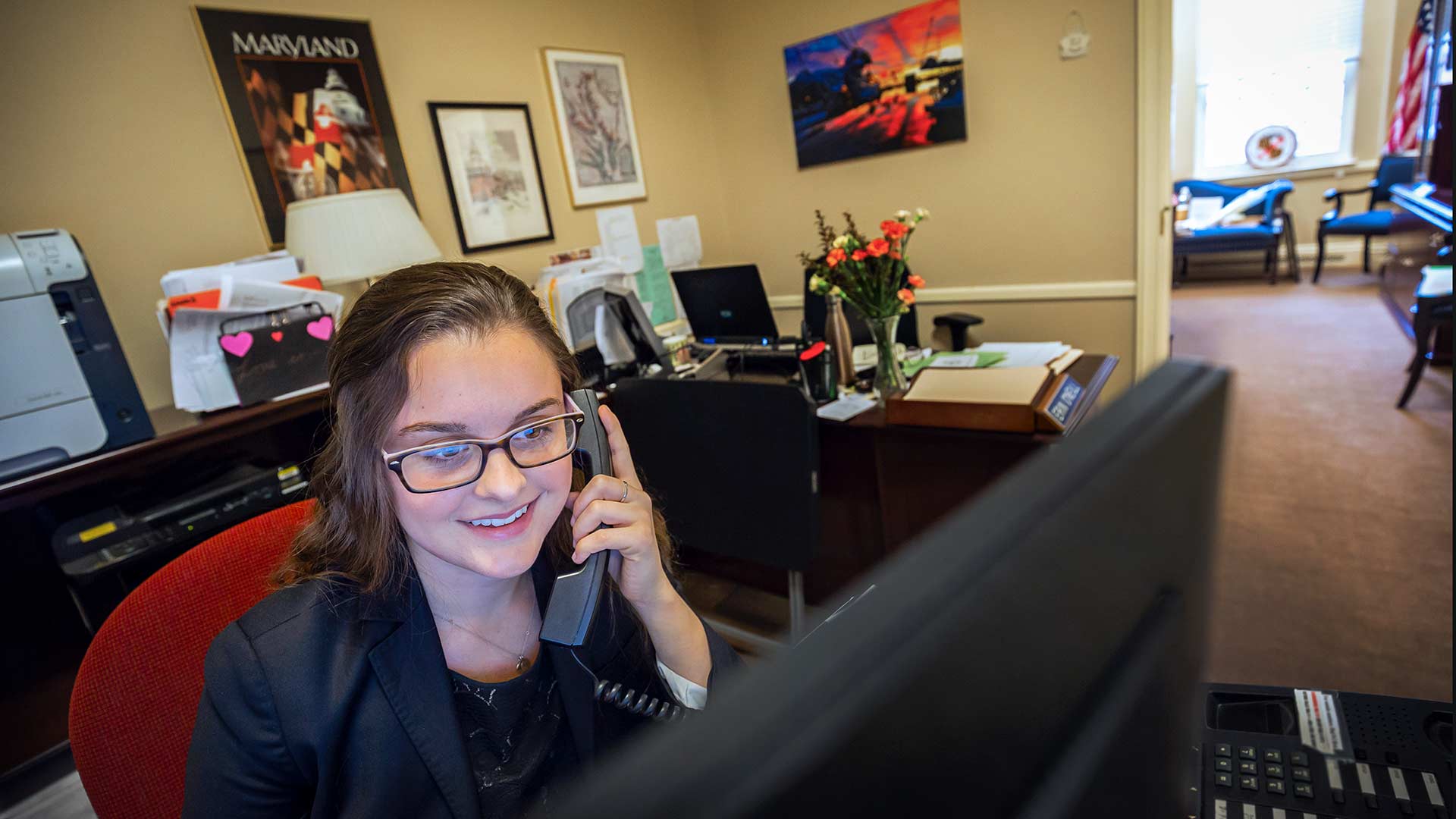 Writing internship puts students in the General Assembly mix.
By Liam Farrell | Maryland Today
Growing up in Annapolis, Emily Berry '21 knew people in state government and politics, but the inner workings of the capital city's State House were mostly a mystery.
This semester, Berry and eight other Terps have discovered for themselves what goes on under the dome as part of the Maryland General Assembly writing internship program. Since January, the undergraduates have been immersed in the government's annual 90-day legislative flood, which ends at midnight tonight after weeks of hearings, votes, phone calls, emails, hallway conversations and all manner of wheeling and dealing.
To read the full article visit Maryland Today
(Photo by Stephanie S. Cordle)