Arts & Humanities-in-London
September 20, 2021 College of Arts and Humanities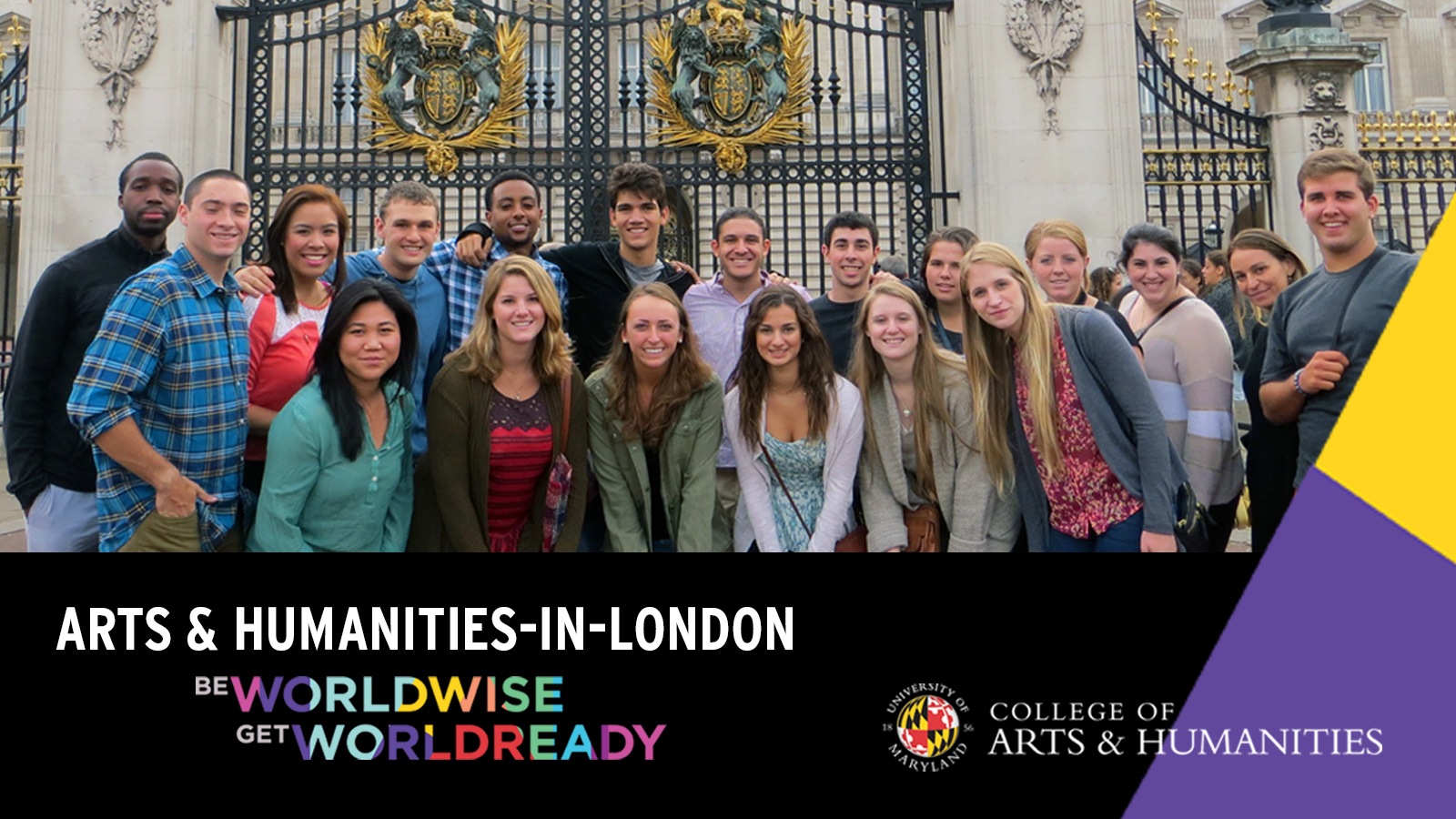 New study abroad program launching Spring 2022.
By Education Abroad Staff
University of Maryland College of Arts and Humanities and Education Abroad will launch a new, semester-long study abroad program for the Spring 2022 term. Arts & Humanities-in-London is especially designed for students studying the arts and humanities to help them develop important cross-cultural skills and knowledge for success in a global workplace.
With London as a classroom, students will explore a bustling metropolis, rich with literary, artistic and cultural history, and in the process, develop creativity, critical and analytical thinking, problem solving and communication skills.
Students can choose from a variety of courses to maximize London as a learning environment and earn credit toward graduation. The University of Maryland has approved nearly 100 courses at Queen Mary University of London for resident credit, including courses in English, literature, history, dance, music, theater and more!
Through selective internships, students will also have the opportunity to gain professional experience in their respective areas of interest and support London-based organizations. Students will work with organizations to make a positive impact on their local community and gain the competitive edge in their post-graduation job search.
"Over the last decade we've challenged our students to be 'worldwise,' meaning that they understand that knowledge of people, culture and context in the world around them is essential to a well-rounded education and a meaningful life," said Audran Downing, assistant dean of student affairs in ARHU. "This program will help students get 'worldready' so they'll leave UMD equipped to be competitive, purposeful and resilient in an ever-changing workplace."
Arts & Humanities-in-London was designed as a part of the Be Worldwise, Get Worldready initiative to integrate global career readiness and an intercultural lens into the college experience. This program will build qualities crucial for the next generation of artists, entrepreneurs, diplomats, archivists, journalists, scholars, lawyers, doctors and more.
Arts & Humanities-in-London is now accepting applications for Spring 2022. Learn more and apply now!
Students are also encouraged to apply to the Education Abroad Scholarship, which includes merit and need-based scholarships especially for ARHU majors.