CONNECTING CAREERS & CURRICULUM
In the College of Arts and Humanities, we inspire and challenge students to BE WORLDWISE in the many senses of the word. 
We connect careers with curriculum to offer students stimulating learning opportunities that help them apply scholarship to practice. This active learning helps students build a versatile knowledge base and set of unique experiences that prepare them for the competitive, global workforce, and more importantly, for becoming a life-long learner. 
Students learn alongside renowned faculty experts and meet with academic and career advisors who help them strategically incorporate career opportunities into their academic plans.
Through special opportunities such as professional pathways, strategic career planning, and regional partnerships and networks, its no surprise that ARHU alumni go on to graduate school and successful careers in a range of industries, including education, arts management, entertainment, public health and government and policy.  
Take the BE WORLDWISE Challenge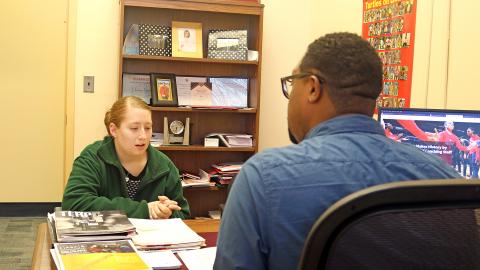 Strategic Career Preparation
It's never too early to start planning for your career after graduation. Make an appointment to talk with the University Career Center @ ARHU where we'll work with you to assess your skills, values and interests and help you find opportunities that meet your goals. Career and academic advisors will help you incorporate internships, global experiences, research and more into your academic plan. 
Learn More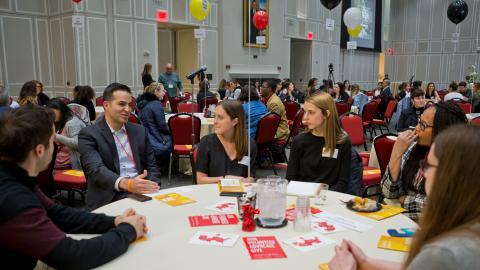 Regional Partnerships & Networks
We're ideally situated between Washington, D.C. and Baltimore, which offers fantastic cultural, research and career opportunities. Our partnerships with The Phillips Collection, National Portrait Gallery, Smithsonian Institutions and more mean your dream internship is just miles away. We also help you connect with Maryland alumni networks who can help you launch your career.