Writer, Teacher, Activist and Voice for Caribbean History
November 14, 2018 English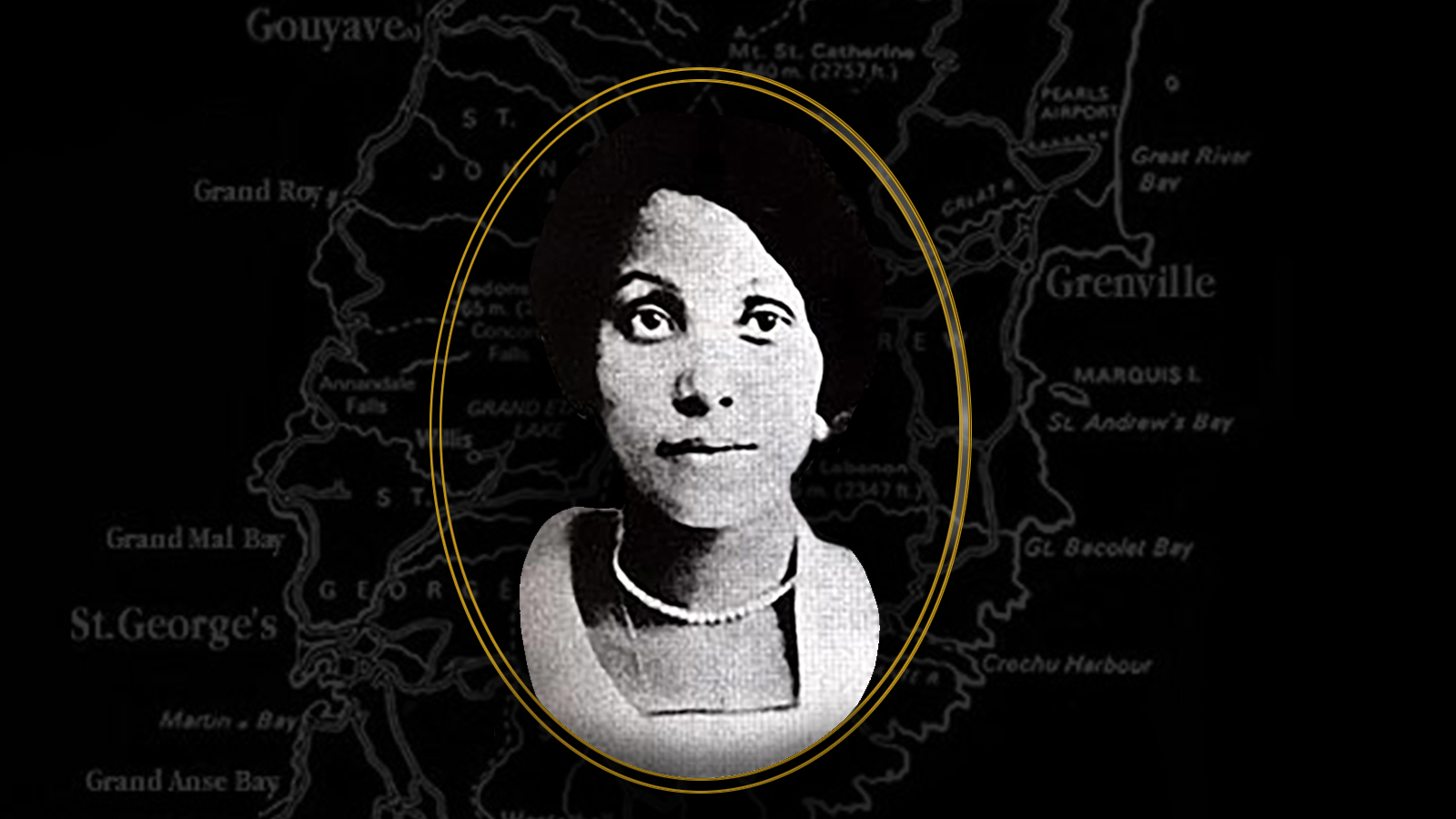 Merle Collins combines scholarship, literature and activism in research about Louise Langdon Norton Little, the mother of Malcolm X.
By Lorraine Graham
To write about Malcolm X's mother, Louise Langdon Norton Little, Merle Collins is helping preserve the national archives of Grenada, researching the colonial legacy of the Caribbean and tracking down Little's descendants. As usual, Collins refuses to separate her scholarship from the work she does as a writer, teacher and activist.
Collins is professor of English in the College of Arts and Humanities at Maryland, where she has taught for more than two decades. The university recently named her a 2018 Distinguished Scholar-Teacher in recognition of her exceptional scholarship and teaching. As an esteemed figure in the field of Caribbean literature and culture, she has produced creative work and critical scholarship in a breathtaking range of genres. On November 15 she will present her work on Malcolm X's mother during her Distinguished Scholar-Teacher Lecture.  
"Although most of the work I do now happens inside the university," said Collins, "I never lose sight of how universities are part of local and international communities that have complex cultures and histories."
These connections among scholarship, creativity and practice are at the heart of Collins' work and stem from her lived experience. The 1960s and 70s were a time of political and intellectual revolution in the Caribbean. Collins grew up in Grenada when it was still a British colony, along with many other islands in the Caribbean. When she arrived in Mona, Jamaica in 1969 to study British literature at the University of the West Indies (UWI), Jamaica had only been independent for seven years and Grenada was still controlled by the British.
At UWI, artists and intellectuals discussed not only the political future of the Caribbean, but the history and possibilities of Caribbean literature. As a child, Collins listened to her mother and maternal grandmother tell stories in English-based Creole, a distinct language that grew out of the mixture of languages spoken on the island throughout history. The use of Caribbean creoles in writing was a hotly debated topic among UWI faculty and students.
"People at Mona were debating everything—What is the Caribbean? What do we do about our colonial inheritance?" said Collins. "When I heard other writers use creole-speaking voices in their work, I thought, 'Can you really do that?'"
Her time at UWI was formative, and encouraged her to explore ways of voicing the complex stories of Caribbean people, especially women. Her work features characters that speak both Creole and English and is infused with deep attention to the violent colonial history of the region.
This concern with history and women's stories led her to research the story of  Malcolm X's mother, Louise Langdon Norton Little. Little was from Grenada, and her life story lays bare the brutality of slavery and colonialism. Little's grandparents were captured off the coast of Africa, likely near what is now Nigeria, before being freed from their slave ship by the British. They were eventually taken to  Grenada. Collins believes it is important to look at the violence that gave birth to Louise Langdon Little alongside the popular narrative about Malcolm X, who is often remembered as much for his militancy as his activism.
Collins is doing archival research and speaking to some of Little's descendants and living relatives. Although the book will incorporate elements of biography, history and fiction, she says that the final text will not fit any existing genre. As usual, Collins is challenging ideas about what literature can be in order to integrate her scholarship, creativity and activism.
"I want my readers to question their assumptions and expectations," said Collins. "Using a variety of forms and voices is one way to do that."
The desire to engage readers is similar to how Collins approaches teaching, where she incorporates diverse perspectives into coursework. In a course on Caribbean literature to be held in collaboration with UWI this spring, students from both universities will be able to talk through these ideas together. Funded by a 2018 UMD Global Classrooms Initiative Grant, the course, will give students at both universities an innovative, cross-cultural learning experience.
"My hope is to show how language shapes our identities and the way we think about others," Collins said. "Literature can help us make the imaginative leap to seeing that our assumptions about culture and language cannot be universally applied to everyone."
"The Search for the story of Louise Langdon Norton Little, mother of Malcolm X," Collins' talk for the 2018 "Distinguished Scholar-Teacher Lecture Series," will take place from 4-5 p.m. Nov. 15 in the Ulrich Recital Hall, 1121 Tawes Hall. The event is free.
Image: Photo illustration by J.J. Nelson featuring undated photo of Louise Langdon Norton Little in the center. (Photo credit: Abdul Aziz Omar via PBS "American Experience").