November 22, 2019 School of Theatre, Dance, and Performance Studies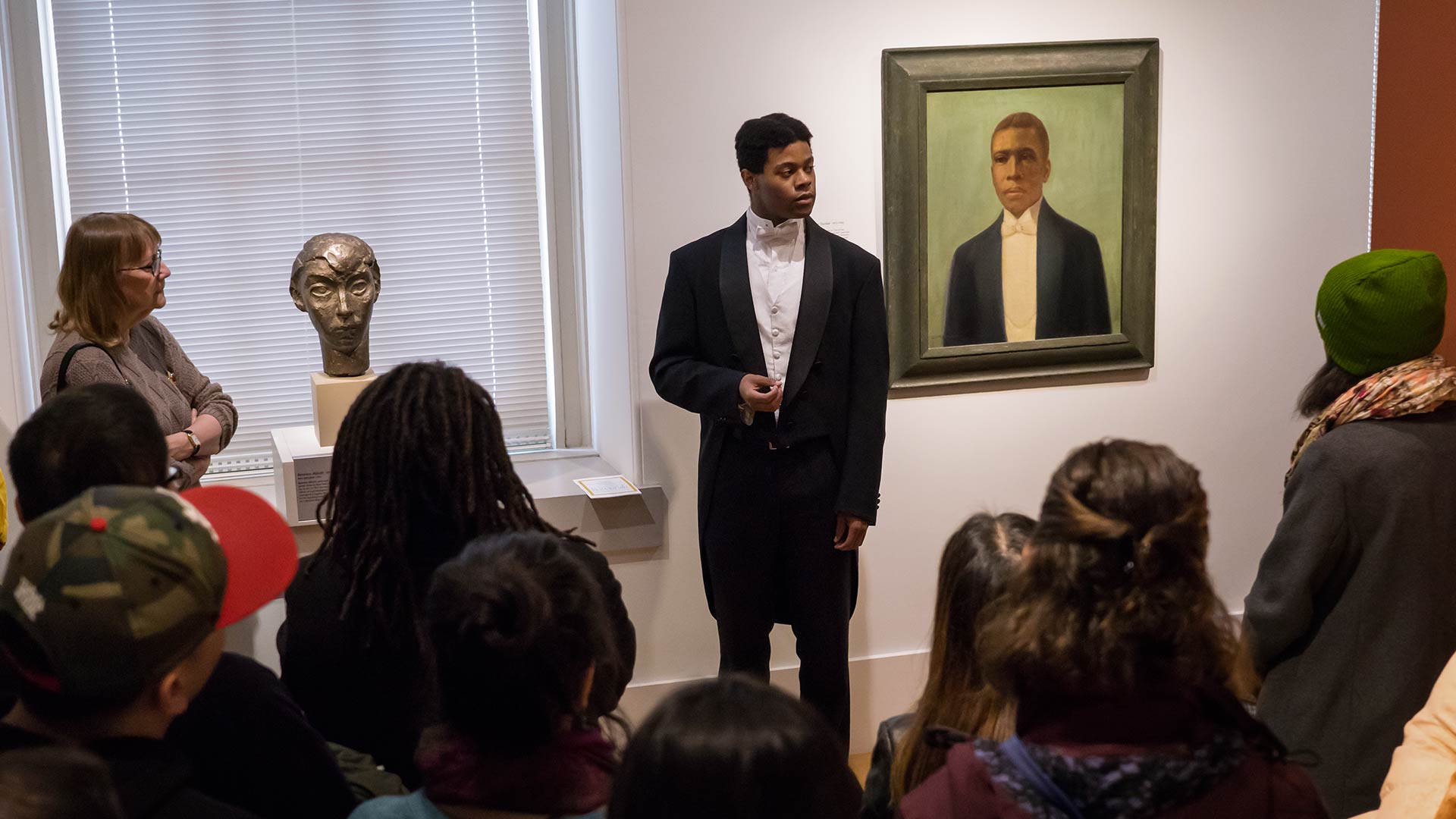 Students bring historical figures to life at portrait gallery.
By Sala Levin '10 | Maryland Today
Though born a century apart, singer Marian Anderson and 18th-century feminist Frances Wright are strolling through the halls of the National Portrait Gallery when suddenly they come across a series of photographs of Anderson. "Marian, this is all you!" cries Wright in her English lilt. Soon, the pair are discussing Anderson's European travels and Wright's birthplace across the pond.
Theirs are just two of the portraits coming to life this weekend during "The Measure of Our Lives," a partnership between theatre Associate Professor Leslie Felbain's class in character development and the Smithsonian Institution gallery in Washington, D.C. Eleven students will lead an audience through the museum while embodying and delivering monologues as a range of figures represented on the walls, from 18th- and 19th-century writer Charlotte Perkins Gilman to artist and AIDS activist David Wojnarowicz.
With a background in street theater, performance installations and museum work, Felbain worked with the gallery's docent and intern programs manager, Geri Provost-Lyons, and director of audience engagement, Rebecca Kasemeyer, to forge the partnership. Now in its 11th year, the performances are "a way for them to have a different kind of tour that has more animation while supporting the gallery's commitment to community engagement," Felbain said at yesterday's rehearsal.
Read more in Maryland Today.
Photo by Geoff Sheil.