Untold Stories of the Western Frontier
November 01, 2019 School of Theatre, Dance, and Performance Studies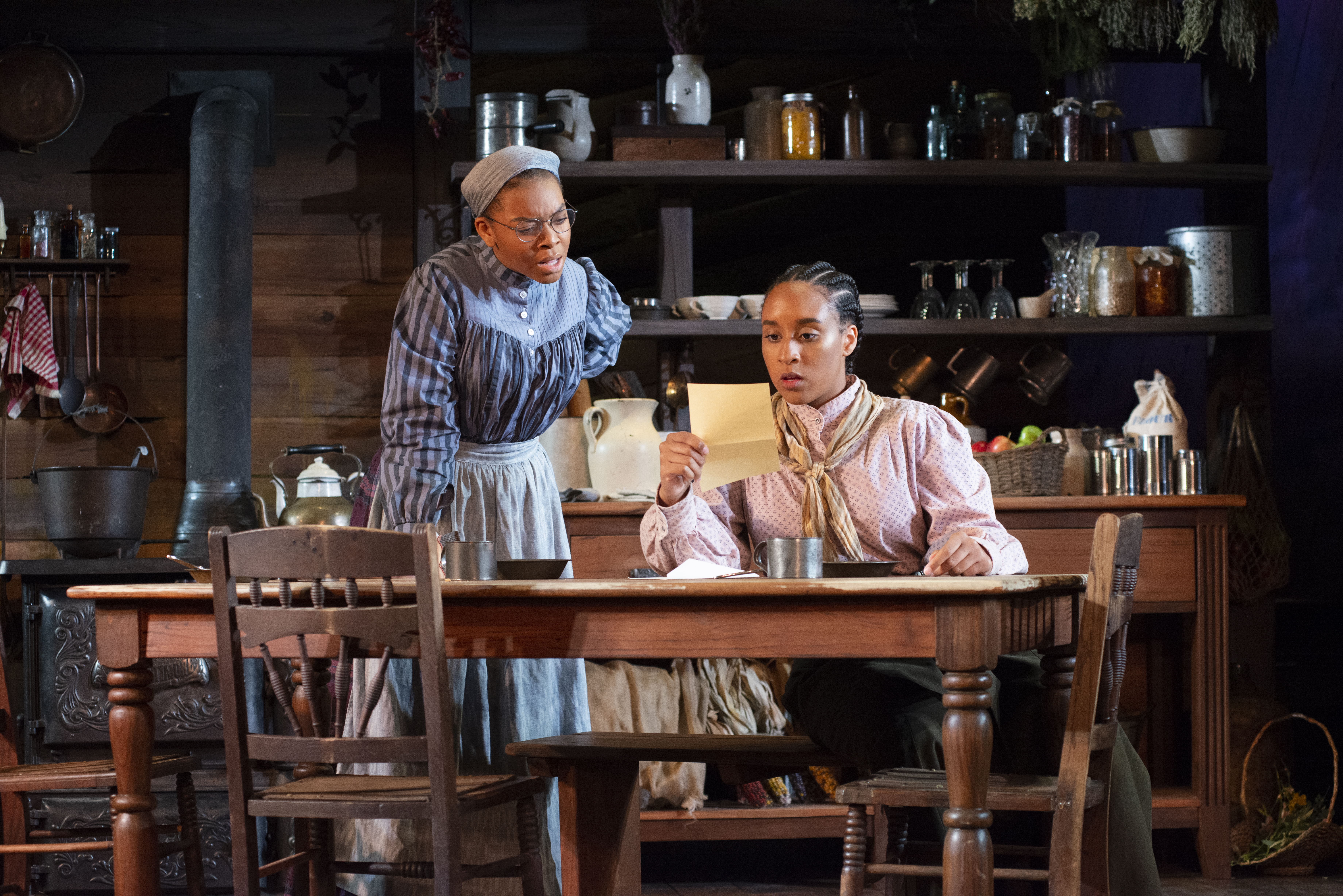 "Flyin' West" tells the story of African American women pioneers.
By Kate Spanos '16 Ph.D. theatre and performance studies
For many Americans, the "Western frontier" evokes romantic images of cowboys, covered wagons, gun fights and stagecoach chases. Often written out of these stories are the diverse populations of immigrants and formerly enslaved black people who also traveled West.
Pearl Cleage's "Flyin' West" tells the story of African American women pioneers at the turn of the 20th century who settled in the all-black town of Nicodemus, Kansas. The women took advantage of the Homestead Act, signed by Abraham Lincoln in 1862, which granted ownership of 160 acres of land to settlers who cultivated their plot for five years.
Presented by the School of Theatre, Dance, and Performance Studies (TDPS) and directed by faculty members Scot Reese and Alvin Mayes, "Flyin' West" addresses themes of freedom, family, female empowerment and race. 
Through the rehearsal process, Reese and Mayes guided students through intense scenes of interpersonal conflict that ultimately highlight the overwhelming power of love.
"We start and end every rehearsal in a circle to check in with each other so that we can process these difficult moments," explains Reese. "We treat our students like professionals, and they rise to the occasion."
Reese says the story takes on renewed significance today.
"It is so important in 2019 to have a play that features strong African American characters," he says, "and especially women who exemplify determination and pride in the black community."
"Flyin' West" runs November 1-9 at The Clarice. Tickets are available here. 
Scenic design by Jack Golden (MFA Design '21), costume design by Channing Tucker (MFA Design '21) and lighting design by Michael Winston (MFA Design '21).
Photos by David Andrews.