Unpacking Race, Equity and Social Justice Through the Arts and Humanities
November 10, 2020 College of Arts and Humanities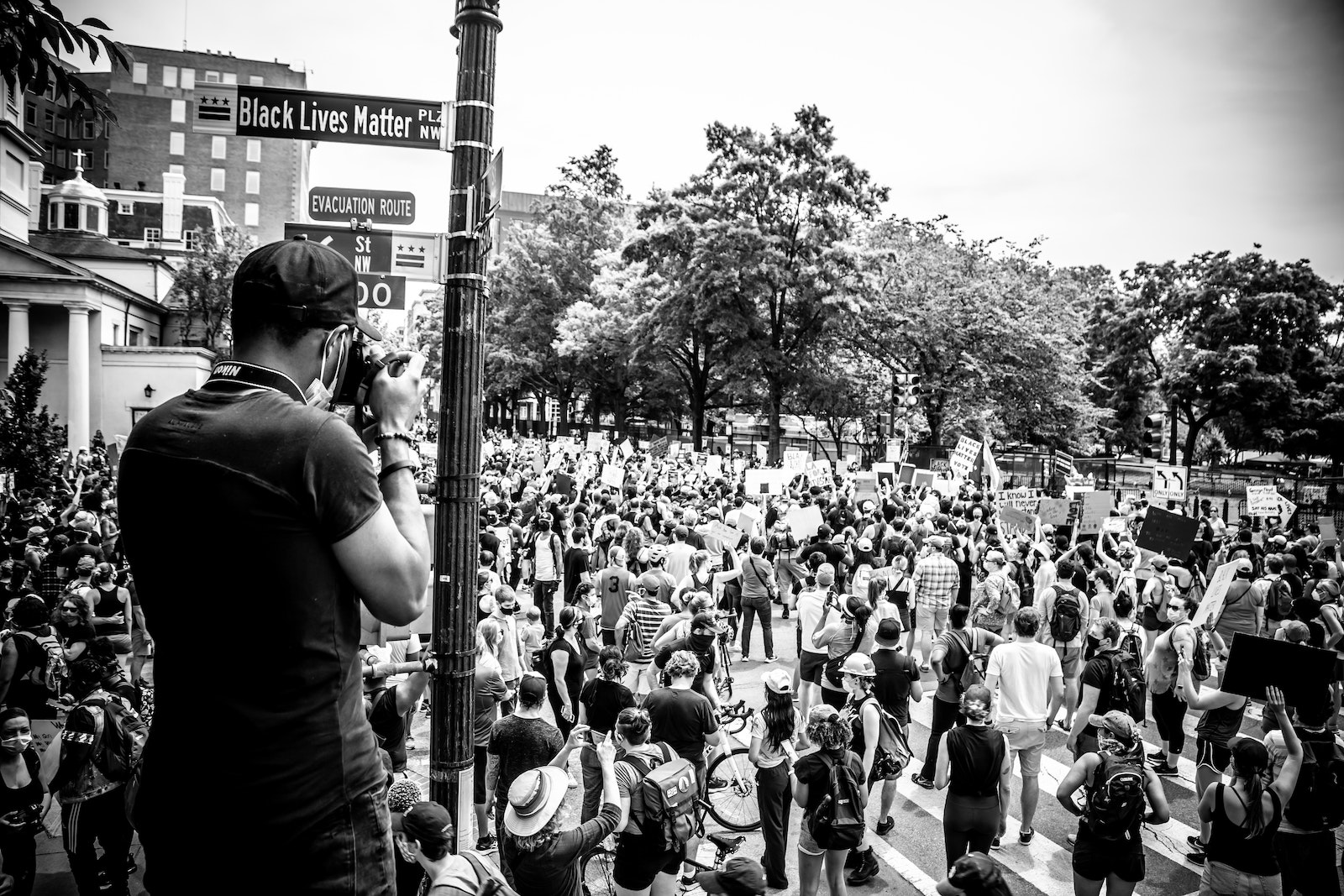 Explore a range of classes taught this spring by ARHU faculty experts.
By ARHU Staff
The College of Arts and Humanities (ARHU) at the University of Maryland has long been a leader in providing a rigorous course of study that incorporates a deep examination of issues of race, equity and social justice.
Through ARHU courses, students gain extensive historical knowledge, the ability to see the world from multiple perspectives and an understanding of complex issues. In turn, students develop their capacity to empathize, engage and find ways to transform our society and world.
As our nation grapples with a painful legacy of structural racism and systemic inequity, the arts and humanities provide a space for knowledge, conversation and reflection. We encourage students to explore our courses centering racism, equity and social justice offered this spring by our outstanding faculty.
Please visit Testudo to learn more about the course offerings below, including information about space, dates and times.
AMST202: "Cultures of Everyday Life in America"
AMST203: "Popular Culture in America"
AMST212: "Diversity in American Culture"
AMST298C: "Introduction to Asian American Studies"
AMST324: "Growing Up Asian American: The Asian Immigrant Family and the Second Generation"
AMST328E/USLT320: "Perspectives on Identity and Culture; Afro-Latinx Diasporas"
AMST328G/ENGL368K: "Perspectives on Identity and Culture; The Art of Black Social Movements: Marcus Garvey to Black Lives Matter"
AMST328M/AASP398Q: "Perspectives on Identity and Culture; Black Baltimore in the Post Racial U.S.: African American Urban Culture in the Age of Obama"
AMST498C/USLT498D: "Special Topics in American Studies; Central Americans and the United States: Culture, Politics, and Community"
AMST498N: "Special Topics in American Studies; Citizens, Refugees, and Immigrants"
AMST498J/AAST443: "Asian American Politics"
ARAB499D: "Special Topics in Arabic Studies; Gender and Difference in the Arab World"
ARHU380/ENGL378Q: "Arts & Humanities in Social Innovation, Change, and Justice: Do Good Now"
ARTH263: "Art and Difference"
ARTT260: "Dangerous Art: Censorship or Subsidy"
CMLT235: "Black Diaspora Literature and Culture"
COMM360: "The Rhetoric of Black America"
COMM469O: "The Discourse of Social Movements; Rhetoric of Oppressed Peoples"
ENGL234: "African American Literature and Culture"
ENGL265/LGBT265: "LGBTQ+ Literatures and Media"
ENGL317: "African American Literature"
ENGL439J: "Spotlight on Major Writers; Race, Early Childhood TV, and the Legacies of Jim Henson"
ENGL448C: "Literature by Women of Color; Literature, Visual Culture and Art by Women of Color"
HIST222: "Immigration and Ethnicity in America"
HIST360/WMST498M: "Women and the Civil Rights Movement"
HIST408F: "Senior Seminar; Social and Cultural Movements of the 1960s and 1970s"
HIST408G: "Senior Seminar; Slavery, Freedom, and Citizenship"
HIST429K: "Special Topics in History; From Colonization to Decolonization in North Africa, 1830-1962"
HIST429Q: "Special Topics in History; Slavery Law and Power in Early America and the British Empire"
HIST462: "Slavery, Sectionalism, and the U.S. Civil War"
ISRL349Z: "Investigating Topics in Israel Studies; Jews and Representations of Race"
LGBT448L: "Special Topics in Lesbian, Gay, Bisexual, and Transgender Studies; Black Queer Studies"
MUSC448U: "Selected Topics in Music; African American Musical Traditions"
PHIL344: "Philosophy of Race"
SLLC305: "Language, Identity and Diversity in the U.S."
THET294: "Black Theatre and Performance II"
THET408R: "Seminar: Theory and Performance Studies; Race and Body Politics in/as Performance"
USLT202: "US Latina/o Studies II: A Contemporary Overview 1960s to present"
WMST488A: "Senior Seminar; Black Women in the Arts"
WMST319E: "Workshops in Gender, Race, and Queer Studies; Making Race and Gender in Reality Television"
Photo by Vlad Tchompalov on Unsplash of a Black Lives Matter protest in Washington, D.C. in June 2020. A course this spring examines social movements from Marcus Garvey to Black Lives Matter.