Understanding Race, Equity, Inclusion and Justice Through the Arts and Humanities
July 31, 2020 College of Arts and Humanities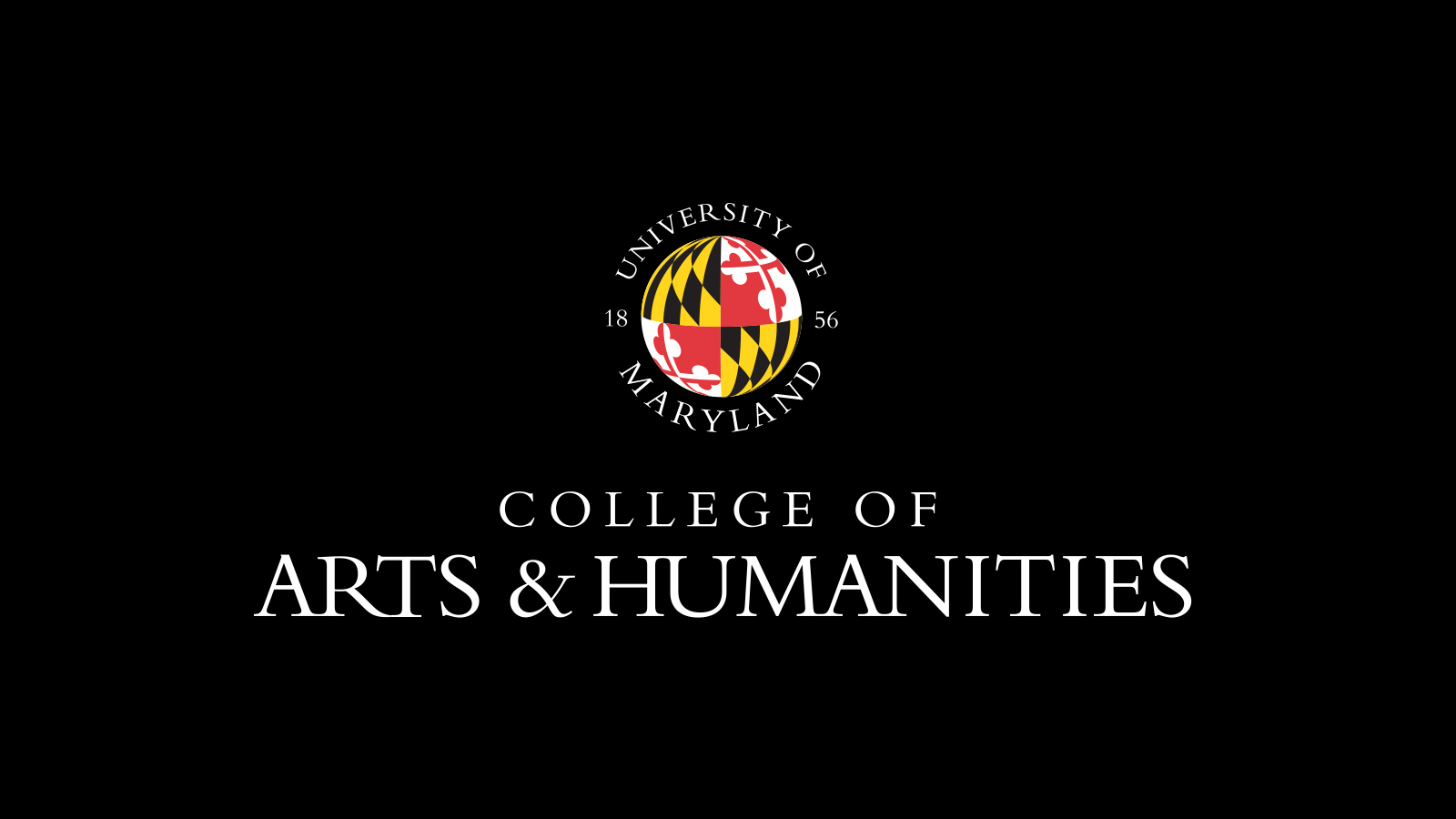 Explore a range of courses offered this fall taught by outstanding ARHU faculty.
By ARHU Staff
The College of Arts and Humanities (ARHU) at the University of Maryland has historically offered a rigorous course of study that, at its core, incorporates a deep examination of issues of race, equity, inclusion and justice.
Through incisive courses, penetrating scholarship, inspiring programming and effective community advocacy, students gain deep historical knowledge and the ability to see the world from multiple perspectives, feeding the empathy and engagement needed to transform our society—and our world.
Especially in times of moral outrage over the enduring impact of racism, and anti-Black racism in particular, we continue to rethink our curricula and the needs of our students. We encourage you to explore arts and humanities based courses centering racism, equity, inclusion and justice offered this fall by our outstanding faculty.
Please visit Testudo to learn more about the course offerings below, including information about space, dates and times. Students have until the Schedule Adjustment Period of September 14, 2020 to make any changes to their schedules.
AMST203: "Popular Culture in America"
AMST262: "Houses, Schools, and Prisons in American Life"
AMST298C: "Introduction to Asian American Studies
AMST298Q/ENGL235: "U.S. Latinx Literature and Culture"
AMST324/AAST394: "Growing Up Asian American: The Asian Immigrant Family and the Second Generation"
AMST328J/AAST398D: "Filipino American History and Biography"
AMST328K: "Perspectives on Identity and Culture; Gender, Labor and Racial Identities in Diaspora Communities"
AMST328L: "Perspectives on Identity and Culture; Introduction to Comparative Ethnic Studies"
AMST328R: "Religion in American Culture"
AMST328U/ENGL317: "African American Literature"
AMST328X: "(Dis)ability in American Film"
AMST328W/AAST 398L: "Asian Americans in Film"
AMST498G/USLT 498A: "Latinos/as on the Silver Screen"
AMST628F: "Seminar in American Studies; Deviance and Dominance in the Study of the City"
ARAB401: "Readings in Arabic Literature"
ARHU158T: "Explorations in Arts and Humanities; Using Science Fiction to Interrogate Diversity, Identity, and Power"
ARHU158W: "Explorations in Arts and Humanities; Language and Racism"
ARTH260: "Art and Activism"
ARTH262: "Public Art"
ARTH370: "Latin American Art and Archaeology before 1500"
ARTH389L: "Special Topics in Art History and Archaeology; Visual Cultures of Islam"
ARTH389Q: "Special Topics in Art History and Archaeology; Classic Foreign Films"
ARTH779: "Seminar in Japanese Art; Art and the Cold War: The View from Japan"
ARTT489T: "Advanced Special Topics in Art; Prints and the Revolution"
CHIN418B: "Special Topics in Contemporary Chinese Fiction and Film; Race and Gender in Modern Chinese Literature"
COMM360: "The Rhetoric of Black America"
COMM469O: "The Discourse of Social Movements; Rhetoric of Oppressed Peoples"
ENGL130: "Race and the Cultural Politics of Blood: A Historical Perspective"
ENGL234: "African American Literature and Culture"
ENGL360: "African, Indian and Caribbean Writers"
ENGL368B: "Special Topics in African American, African, and African Diaspora Literatures; Blues and African American Folksong"
ENGL368D: "Special Topics in African American, African, and African Diaspora Literatures; African American Folklore and Literature"
ENGL368J: "Special Topics in African American, African, and African Diaspora Literatures; Contemporary Black Literature"
ENGL439A: "Spotlight on Major Writers; Toni Morrison: Race, Gender, & American Culture"
ENGL470: "African American Literature: From Slavery to Freedom"
ENGL479B: "Selected Topics in English and American Literature after 1800; Black Performance: From Slavery to Hip Hop"
ENGL628G: "Readings in African American Literature; Comparative Black and Native American Literature"
FREN387: "Critical Writing on France and the French-Speaking World"
FREN421: "Francophone African Film"
FREN498G: "Special Topics in French Literature; Gender and Identity in Film and Literature of the French-Speaking World"
HIST123: "Sub-Saharan Africa Since 1800"
HIST132: "Fighting Slavery"
HIST254: "African American History to 1865"
HIST319J: "Special Topics in History; Confederate Monuments in Historical Perspective"
HIST319V: "Special Topics in History; America in the 1960s"
HIST328A: "Special Topics in History; 'Forging the Tortilla Curtain': US-Mexican Borderlands"
HIST329E/WMST314: "Black Women in United States History"
HIST361: "Metropolitan Change and Modern America: Cities, Suburbs, Hinterlands"
HIST408B: "Senior Seminar: What Does Government Do? The State in American History"
HIST429O: "Special Topics in History; Righting Historical Wrongs: Global Struggles for Truth and Justice"
HIST619G: "Special Topics in History; Slavery, Freedom, and Citizenship: Readings in 19th Century US"
HIST639X: "Special Topics in History; Comparative American Borderlands"
LGBT200: "Introduction to Lesbian, Gay, Bisexual, and Transgender Studies"
LGBT350: "Lesbian, Gay, Bisexual, and Transgender People and Communication"
MUSC204: "Popular Music in Black America"
PERS298E: "Special Topics in Persian Studies; Visual Cultures of Islam"
PHIL140: "Contemporary Moral Issues"
PHIL202: "Know Thyself: Wisdom Through Cognitive Science"
PHIL205: "Are Sports Ethical?"
PHIL220: "Bioethics: Regulating Right and Wrong"
PHIL344: "Philosophy of Race"
SPAN331: "Spanish Culture, Civilization and Literature I: Medieval Times"
SPAN361: "Latin American Literatures and Cultures I: From Pre-Columbian to Colonial Times"
SPAN363: "Latin American Literatures and Cultures III: From Modernism to Neo-Liberalism"
SPAN374: "Spanish in the Community"
SPAN408W: "Special Topics in Iberian and Latin American Studies; Central Americans in the DMV (DC, Maryland, and Virginia)"
THET293: "Black Theatre and Performance I"
USLT201: "US Latina/o Studies I: An Historical Overview to the 1960s"
USLT498E: African American and Latino Social, Cultural and Political Relations: 1940 to Present"
WMST200: "Introduction to Women's Studies: Women and Society"
WMST250: "Introduction to Women's Studies: Women, Art and Culture"
WMST263: "Introduction to Black Women's Studies"
WMST298D: "Women's Bodies in Contention"
WMST298N: "Racialized Gender and Rebel Media"
WMST319C: "Workshops in Gender, Race, and Queer Studies; Gender, Drag, and Burlesque"
WMST319D: "Workshops in Gender, Race, and Queer Studies; Disability Justice"
WMST488C: "Senior Seminar; South Asian Feminisms, Histories, and Possibilities"