UMD Deans Pledge Support For #ShutDownAcademia
June 10, 2020 College of Arts and Humanities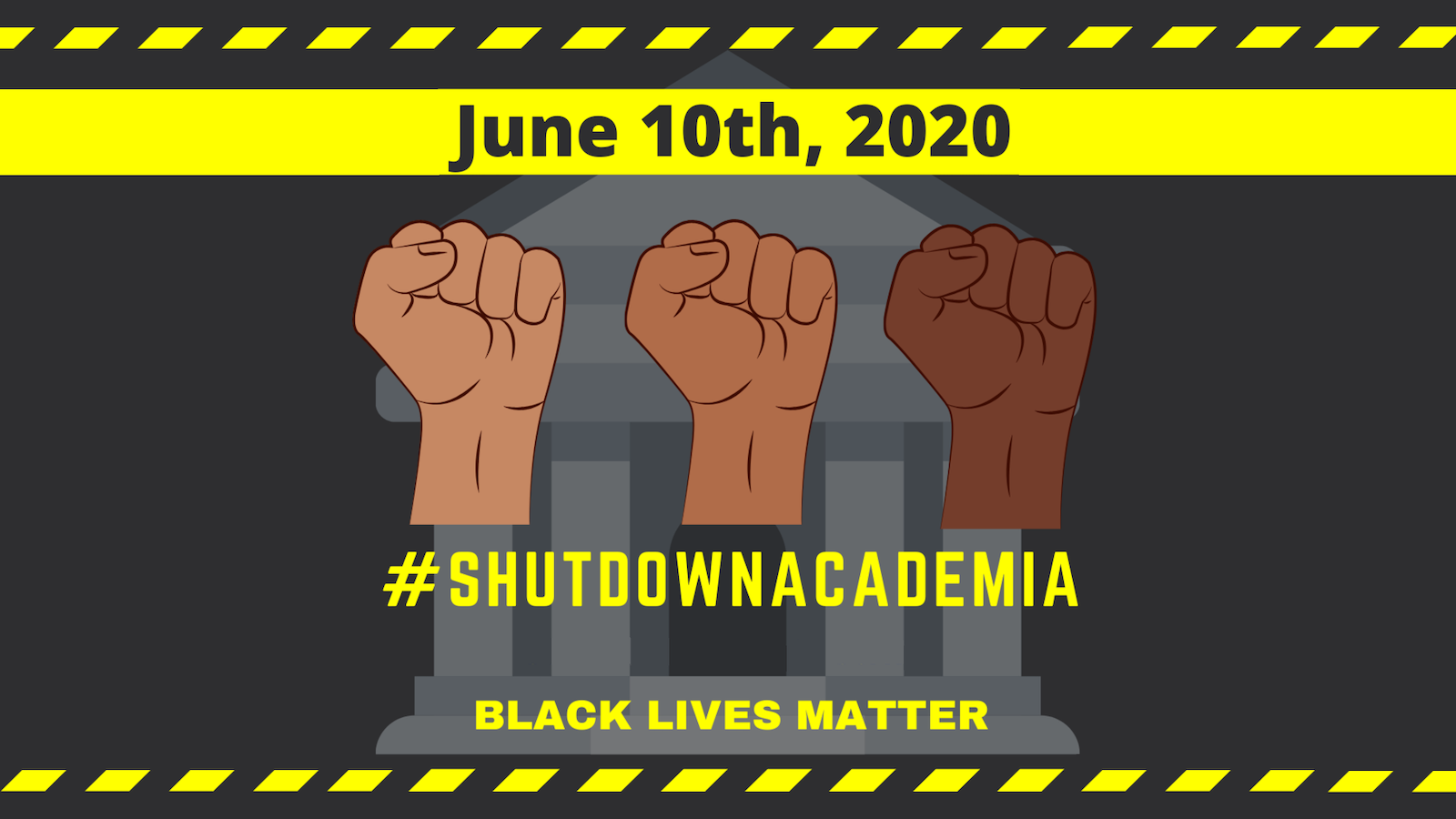 The initiative confronts anti-Black racism in higher education.
Dear Colleagues:
Yesterday I learned about today's #ShutDownAcademia and #ShutDownStem initiatives intended to reflect and plan how higher education can address anti-Black and systemic racism. I joined the deans across the campus in signing a statement in support of these initiatives and encourage you to take appropriate action personally and within your units.
I am not asking people to cease meetings or work with such short notice, but I do encourage thoughtful planning that will lead to productive strategies for change.
Below please find the support statement from me and my colleagues.
Today, we are proud to jointly support "#ShutDownAcademia," an initiative designed to highlight the need for all of us to confront anti-Black racism and our unconscious biases, actively work for equality and opportunity, and champion diversity and inclusion in colleges and universities. The initiative also includes "#ShutDownSTEM," a specific effort to highlight the need for diversity in STEM disciplines and the particular challenges Black academics and professionals face within these disciplines.
We encourage you to participate in the grassroots action and awareness campaigns taking place today in any way that is meaningful and productive to you. Each of our university's colleges and schools will participate in different ways. However, we urge everyone to spend time and energy today learning more about the cultural, institutional and academic inequalities highlighted in these campaigns—as well as how they contribute to blocked access in higher education.
Some UMD resources for learning include TERP Allies, which raises awareness of the biases that emerge in everyday work settings, and the Office of Diversity and Inclusion, which provides training on how to recognize and respond to anti-Black racism. You can also visit go.umd.edu/UMDSolidarity for events and opportunities to connect, reflect, learn and act.
Our hope is that—among a variety of other initiatives and conversations—today will help raise awareness of anti-Black racism in higher education and lead us to actions that will create a more just, equitable and inclusive campus.
We look forward to joining today's effort with you.
Signed,
Ritu Agarwal
Interim Dean, Robert H. Smith School of Business
Gregory F. Ball
Dean, College of Behavioral and Social Sciences
Craig Beyrouty
Dean and Director, College of Agriculture and Natural Resources
Robert Briber
Interim Dean, A. James Clark School of Engineering
William A. Cohen
Dean, Office of Undergraduate Studies
Lucy A. Dalglish
Dean, Philip Merrill College of Journalism
Bonnie Thornton Dill
Dean, College of Arts and Humanities
Steve Fetter
Dean, The Graduate School
Adriene Lim
Dean, University Libraries
Donald Linebaugh
Interim Dean, School of Architecture, Planning and Preservation
Boris D. Lushniak
Dean, School of Public Health
Keith Marzullo
Dean, College of Information Studies (iSchool)
Robert C. Orr
Dean, School of Public Policy
Jennifer King Rice
Dean, College of Education
Amitabh Varshney
Dean, College of Computer, Mathematical, and Natural Sciences