Stanley Plumly, Acclaimed Poet and UMD Professor, Dies at 79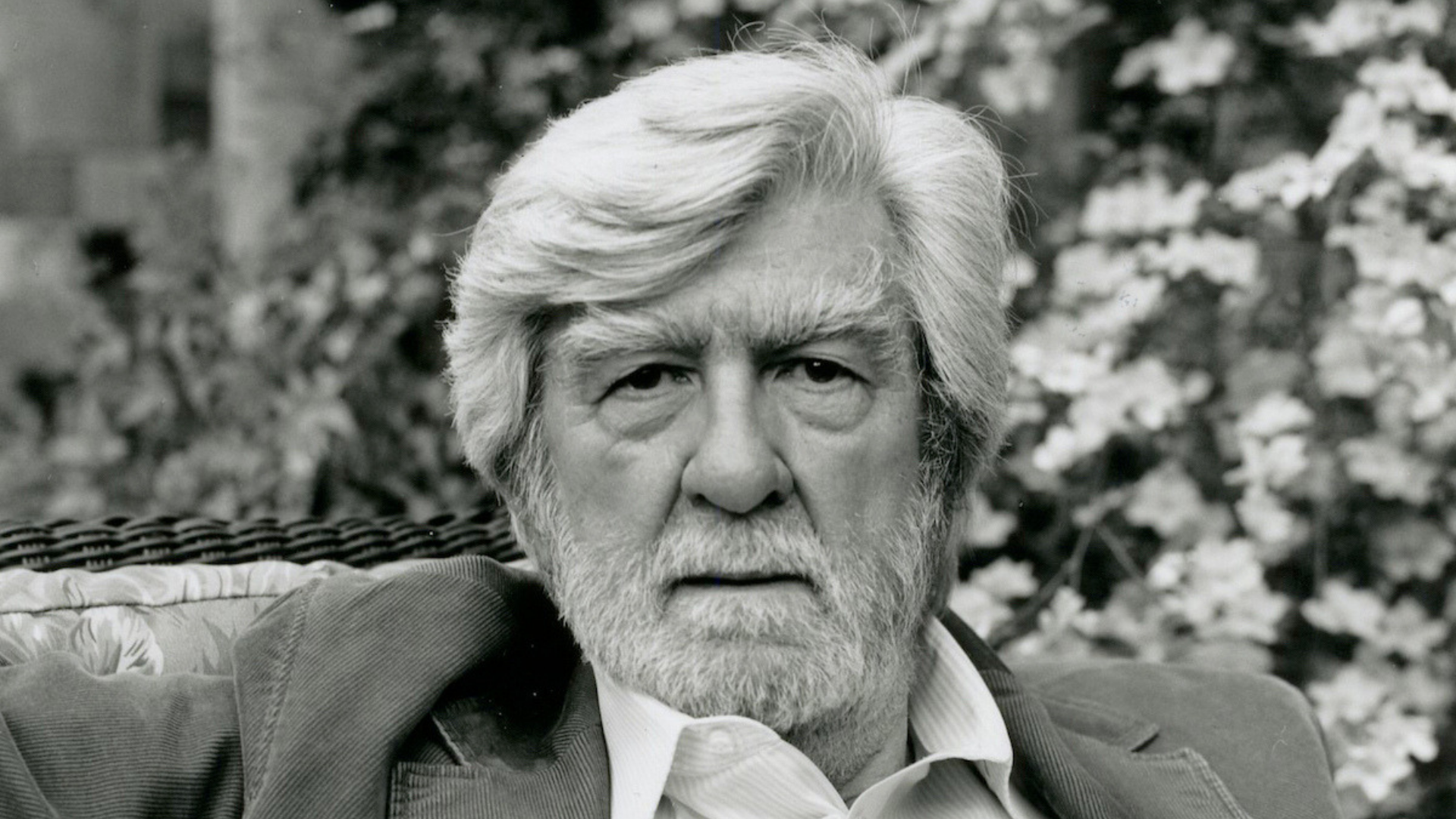 An inspiring teacher, his poems and nonfiction were celebrated for their honesty and elegance.
Stanley Plumly, a poet and distinguished university professor at the University of Maryland (UMD) who inspired and mentored generations of writers, died April 11 of complications from multiple myeloma. He was 79.
Stanley Plumly was known for his devotion to the British romantic poets as well as his simple but challenging advice to creative writing students: "Do the work."
From his writing in "Out-of-the-Body Travel" (1978), nominated for the National Book Critics Circle Award, to his last two books of poetry, "Orphan Hours" (2012) and "Against Sunset" (2016), Plumly infused his poetry with lyricism and a deep commitment to conveying authentic personal experience.
"There is no substitute for honesty," he said in an interview with Kenyon Review poetry editor David Baker.
Plumly was born in Barnesville, Ohio and grew up in rural Quaker communities in Ohio and Virginia. He studied at Wilmington College and Ohio University, where he earned his Ph.D. in English literature. Plumly frequently wrote about his parents and his working-class upbringing. His poems were also inspired by simple life moments.
In "The Jay," a poem from "Orphan Hours," Plumly describes watching the sunset over the Atlantic ocean from Maryland's outer banks. The poem was inspired by a particular moment in his life but quickly moves beyond autobiographical detail.
In a 1996 interview with Lisa Meyer in the Boston Review, Plumly talked about the importance of poetry being more than just self-referential. There is "a sense of the detail or object in front of you that wants to be transformed," he said. "But I also strongly believe in the archetype, the larger figure outlining the smaller figure. I believe in poetry's philosophical discourse, the verity of the universal or common. In that sense I guess I'm a romantic."
Before coming to the University of Maryland in 1985, Plumly taught at the University of Iowa, Princeton University, Columbia University and the University of Houston. At Maryland, he founded the Masters of Fine Arts in Creative Writing Program, which thrived under his direction and is now one of the most competitive in the country. He also served as Maryland's poet laureate from 2009-2018.
The former U.S. poet laureate Rita Dove, who studied with Plumly when he taught at the University of Iowa, remembers him as a thoughtful and supportive teacher who nurtured her early work.
"His own poems were kind and ferocious and funny and sad," she wrote in a public Facebook post. "He was a spirit guide and that deep kind of friend you can see after a long time and pick up where you left off."
Plumly received many honors for his poetry, including eight Pushcart Prizes, an Academy Award in Literature from the American Academy of Arts and Letters, and fellowships from the Guggenheim Foundation, the Rockefeller Foundation, the Ingram-Merrill Foundation, the National Endowment for the Arts, as well as membership in the American Academy of Arts and Sciences. His 2017 book, "Old Heart: Poems," was a finalist for a National Book Award.
He was also a well-regarded scholar and biographer of English romantic poetry and nineteenth-century English painting. His biography of John Keats, "Posthumous Keats: A Personal Biography" (2008) and "The Immortal Evening: A Legendary Dinner with Keats, Wordsworth and Lamb" (2014) were both runners-up for the PEN/Jacqueline Bograd Weld Award for Distinguished Biography. His last book, "Elegy Landscapes: Constable and Turner and the Intimate Sublime," was a comparative study of two English landscape artists.
Even toward the end of his life, Plumly continued to work on new projects. He had finished one poetry collection, "Middle Distance," and was planning an edition of his collected poems as well as developing ideas for another nonfiction book on the pastoral tradition in art and poetry.
He is survived by his wife, Margaret Plumly; two stepdaughters, Elizabeth Stevenson and Mackenzie Sconyers; and a sister.
Obituaries:
"Stanley Plumly, Md. poet laureate who wrote of nature and memory, dies at 79", The Washington Post.
Stanley Plumly, Lyrical Poet Influenced by Keats, Dies at 79," The New York Times.