Sharing The 'Splendor Of Space'
February 04, 2020 Communication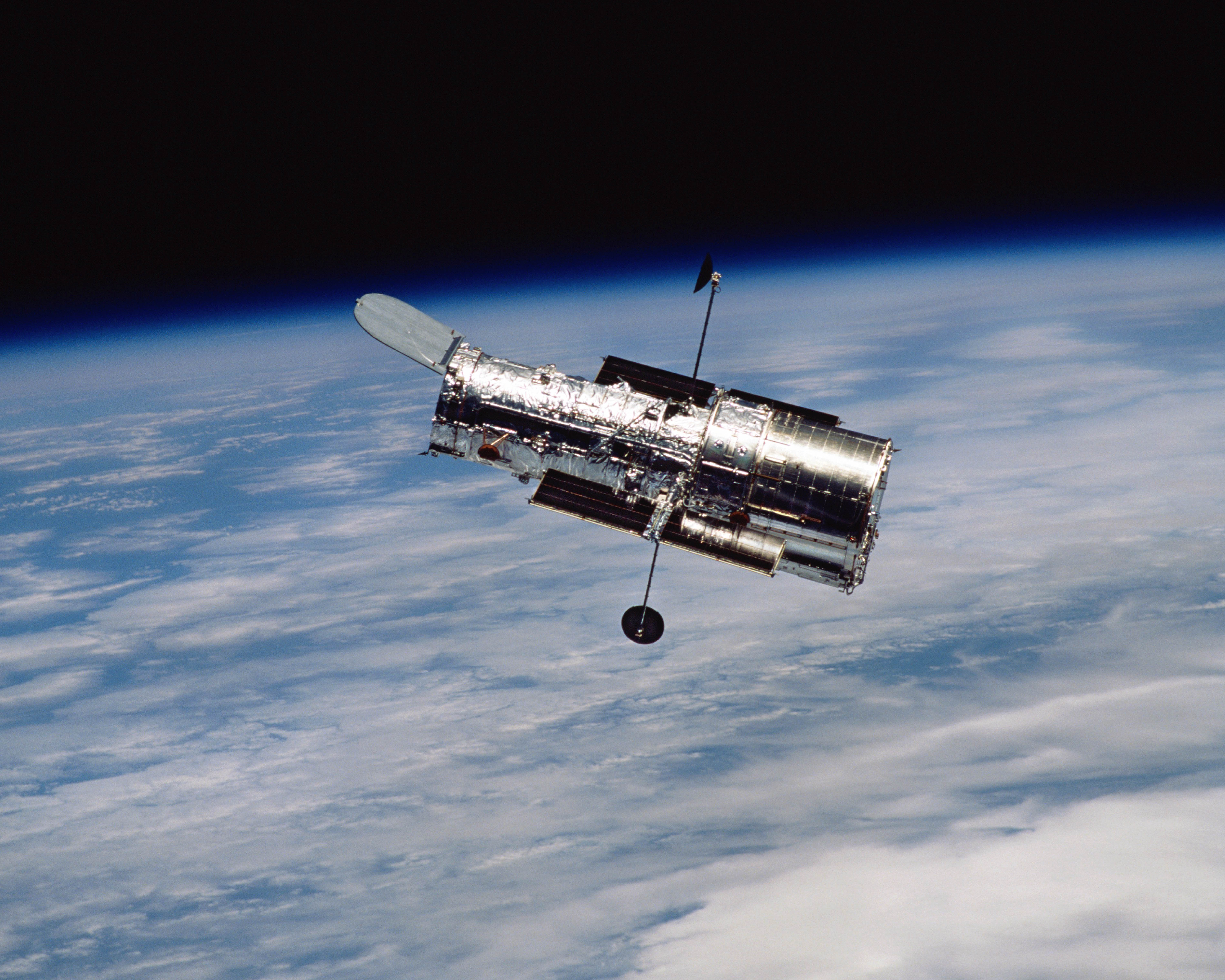 Alumna Erin Kisliuk '13 is the social media lead at Hubble Space Telescope.
By Jessica Weiss '05
From exoplanets to stars and supernovas, astronomy can seem like an abstract set of phenomena that doesn't really impact us here on earth.
But that couldn't be farther from reality, said Erin Kisliuk '13. In her job as the social media lead at Hubble Space Telescope at Goddard Space Flight Center in Greenbelt, Maryland, the communication graduate is on a mission to make astronomy accessible and show people why it's actually an indispensable part of daily life.  
"Astronomy is everything," said Kisliuk. "It encompasses physics and chemistry and biology, even philosophy. I want people to know what this is."  
Kisliuk has been fascinated by astronomy since taking an elective course during her senior year of high school in Silver Spring, Maryland. She came to UMD as an astrophysics major, eager to explore career paths in the field. At the beginning of her first semester, she approached ASTR100 professor Doug Hamilton about getting more involved in the astronomy department. He suggested she speak to Elizabeth Warner, the director of the UMD Astronomy Observatory. Kisliuk ended up getting a job there.  
But after a year of studying astrophysics, she began to question her path. She realized she didn't want to pursue topics like observational astronomy or theory, devising new theories on how the cosmos worked. She was certain she loved working at the observatory, operating telescopes and sharing her knowledge about space with visitors of all ages. 
With the help of an advisor, Kisliuk realized she may be able to blend her interests. At the beginning of sophomore year, she switched her major to communication with a focus on astronomy. 
"I love engaging with the public. I love seeing the look on someone's face when they see Saturn for the first time," she said. "I knew I wanted to share the splendor of space with others."
In her remaining years at Maryland, she immersed in communication classes and held internships doing public outreach work with the Smithsonian Air and Space Museum and NASA Headquarters in Washington, D.C. While interning at NASA, UMD's communication department internship coordinator Julie Gowin encouraged Kisliuk to apply for a scholarship to offset costs. Kisliuk wrote an essay about the internship and received $1,000.
After graduation, she returned to the UMD astronomy department to ask whether they could use her communication skills while she looked for a job. They had a website that needed help, so she taught herself HTML. She also started doing social media for the department. She then worked stints at NASA Headquarters in Washington, D.C., and the Johnson Space Center in Houston, Texas. But she soon realized that her dream job was at Hubble ⁠— there was simply no better place to communicate the magic of the universe than at the headquarters of the famed telescope. She was hired in May 2016. 
Kisliuk now manages and develops content for Hubble's social media accounts, including Twitter, Facebook, Instagram and Flickr. She produces live streaming events and strategizes social media campaigns. She's currently at work on social media materials for Hubble's 30th anniversary, which is this year.
Months into her job, Kisliuk and her team were helping to run a Facebook Live video about "gravitational lensing," featuring Hubble scientists. Kisliuk was familiar with the concept from her classes at Maryland and had led a demo on it during her internship at the National Air and Space Museum. So when the producers needed someone to read the questions live, Kisliuk volunteered. She ended up hosting the program ⁠— for the millions of people who follow the account. 
"It was really uncomfortable," she said. "Camera on my face, iPad in my hand, mic in the other. But I just kind of learned on the fly and adapted." 
Kisliuk has since hosted 10 videos, on topics ranging from how the Hubble telescope is serviced in orbit to a moon orbiting a gas-giant planet that orbits the star Kepler 1625. 
She said the openness to say 'yes' to new things has been the defining aspect of her career thus far. "Yes, I'll do this; yes, I'll interview these people; yes, I'll switch majors; yes I'll answer these questions," she said. "I know that if I do it and fail, it's fine. Because I'll learn." 
Photo of Hubble Space Telescope courtesy of NASA. Erin Kisliuk '13 image courtesy of NASA/W. Hrybyk.