Ruth Enid Zambrana Recognized for Decades of Mentorship
November 01, 2021 The Harriet Tubman Department of Women, Gender, and Sexuality Studies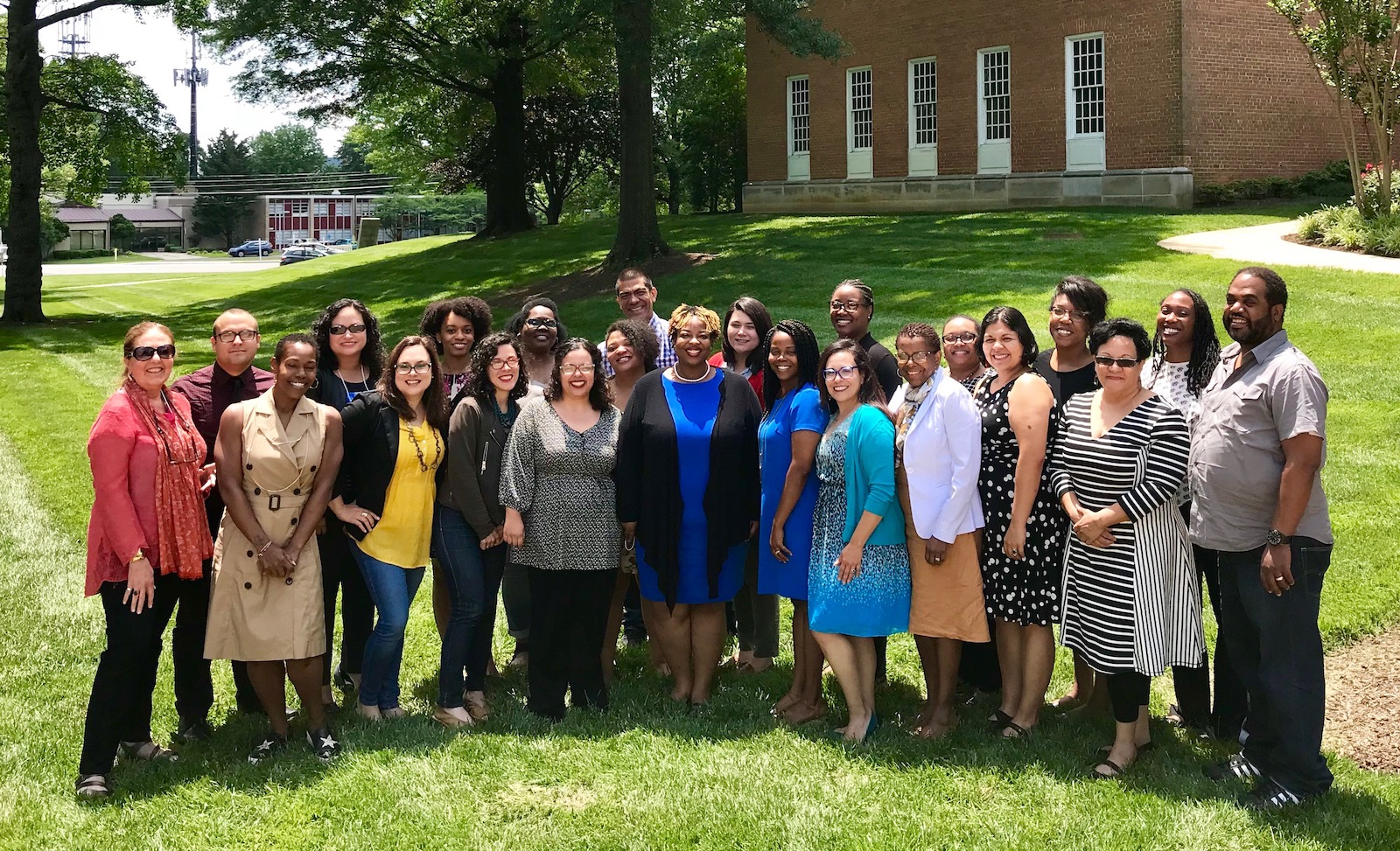 The Distinguished University Professor has received the 2021 Lyndon Haviland Public Health Mentoring Award by the American Public Health Association.
By Jessica Weiss '05 
From working on grant proposals over breakfast at her kitchen table, to hours of thoughtful coaching on theses and dissertations, to being a confidante through life's ups and downs, Distinguished University Professor Ruth Enid Zambrana has impacted hundreds of scholars in various fields of public health, medicine and the social sciences in varied—and deeply human—ways. 
For her "dedication to the development of the next generation of public health professionals" over a career spanning four decades, Zambrana, professor in the The Harriet Tubman Department of Women, Gender, and Sexuality Studies, has been named the recipient of the 2021 Lyndon Haviland Public Health Mentoring Award by the American Public Health Association (APHA). She received the award last week in Denver. 
"Mentors opened doors for me to access opportunities and I have always wanted to do the same," she said. "It's extremely rewarding to be recognized and to hear from my mentees how I've impacted their lives."
Zambrana, affectionately called "Dr. Z" by many of her students and mentees, is the co-founder and director of the University of Maryland Consortium on Race, Gender and Ethnicity (CRGE), whose mission is to promote intersectional scholarship that examines dimensions of inequality through the lived experiences of historically underrepresented minorities and to provide support and mentoring. She is the author of "The Magic Key," a book published in 2015 which provides a comprehensive study of the school experiences of Mexican Americans and those who help them succeed. She is especially committed to working with underrepresented minority faculty, many who come from low-income and working class backgrounds, like she did.
She was nominated by seven mentees and the Executive Committee of the Latino Caucus for Public Health in APHA, in which she held multiple leadership roles since 1995. Many of her mentees now work in the field as academics, practitioners and investigators, some in distinguished careers and leadership positions themselves. 
Laura A. Logie, the director of research for Nueva Vida, which supports, advocates and empowers Latinas whose lives are affected by cancer, said mentorship was "a calling" for Zambrana. Logie first sought Zambrana's mentorship 27 years ago, while an undergraduate student at George Mason University. She went on to study with Zambrana as a graduate student at Maryland and in various roles at CRGE.
"From the moment I walked into her office as an undergraduate I have relied on her support, encouragement and thoughtful advice," Logie said. "Her mentorship abilities are driven by a profound commitment to fairness, equity and social justice and students and other colleagues value the centeredness and consistency of a leader who 'walks her talk.'" 
Joseph Richardson, the Joel and Kim Feller Endowed Professor of African American studies and anthropology and the past acting chair of the Department of African American Studies at UMD, said Zambrana has been his "academic mother" since he arrived at the university in Fall 2006. 
"She has been nothing more than the greatest gift and blessing I have in the academy," he said.
Richardson said he has also watched Zambrana invest in the careers of countless scholars of color, including through leading the development and implementation of the Intersectional Qualitative Research Methods Institute (IQRMI) for early career scholars of color. Supported by the Robert Wood Johnson Foundation New Connections program, the weeklong institute focuses on research methods that incorporate training and discussions on the intersections of race, gender, class, ethnicity and other dimensions of inequality in health and social outcomes. In 2021, the IQRMI is now welcoming its sixth cohort of scholars; 128 early career scholars have received training at IQRMI. 
"Among early and mid-career scholars of color in public health many of us are probably two degrees of separation from Dr. Zambrana," Richardson said. "We are all the fruit bearing from the Dr. Ruth Zambrana mentoring tree." 
Leah C. Neubauer, recently promoted associate professor in the Department of Preventive Medicine at Northwestern University, stressed that Zambrana "cares about the whole person." Through nearly a decade-long relationship, Neubauer said Zambrana has always listened deeply and offered sage, person-centric advice. 
They are now collaborating on projects that aim to advance the representation of Latina/os in public health.
"The only way I can describe it is that I feel 'so seen' by her," she said. "This is a significant statement when you consider how often we are 'unseen' in our professional lives—particularly as members of underrepresented and minoritized communities in higher education." 
"She is warmhearted, focused and dependable," Neubauer added. "She is remarkable and has profoundly influenced my career and life's development."
Zambrana was recently interviewed about her career on the Abuelas en Acción podcast. The far-ranging conversation is available in two parts, here and here.  
Main image: Zambrana (far left) with the IQRMI 2018 cohort. The institute focuses on qualitative research methods at the intersection of race, gender, class, ethnicity and other dimensions of inequality.