January 26, 2020 College of Arts and Humanities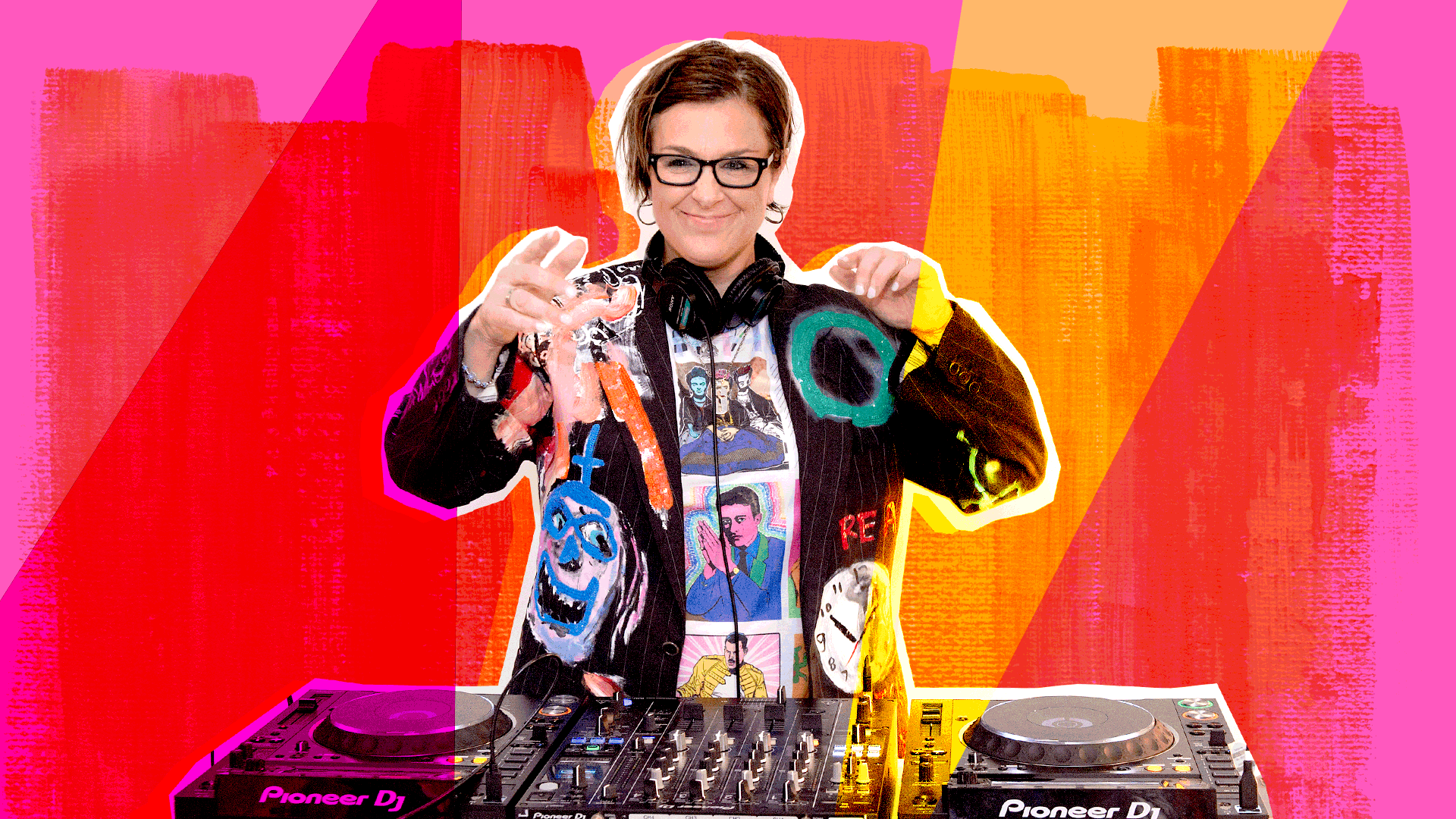 Terp DJ is first female producer to earn nomination—and win—for best remixed recording.
By Annie Dankelson | Maryland Today
With a list of collaborators such as Cyndi Lauper, Lady Gaga, Beyoncé and Madonna, it might not seem surprising that Tracy Young '97 earned a Grammy nod. But it was a first not only for her, but for women in the recording industry.
Producer, remixer, DJ and composer Young was the first female producer to be nominated—and win—for "Best Remixed Recording" since the category's introduction at the 1998 Grammys. Today, she took home the victory for "I Rise (Tracy Young's Pride Intro Radio Remix)" performed by Madonna.
"I cried like a baby. I was a blubbering idiot," Young said of her reaction to the nomination. "Maybe more women will see that it is possible."
The recognition marks the pinnacle of a winding music career. Young's grandfather worked for the government radio network Voice of America, and although he focused more on the behind-the-scenes engineering side, he helped spark her interest. After a year at Radford University, where she frequently DJed at fraternity parties, Young transferred and delved into radio as a speech communication major at UMD, bouncing between campus and WPGC Radio.
But despite her on-air success as she worked her way up from intern to music director, Young encountered sexism when she tried to expand into the male-dominated nightlife scene.
Read more in Maryland Today.
Photo by Daniel Boczarski/Getty Images.