Professor of Art Foon Sham Receives Outstanding Educator Award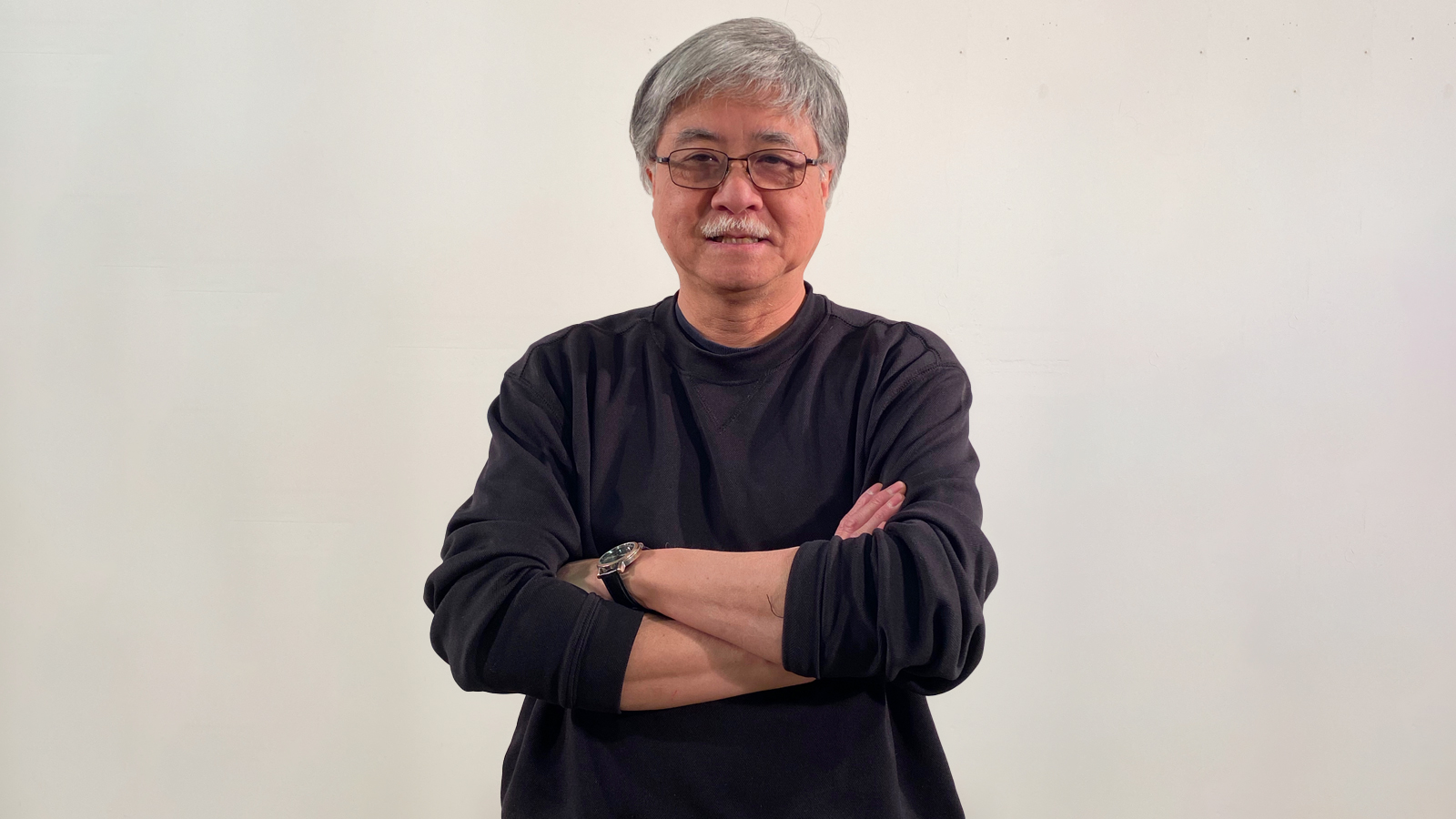 The artist-educator has been honored by the International Sculpture Center.
By Jessica Weiss '05
University of Maryland Professor of Art Foon Sham is the recipient of a 2021 Outstanding Educator Award from the International Sculpture Center (ISC). The award recognizes artist-educators who have excelled at teaching sculpture in institutions of higher learning and who are masters of sculptural history, theory, processes and techniques.
Sham, who works primarily with layered wood, was honored July 1 at the National Building Museum in Washington, D.C., in a ceremony attended by his family, friends, coworkers and former students. He and fellow awardee Bonnie Collura, professor of art at Pennsylvania State University, will also be the subjects of upcoming feature articles in ISC's Sculpture magazine.
During his acceptance speech, Sham said he has always taught "with his heart." 
"This is not about me only, but about you all who had been holding my ladder when I climbed up the art world over the last 30 some years, both physically or spiritually," he said. "Many of my students have helped me to build or install large scale sculptures during extreme hot and cold weather, heavy snow and rainy conditions."   
A number of his former students spoke about their experiences with Sham as their mentor.
"It was quite a touching moment," Sham said. "Some of them have become professors now."
Born in Macau, China, to two educators, Sham received his B.F.A. from California College of Arts and Crafts and M.F.A. from Virginia Commonwealth University. While an art student, he began taking pictures of his sculptures and work process and knew he wanted to become a teacher. He began teaching at the University of Maryland in 1988 and joined the faculty in the Department of Art in 1992. He has taught over 2,000 students. 
His sculptures have been exhibited in the Washington, D.C., metropolitan region, and in New York, California, France, Canada, Norway, Australia and Hong Kong.
Currently, Sham's 26-foot-square, 9-foot-high labyrinth sculpture "Maze of Knowledge" is on display at the National Building Museum as part of the Summer Block Party showcase. Made of 2x4s and embedded with books, the maze is meant to provoke visitors' childhood memories and is intended for children and adults of all ages, Sham said.  
A solo exhibition, "Habitat," at the Smithsonian Garden at the National Museum of American History, has been extended to December 2022. 
"Maze of Knowledge" image courtesy of Sham.