Opening New Doors To Ibsen's 'A Doll House'
February 07, 2020 School of Theatre, Dance, and Performance Studies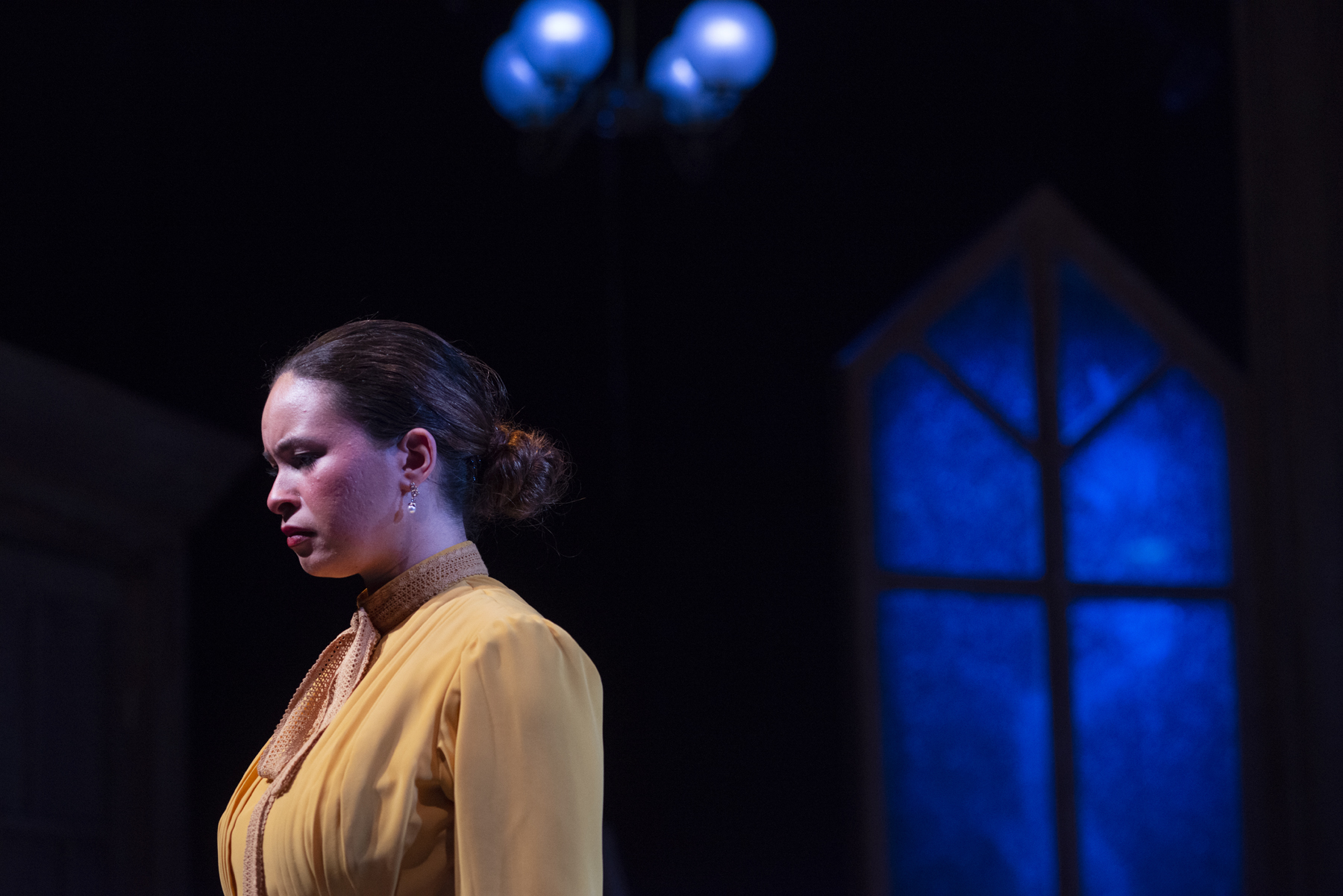 TDPS' production of the classic play challenges gender roles.
By Kate Spanos '16 Ph.D. theatre and performance studies
When Norwegian playwright Henrik Ibsen's "A Doll's House" premiered in Copenhagen in 1879, the protagonist Nora's shocking exit from her home and domestic life was known as "the door slam heard round the world." The play became a symbol of the emerging feminist movement in Europe at the time. Today, just over 140 years later, Nora's story continues to reverberate as society grapples with the traditional roles assigned to men and women.
This weekend, the School of Theatre, Dance, and Performance Studies opens its production of "A Doll House," an alternative translation of the title of Ibsen's classic play that foregrounds the "dollhouse" that has become Nora's marriage to her husband Torvald. All characters are portrayed as doll-like and unable to break out of traditional societal roles. The production features a cast of six women, a directorial choice that allows audiences to examine the ways that we "perform" gender in our lives.
"I am so proud of the fierce group of women who took on this challenge," says director Kathryn Chase Bryer. "They have lifted their voices to the occasion and tell the story with one hundred percent commitment."
"A Doll House" runs from February 7-15 at The Clarice. Tickets are available here.
Scenic design by Rochelle Mac (M.F.A. Design '21), costume design by Yi Lin Zhao (M.F.A. Design '22) and lighting design by Jacob Hughes (M.F.A. Design '21), choreography by Amber Daniels (M.F.A. Dance '22), dramaturgy by Kelley Holley (Ph.D. candidate).
Photos by David Andrews.