Maryl B. Gensheimer Receives 2020 Arlt Award in the Humanities
February 10, 2021 Art History and Archaeology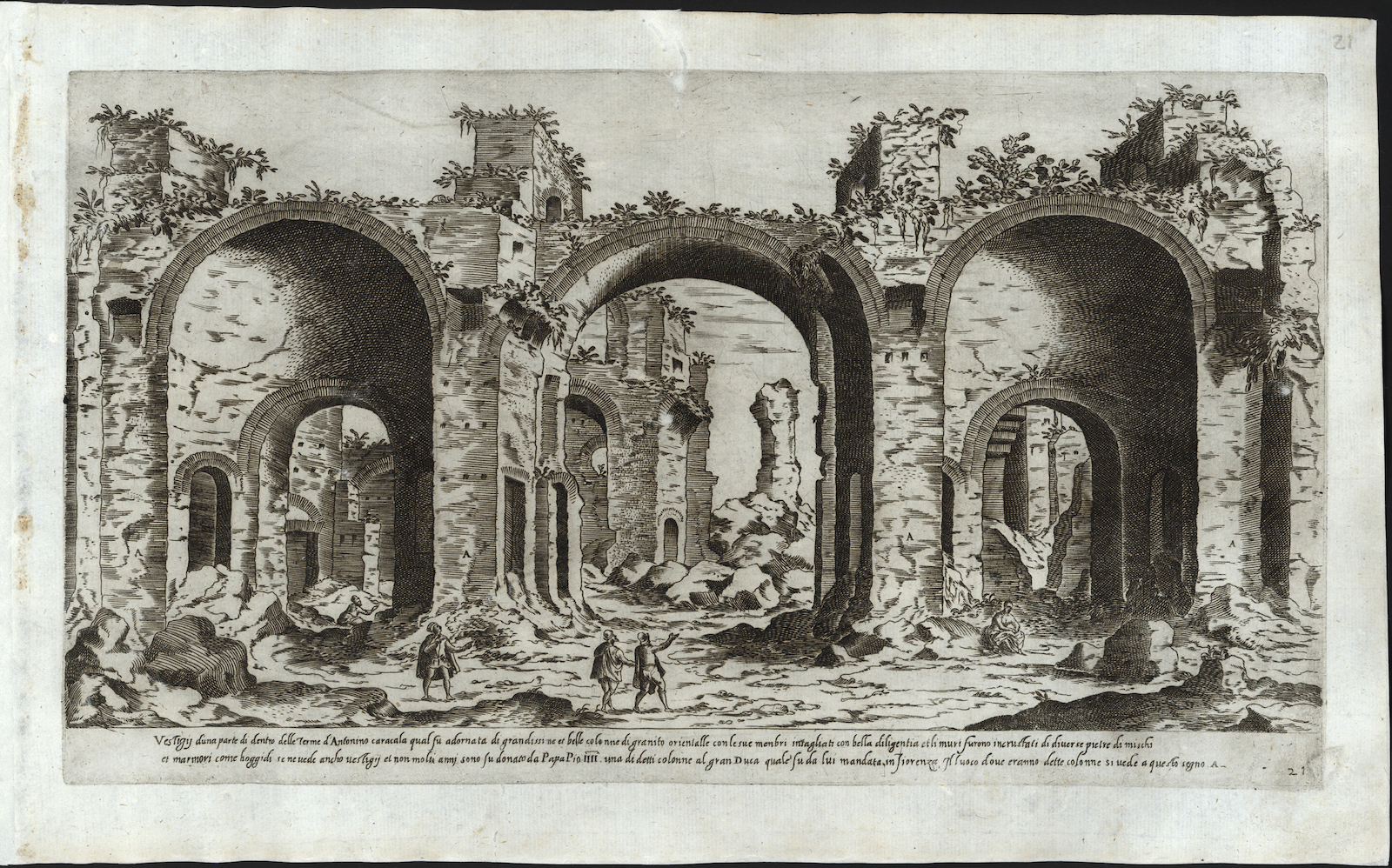 The historian of Roman art and archaeology was honored for her 2018 book that analyzes the decoration of the ancient Baths of Caracalla.
By Jessica Weiss '05
Maryl B. Gensheimer, associate professor of Roman art and archaeology and director of undergraduate studies in the Department of Art History & Archaeology, has been awarded the Council of Graduate Schools' (CGS) 2020 Gustave O. Arlt Award in the Humanities for her book "Decoration and Display in Rome's Imperial Thermae: Messages of Power and their Popular Reception at the Baths of Caracalla." 
The award, given annually, recognizes a young scholar-teacher who has written a book deemed to have made an outstanding contribution to scholarship in the humanities. Nominations are made by some 500 CGS member institutions and reviewed by a panel of scholars. 
In "Decoration and Display in Rome's Imperial Thermae," Gensheimer takes an interdisciplinary approach to evaluating the art and architecture of the 2,000-year-old Baths of Caracalla, the best preserved of the eight ancient Roman bathing complexes, or thermae, sponsored by the emperors and "one of the most ambitious and sophisticated examples of large-scale architectural patronage in Classical antiquity." 
A place for exercise, leisure and socializing, the Baths of Caracalla were available to Roman citizens for free and could accommodate some 1,600 people at a time—and up to 8,000 a day. The complex also contained libraries, a gym and gardens.
Using historical, literary, geographical, mythical, political, religious and social evidence, Gensheimer shows how the decoration of the baths advanced Roman imperial agendas by emphasizing the emperor's power and position relative to the Romans who enjoyed the baths in their everyday lives. 
"My goal was to...provide new insights into issues of patronage, infrastructure and the resultant experience of daily life in ancient Rome," Gensheimer said. "In other words, to ask big questions of central importance to the disciplines of classical studies, urban studies and art history and archaeology." 
Suzanne Ortega, president of CGS, an organization of graduate schools in the United States and Canada, said Gensheimer's work "contextualizes the cultural significance" of the baths and "the role art and architecture plays in advancing the politics of imperialism." 
Gensheimer, who is also an affiliate faculty member in the Department of Classics, is currently at work on her next interdisciplinary book project on Roman gardens. 
Drawing of the frigidarium of the Baths of Caracalla by Etienne Dupérac, 1575. BSR Library, Thomas Ashby Print Collection, tapri-L611.D9.021.