Marisa Parham Named Director of UMD's African American History, Culture and Digital Humanities Initiative
March 06, 2020 African American History, Culture and Digital Humanities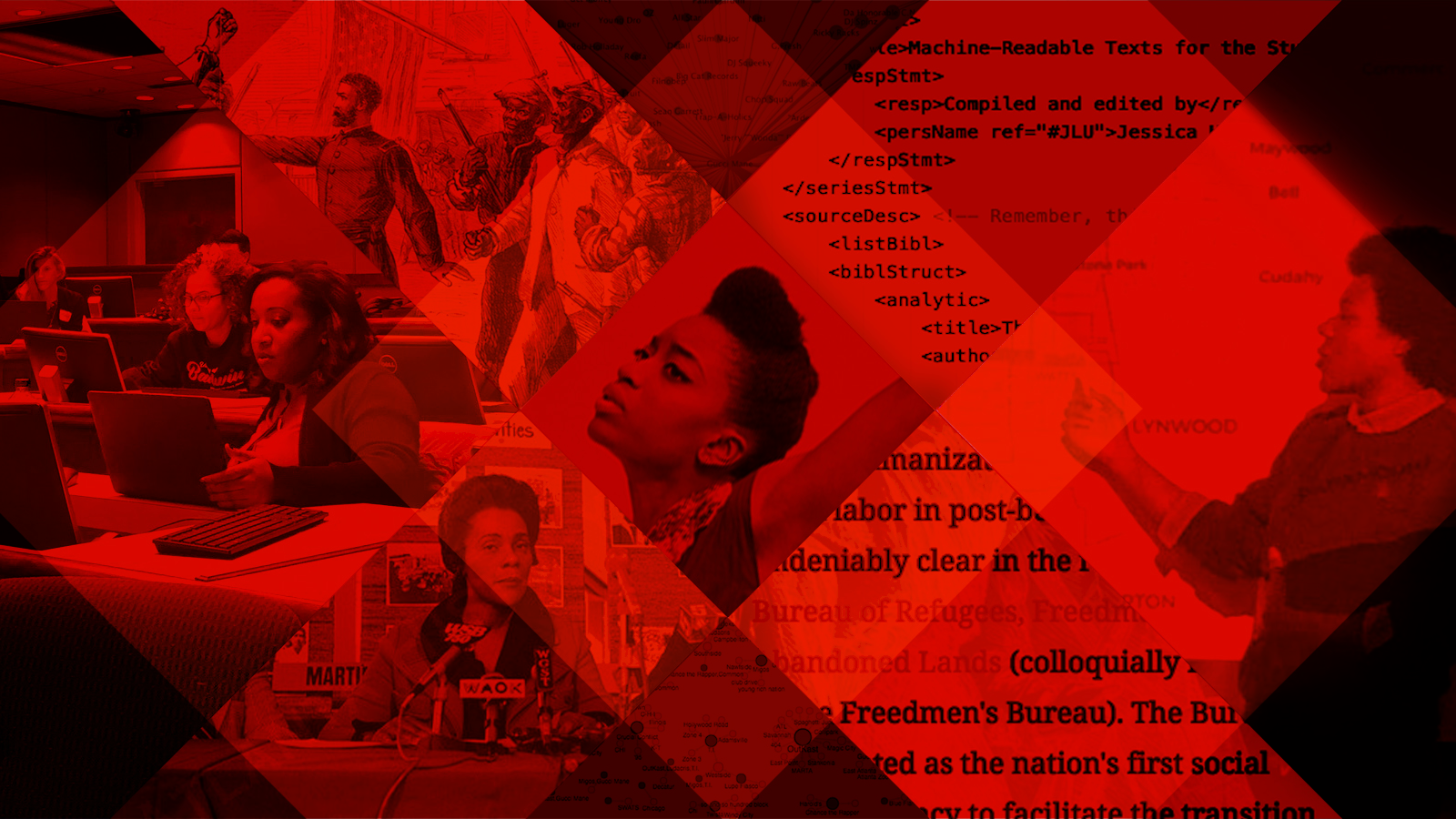 Leading digital humanities scholar takes the helm of Mellon-funded initiative.
Renowned digital humanities scholar Marisa Parham has been named as the new director of the College of Arts and Humanities' African American History, Culture and Digital Humanities (AADHum) initiative at the University of Maryland, effective July 1, 2020. Parham has also been appointed professor of English and the associate director of the Maryland Institute for Technology in the Humanities (MITH).
Part of MITH, AADHum seeks to expand and institutionalize the field of Black digital humanities. The initiative, with funding from The Andrew W. Mellon Foundation (Mellon Foundation), is an incubator for innovative scholarship and teaching and serves as an invaluable resource on African American history and culture in America. 
Launched in January 2017, AADHum has emerged as a leader in the field of Black digital humanities, or BlackDH. The initiative has supported the establishment of a BlackDH framework, that is helping scholars and administrators advance the practice and ethics of African American and African Diaspora studies in the digital age.
As director, Parham will continue to grow the program with a focus on scholarship, training and building communities of digital care and practice. She will also develop a toolkit to incorporate digital academic practice in humanities promotion and tenure guidelines.
"I'm very excited to join AADHum, and hope to expand people's understanding of what they can do with digital humanities and also make sure they feel empowered to do it," says Parham.
AADHum is supported by the Mellon Foundation, who funded the first and second phase of the initiative through a $1.25 million grant in 2015 and a $2 million grant in 2019. Currently in the second phase, the initiative transforms digital humanities by centering African American history and culture, enriching the study of the African American experience through new methods, archives and tools.
"We look forward to welcoming Marisa Parham to campus," says Bonnie Thornton Dill, dean of the College of Arts and Humanities and principal investigator for the AADHum project. "As a leading scholar, researcher and director of a digital humanities initiative, she has the expertise to ensure that AADHum remains a leader in the field of Black digital humanities and a major contributor to MITH's stature as one of the most innovative digital humanities centers in the country."
Parham joins a leadership team that includes Aleia Brown, who is faculty at MITH and has served as assistant director of AADHum since September 2019, as well as Associate Professor of History Daryle Williams and Trevor Muñoz, interim director of MITH, who both serve as co-principal investigators for the project.
A professor of English at Amherst College, Parham is currently the director of the Immersive Reality Lab for the Humanities, which is an independent workgroup for digital and experimental humanities. From 2013-17, she served as director of the Five College Digital Humanities Initiative, also funded by the Mellon Foundation. She also serves as the Amherst College faculty diversity and inclusion officer. 
Parham received a Master of Arts, Master of Philosophy and Doctor of Philosophy in English and comparative literature from Columbia University and a Bachelor of Arts, with distinction, in political science and English literature from Washington University in St. Louis. Her current teaching and research projects focus on texts and technologies that problematize assumptions about time, space and bodily materiality; she is particularly interested in how such terms share a history of increasing complexity in texts produced by African Americans, and how they offer ways of thinking about intersectional approaches to digital humanities and technology studies. 
In her new role, Parham will teach and mentor undergraduate and graduate students, work with faculty and staff interested in BlackDH approaches and help reinvent curriculum. She will bolster programs and initiatives such as AADHum Scholars, Elevate Fellows program and more. 
"It's a real privilege to join such a strong program that's really grounded in the work of the previous  AADHum team," says Parham. "My responsibility will be to help it continue to flourish and to make sure it can carry its good work into the future."
Photo illustration by Jeanette J. Nelson. Headshot courtesy of Marisa Parham.