Linguist Phillips Named AAAS Fellow
December 17, 2020 Linguistics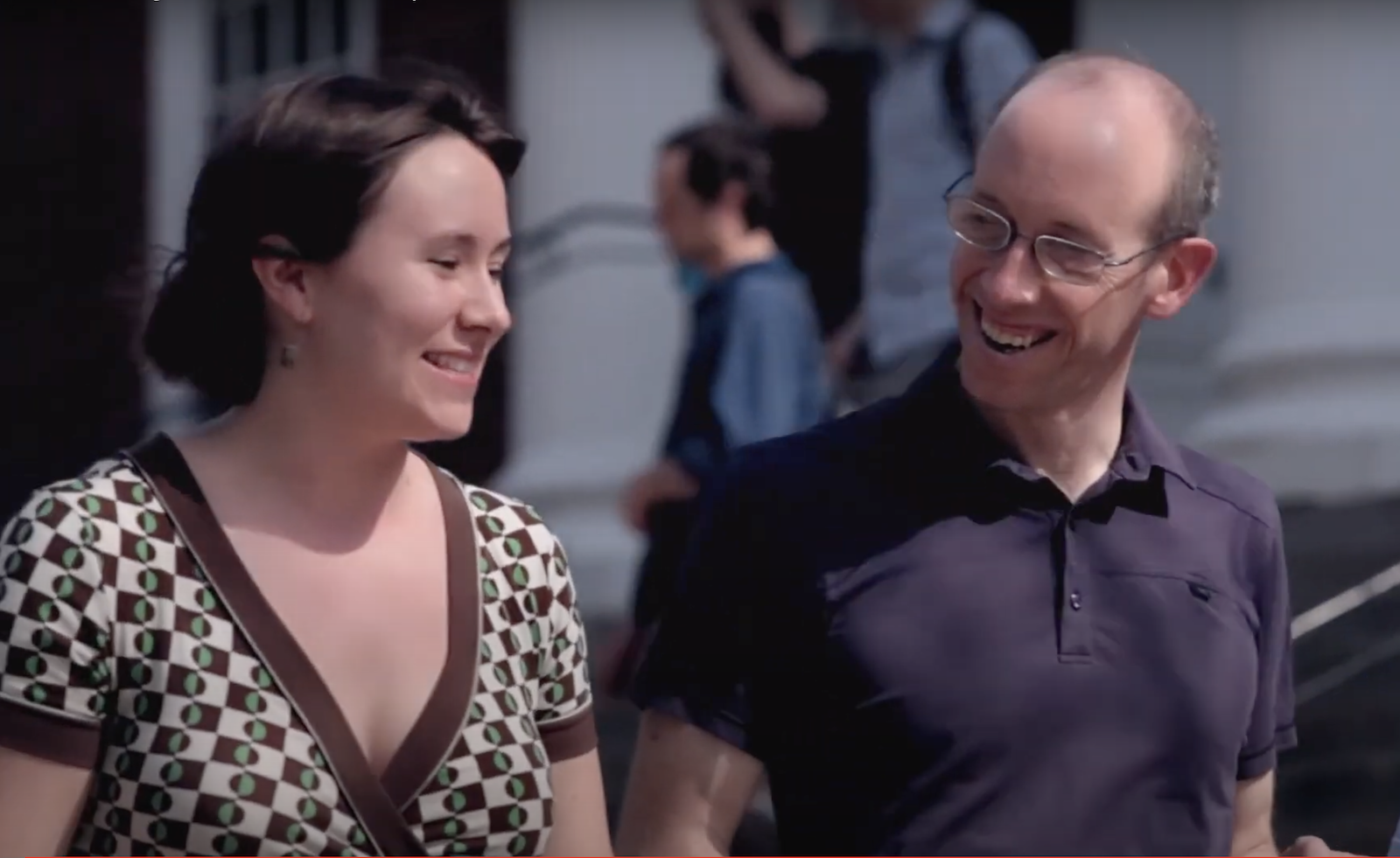 Prestigious honor recognizes professor's research, mentorship and long-term influence on the field of linguistics education.
By Kimberly Marselas '00
Linguistics professor Colin Phillips, director of the Maryland Language Science Center, has been named a fellow by the American Association for the Advancement of Science (AAAS) in recognition of research that has deepened the world's understanding of language acquisition and processing—and broadened appreciation for linguistic insights across a range of other disciplines.
The recognition by AAAS, the world's largest scientific society, honors Phillips for outstanding contributions to psycholinguistics, advocacy for the field, superior mentorship and teaching, and a "vision of what linguistic education should be."
Though he has published dozens of influential academic papers over a 30-year linguistics career, Phillips counts his teacher-student contributions among his most important accomplishments.
It is particularly fitting then that former student Matt Wagers '08 Ph.D. was also selected as an AAAS fellow this year. He worked alongside Phillips and fellow Ph.D. student Ellen Lau '09, now associate professor at Maryland, on pivotal research related to agreement attraction, one of the many "linguistic illusions" that Phillips and his students have used to uncover the memory mechanisms used in speaking and understanding.
Phillips encourages students to consider a range of tools and partners in their research, whether that means tapping into the university's neuroscience experts or looking for partners in engineering or computer science who are willing to push boundaries.
"A lesson all of Colin's students have internalized, I think, is that linguistics works best when it's a 'team sport'… both for social reasons, to keep the enterprise humming, and for scientific ones," says Wagers, an associate professor at the University of California, Santa Cruz, whose work has broadened psycholinguistic research to include Pacific Islanders and Native Americans. "Language is a complex system, and no one person can really keep their eye on all the issues in a particular project."
That very concept was what drew Phillips to a career in linguistics. Though he had studied six languages growing up in England and mastered German as a medieval scholar, he only discovered linguistics when he came to the U.S. on an exchange scholarship.
In that program at the University of Rochester, conversations routinely transcended the traditional academic silos that divided linguists from philosophers, psychologists and computer scientists. Within a year, Phillips had enrolled in a linguistics program at the Massachusetts Institute of Technology (MIT).
"What was mind-blowing for me, coming from a literature background, was looking at language as a cognitive system," says Phillips, who became a psycholinguist at a time when the dual approach was new. "I was amazed by how the same underlying mechanisms could explain many aspects of languages that look so different on the surface."
As a faculty member in the College of Arts and Humanities, Phillips' research has focused largely on moment-by-moment processing in adults. He works across languages, and like his students, often teams with others to better understand how linguistic representations are encoded and manipulated by the human brain.
In 2013, Phillips built on the first of two National Science Foundation training grants and became founding director of the Language Science Center, with a mission of advancing language science to inform education, technology and health.
"Colin's vision of this was there from the very beginning," says William Idsardi, professor and chair of the Department of Linguistics, who has known Phillips since they were both graduate students at MIT. "The Language Science Center wouldn't have started without him. He identified a strength that Maryland has broadly across the campus with world-renowned language science researchers in many different departments, but they were uncoordinated. He brought people together."
The result is a program that very intentionally puts students in leadership roles and connects them with a cross-campus set of experts who trust each other enough to throw out nascent—sometimes far-flung—ideas and brainstorm ways to test them and improve scientific understanding. The program has trained about 100 doctoral students from 10 departments. 
"Having students feel in control has made a major impact," says Phillips, a University Distinguished Scholar-Teacher who is also co-editor of the Annual Review in Linguistics and an adviser to the new Planet Word museum in Washington, D.C. "When students feel ownership of the program, their energy is even greater."
Wagers came to Maryland in part because he'd studied Phillips' research on auditory cortex accessing phonological categories as a microbiology undergraduate. The professor's ability to synchronize neuroscience and linguistics sold him on the field.
Working more closely with Phillips at Maryland, Wagers said he developed a balance of intellectual curiosity, intellectual breadth and intellectual commitment, adopting a stance and understanding how to make impactful contributions.
Instilling those lessons, Phillips says, has been the goal of his career.
"There are all kinds of things I will have discovered—or thought that I discovered—that will turn out to be wrong," he says. "But my students are now out there taking on leadership roles, and that's great. They've taken with them a taste for exploring new areas and a commitment to their own students."
Photos courtesy of ARHU and the Maryland Language Science Center.