Kendra Portier Named Maya Brin Endowed Professor in Dance
January 27, 2020 School of Theatre, Dance, and Performance Studies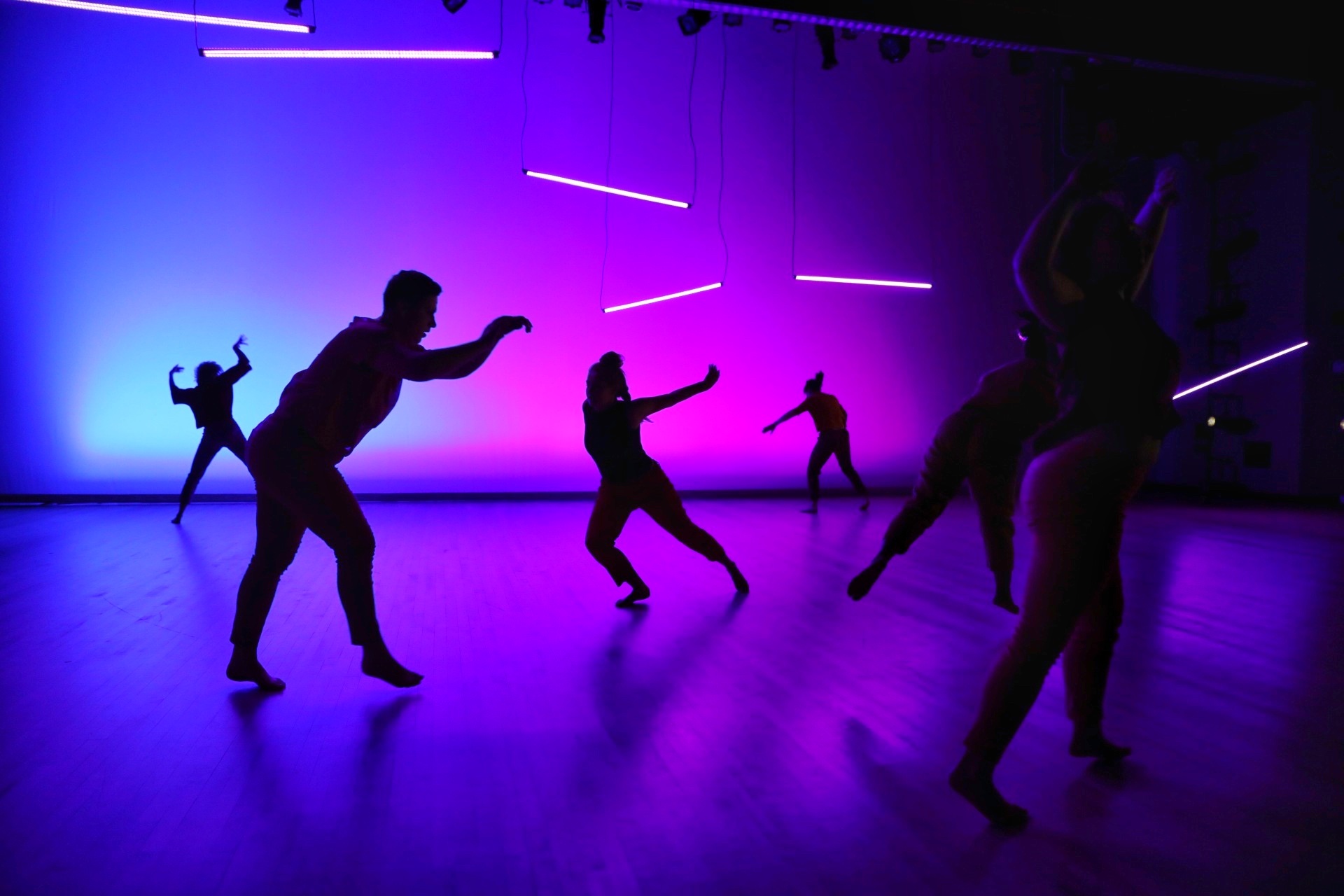 Artist and teacher Kendra Portier will foster connections among diverse concert dance forms at Maryland.
Artist and teacher Kendra Portier, who is currently the Visiting Artist in Dance, has been named the Maya Brin Professor in Dance at the University of Maryland, effective fall 2020. 
The endowed professorship was made possible by a $1 million pledge by Professor Emeritus Michael Brin to the School of Theatre, Dance, and Performance Studies (TDPS) on behalf of his late mother Maya Brin, who had a personal love of ballet. The gift aims to increase training in ballet, foster connections among diverse concert dance forms and provide a foundation for performance and choreography through research and pedagogy.  
"I'm so excited to get to continue my research with depth and quality, and to parlay it into teaching students," said Portier. "There are so many smart students in this program, and they all look and think and move differently. I love that about Maryland." 
The funding is the latest in a series of significant university gifts from the Brin family that reflect Maya Brin's love of education, dance and the culture of Russia, her homeland. The Brin family immigrated to the United States in 1979 and both Michael and Maya worked at UMD, he as a math professor and she as a teacher in the Russian department.
Previous gifts from the family have established numerous endowments, including in computer science, Russian and mathematics. The gift to TDPS seeks to make ballet an essential part of dance training at Maryland as preparation for work in modern dance. 
"We look forward to having Kendra Portier in this new capacity," said Bonnie Thornton Dill, dean of the College of Arts and Humanities. "The endowed professorship brings us in line with the top university dance programs in the country that have full-time ballet faculty. Kendra's breadth of experience as a dancer will provide an invaluable opportunity for students to expand their training."
Portier has worked as a teacher, performer and choreographer in both ballet and contemporary dance. She began her dance training at BalletMet, a professional ballet company and dance studio in Columbus, Ohio, before receiving a B.F.A. with honors in Dance from Ohio State University and an M.F.A. from the University of Illinois Urbana-Champaign. Her work has been presented and supported nationally, and she has taught at universities and festivals around the world. An essential part of her work is making dance accessible by collaborating with artists diverse in "training, backgrounds, bodies and philosophies." 
"Kendra is a highly regarded artist and teacher who brings national attention to the university and the dance program," said Associate Director of TDPS Maura Keefe, who led the dance professorship search. "She understands the connections between ballet and contemporary work and how they can serve each other." 
The search for a new visiting artist in dance will begin this spring; that person will likely begin in the fall. With Portier in a new, expanded role in the department, Keefe said she and her colleagues are "excited to imagine how the next visiting artist can expand TDPS' dance offerings even more." 
Portier plans to add new high-level and graduate ballet courses to the TDPS curriculum, explore ballet as a global form and bring a number of innovative dancers to Maryland for classes and other events. She will also continue her ongoing work that looks at color in relationship to the body, in form and rhythm. 
"I'm looking forward to having conversations about innovations in the form and how ballet feeds training in modern, hip hop and additional forms," Portier said. "In bringing these diverse practices together, we can make a more direct correlation between them and respond to the dynamic demands of the field."
Headshot courtesy of Kendra Portier. Dance image is from Portier's Burnish (Magenta #08), part of the Madden Dance Project, presented by the School of Theatre, Dance, and Performance Studies. Image by Jonathan Hsu.