December 17, 2019 Japanese | School of Languages, Literatures, and Cultures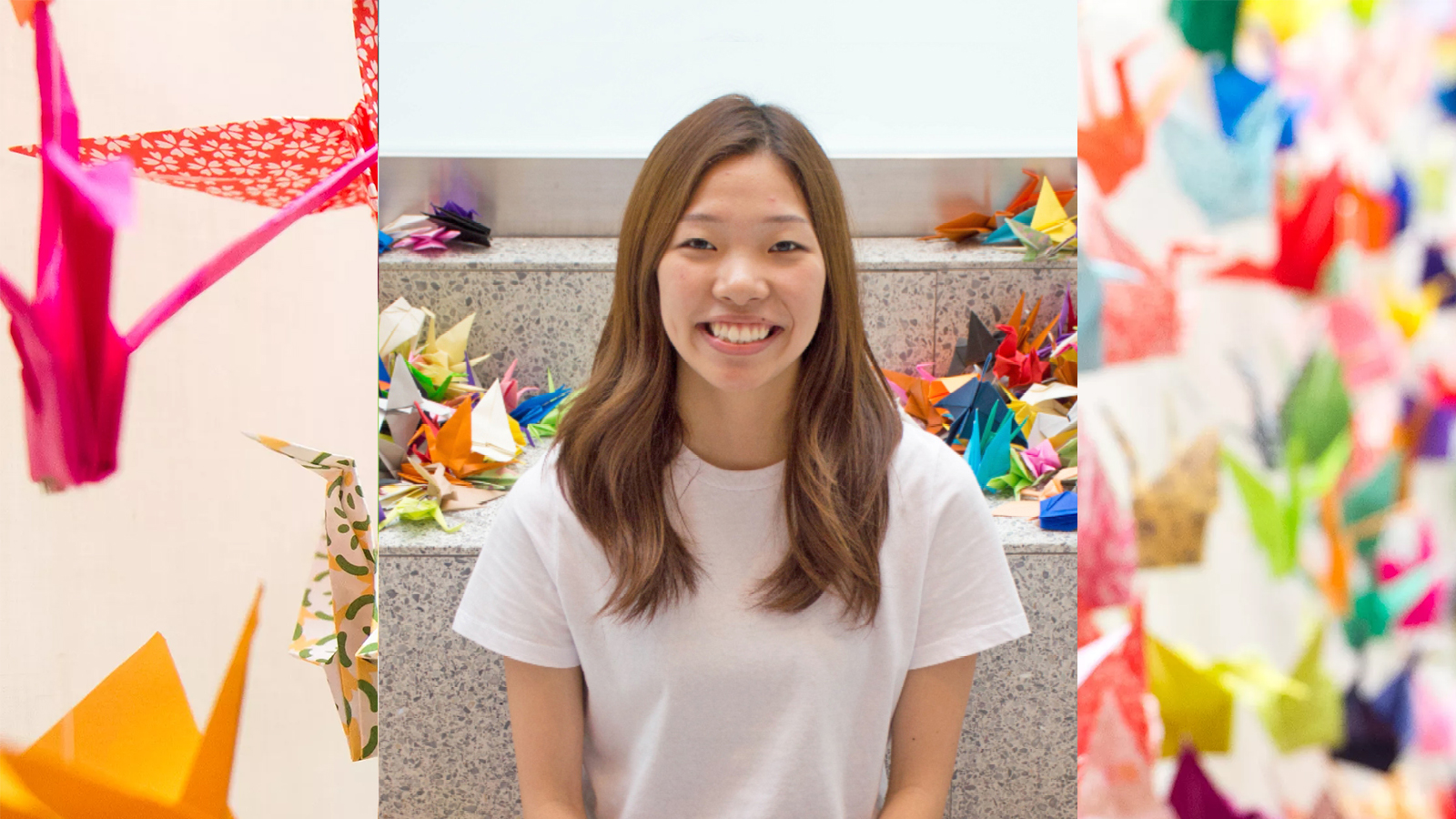 Graduating Japanese major lands job in Tokyo.
By Jessica Weiss '05
An on-the-spot interview in a non-native language could easily induce panic in a job seeker.
Japanese major Victoria "Tori" Chow faced down that challenge at a job fair in Boston last month, and now she's preparing to join the Tokyo office of Gerson Lehrman Group, a network that connects businesspeople around the world to experts in a variety of fields.
Chow, who is graduating on Wednesday, credits her time at the University of Maryland with helping her feel self-assured interviewing in Japanese. "I was able to walk-in confidently to company booths and interviews at the job fair," Chow said.
Chow's interest in Japanese language and culture dates back to her middle school years in Gaithersburg, Maryland, when her two older brothers began watching Japanese television and playing Japanese games like Pokémon. There were no Japanese classes available at her school, so she studied the language on her own. She then traveled to Japan for six months after high school for an internship at a bilingual international school, where she taught classes and organized volunteer activities in the community.
"When I got back from that I was like, 'Okay, I really liked the country, I want to work there one day,'" she recalled. "I decided I would major in Japanese in college and see where this could go." 
After two years at Montgomery College, Chow transferred to Maryland in Fall 2017, where she immersed herself in classes on Japanese business language, culture and literature. She got involved in the Japanese American Student Association (JASA) and jumped at any chance to improve her conversation skills. For three semesters she was part of the Language Partner Program, which offers students majoring in languages the opportunity to meet with international students outside the classroom.
"That was the best way I got my speaking skills to be at interview level," she said, "and to be confident I was using the right grammar and pronunciation."
In November, she and two friends from JASA headed to the Boston Career Forum, the world's largest job fair for professionals who are bilingual in Japanese and English. It's known as highly competitive, with over 200 companies conducting interviews and making offers to thousands of people seeking jobs. Chow had submitted her resume to various companies before the fair and had already landed several interviews. 
But while meandering through the fair on her first day in Boston, she struck up a conversation with representatives of another company, Gerson Lehrman Group. They told her they were looking for an associate with strong business communication and client service skills to serve as an intermediary, facilitating communication between businesspeople and experts from the United States and Japan. After a few minutes, they invited Chow to interview right then and there.
Without knowing specifics about the company or the role, Chow was nervous. Plus, the interview included a case study, in which she was asked to solve a scenario similar to what she would handle in the workplace. 
But she impressed the interviewers. "They came back a few minutes later and said they wanted to give me an offer," she said.
Now Chow is waiting for her visa and paperwork to be completed and preparing to move across the world early next year. 
Her best advice for other students: be proactive and take initiative toward your goals. 
"Moving to Japan is something I've been wanting for so long, and it's finally happening," she said. "You really have to take the extra step to look for things you want."