Historian Wins Book Prizes for Research on Soviet Kazakhstan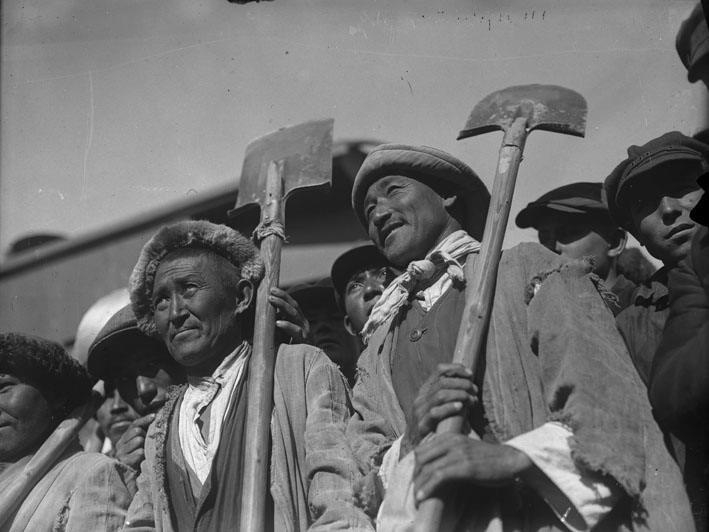 Sarah Cameron illuminates the causes and consequences of a devastating 1930s famine.
By Lorraine Graham
Between 1930 and 1933, a third of the Kazakhstan population—1.5 million people—died in a devastating famine caused by Soviet policies that forced the formerly nomadic Kazakh people into collective farms and factories. 
Sarah Cameron, associate professor of history, has written a book about this brutal and neglected period in Kazakh and Soviet history. Based on meticulous archival work and interdisciplinary research, "The Hungry Steppe: Famine, Violence, and the Making of Soviet Kazakhstan," exposes not only the severe effects of Soviet modernization policies, but also the famine's impact on Kazakh national identity. She has won two awards for her book: The Joseph Rothschild Prize in Nationalism and Ethnic Studies from the Association for the Study of Nationalities and the Southern Slavic Book Award from the Southern Conference on Slavic Studies. 
Cameron is an expert in Soviet history with a focus on central Asia, a geographic region that extends from the Caspian Sea in the west to China in the east, and from Afghanistan in the south to Russia in the north. The region's five countries are all former Soviet republics, but their stories are often excluded from or considered peripheral to Soviet history.
"A massive part of the Soviet Union was in Asia," Cameron said. "But if you go to a bookstore and look for a book on the Soviet Union, you have to go to the European history section."
As a graduate student, Cameron focused her dissertation research on Kazakhstan because it had comparatively good archival access, but she had never even heard of the famine until she read about it in an old Kazakh elementary school textbook. At that moment, she knew she had found her topic.
"This was a topic that everyone I met in Kazakhstan could relate to," she said. "Everyone from my taxi driver to friends understood the importance of telling this story."
The response to her research in Kazakhstan has been lively. A November 2018 op-ed about the famine Cameron published in the Wall Street Journal went viral in Kazakhstan. One reader created an embellished video version of the piece, which has been viewed more than 100,000 times. Qasym-Jomart Tokayev, then Senate chairman but now President, publicly thanked her in a tweet. The book is being translated into Kazakh and Russian.
Cameron also hopes U.S. readers interested in social justice and the marginalized stories of nomadic people will connect with her work. She notes how violence committed against nomadic people is often erased or even rationalized as being a natural part of the progress of civilization.
"The forced collectivization and starvation of the Kazakhss was not inevitable or natural," Cameron says, "It was the direct result of Stalin's brutal policies, and it's a history we need to remember." 
Inset: Kazakh workers building a railroad to Siberia, c. 1930 (Multimedia Art Museum, Moscow,  via Eurasianet)