Fighting Fear With a Fandango
October 06, 2021 The Clarice Smith Performing Arts Center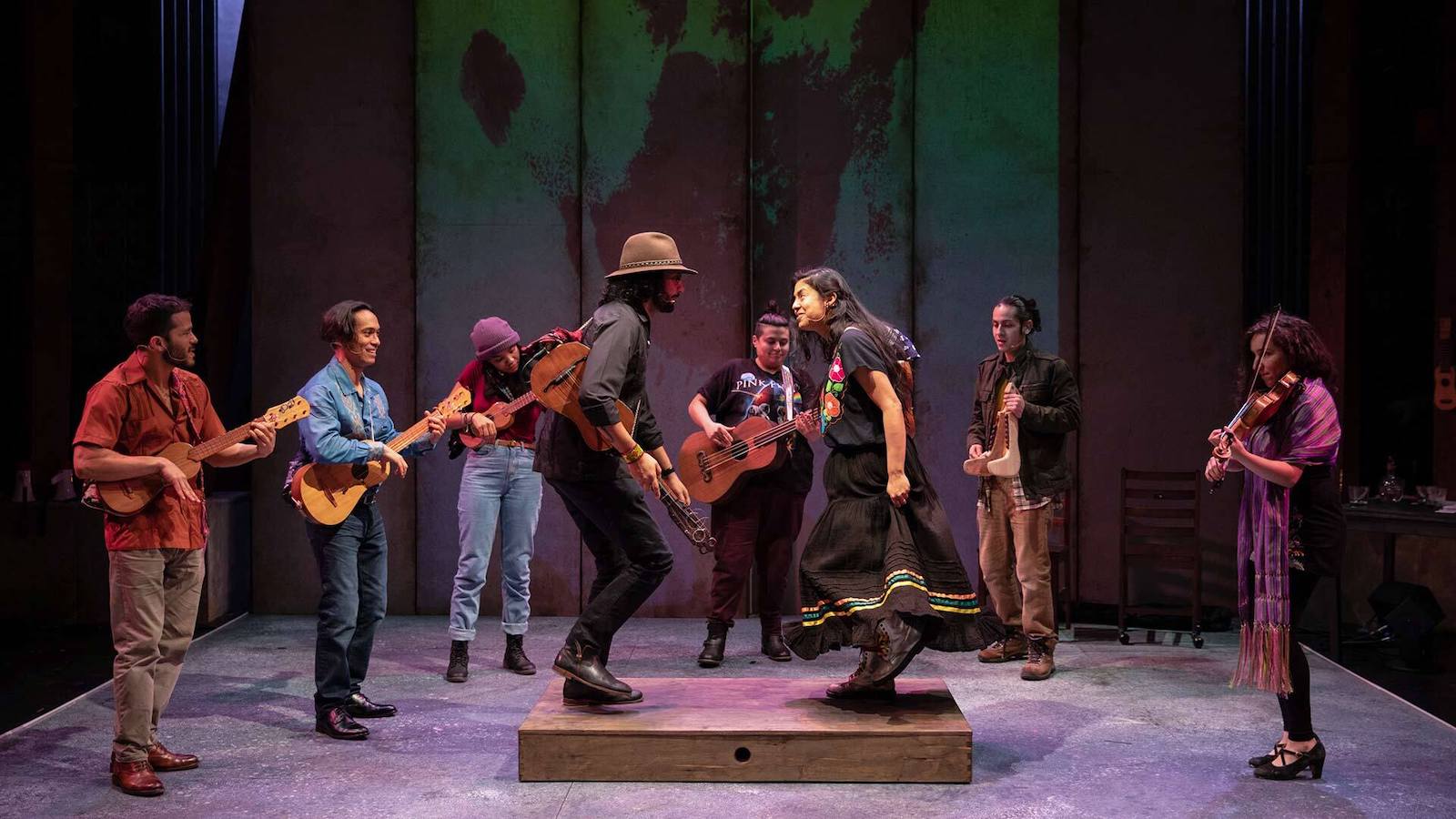 Production at The Clarice explores anxieties and joys of the undocumented.
By Sala Levin '10 | Maryland Today
As immigration raids are about to rain down all around them, a group of undocumented immigrants living in New York City gather for a fandango, a Mexican celebration with music, dance and food. Two cousins wait for word from a relative arriving from Honduras, others worry about being separated from their families and all feel the tension of the moment.
The story—the premise of "Fandango for Butterflies (And Coyotes)," opening tonight at the Clarice Smith Performing Arts Center—is fictional, but the people the characters are based on are real undocumented immigrants.
The show was originally conceived in 2017 by Annie Hamburger, artistic director of New York City's En Garde Arts, and playwright Andrea Thone as a work of documentary theater, in which real people are interviewed about their lives and their words are presented onstage verbatim. Thone, who is of Chilean and Costa Rican descent, interviewed about a dozen friends and acquaintances who are undocumented immigrants to learn about their experiences.
But after several workshop performances in 2018, Thone and Hamburger realized that the work belonged in "the realm of playwriting and fiction," said Thone. So, with the approval of her interviewees, she began adding imagined flourishes.
The fandango is central to the show. Iterations of the celebration exist across Latin America, but the version seen in the performance originated in Veracruz, in southeastern Mexico. There, the regional folk music called son jarocho is a key part of the festivities, as are dancing and food.
"You can know how to play two chords on a jarana (a Mexican guitar-like instrument) and you can participate, or you can be a master musician," said Thone. "There's this wonderful inclusivity to fandangos. It's really a place where people can find community and solidarity, talk about what's going on and celebrate together."
That communal experience was essential to the show, said Thone. "It's about people sharing stories," she said. The fandango is "a way people hold each other up, especially when you're being made to feel invisible by a society that doesn't want to see that you're here or accept your full humanity."
Read more in Maryland Today.
This is one of a series of Maryland Today features celebrating National Hispanic Heritage Month.
"Fandango For Butterflies (And Coyotes)" will be performed outside, in The Clarice Courtyard, tonight and tomorrow at 7 p.m.
Photo by Maria Baranova.