Communication Technologies Have Changed How Humans Experience Time
January 31, 2018 American Studies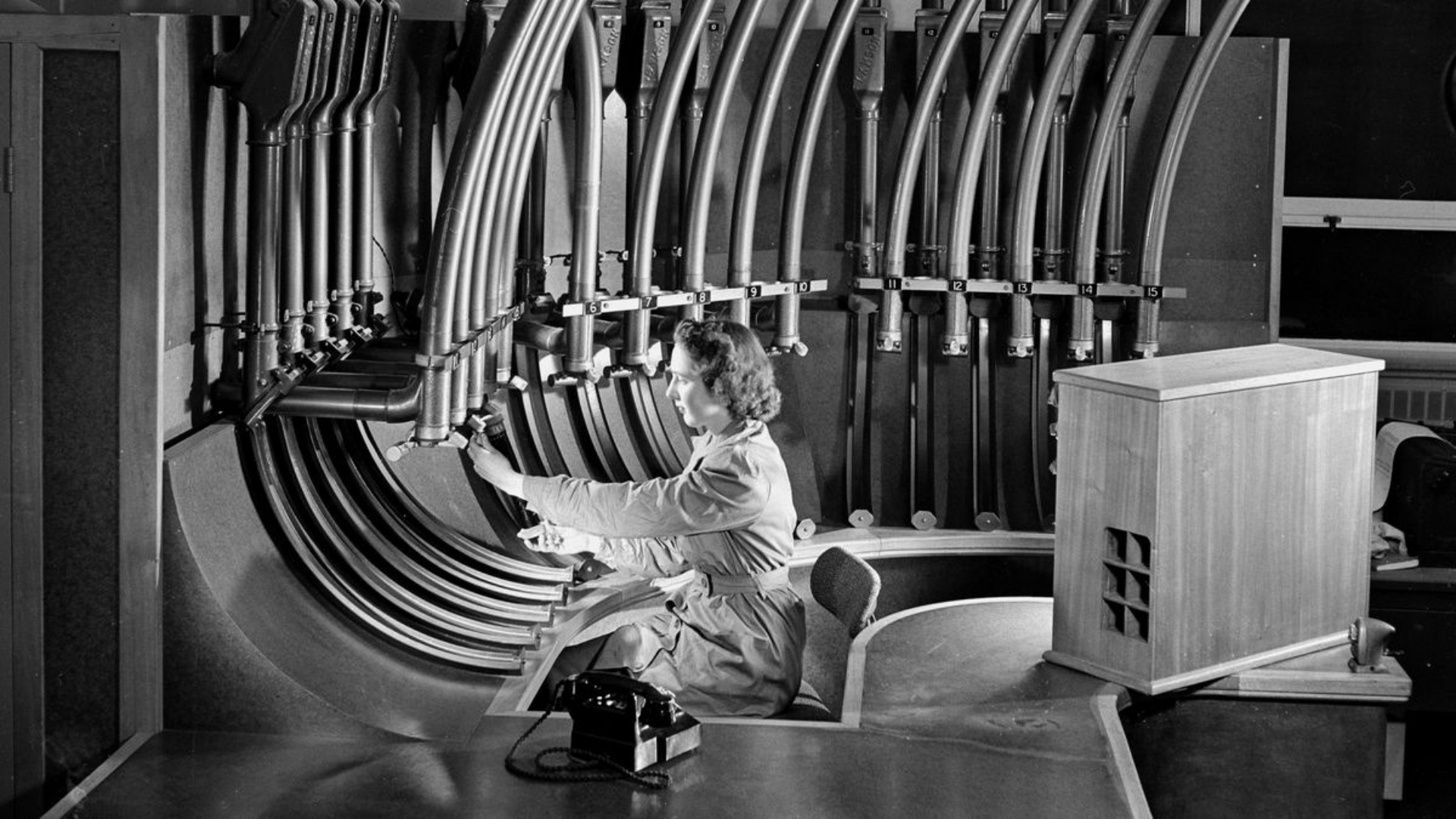 New research from UMD says waiting is essential to human connection, intimacy and knowledge.
In an era of instant communication and the expectation of rapid responses, waiting is often viewed as a technological glitch. Jason Farman, associate professor of American studies in the College of Arts and Humanities at the University of Maryland, says that we should embrace waiting as a fundamental part of life. Farman's research was funded in part by a grant from the Alfred P. Sloan Foundation's program on public understanding of science and technology, which supports the research and writing of books written for a broad readership. In "Waiting for Word: How Message Delays Have Shaped History, Love, Technology, and Everything We Know," forthcoming from Yale University Press this year, Farman explores how waiting and delays have shaped us throughout history.
Farman's first book, "Mobile Interface Theory: Embodied Space and Locative Media" focused on how mobile technologies transform our relationship to space. While writing that book, he began to wonder about how the increasing speed of communication technology has changed attitudes about waiting.
"In our contemporary moment, waiting is seen as something negative," said Farman. "There is a lot of cultural pressure to fill our time and be efficient."
The time between sending and receiving a message is part of how we interpret that message, Farman says. For example, we might become anxious if someone does not respond to a text right away, but we have different expectations about the appropriate time lag for responding to an email or phone call.
For Farman, waiting shapes our relationships and is an essential part of fostering human intimacy and knowledge.
"Waiting can be beneficial," he said. "It can give you time to understand a relationship better, or it can be essential to developing a deeper understanding of a complex issue you've been grappling with."
To write this book, Farman drew on not only his expertise as an interdisciplinary humanist but also his background in journalism. He believes that combining methods and learning new ones when necessary is a defining feature of humanities research. By interviewing experts on a wide range of subjects as well as conducting archival research, Farman was able to better understand the history of communications technologies and draw from bodies of knowledge outside his field.
For example, he interviewed people who worked on the New Horizons spacecraft, which launched in January 2006 and made the first fact-finding mission to Pluto. Because of the vast distances that the spacecraft must travel, the team built long delays into their project timeline, both for the spacecraft to travel as well as relay information. Reviewing scholarship on the interior design of waiting rooms helped him understand how the structure of such rooms affects people's experiences in them. Archival research in the National Archives helped him understand pneumatic mailing tube systems, which used compressed air and partial vacuums to deliver mail at unprecedented speed via tubes throughout New York City in the mid 1800s.
"Using different methods opens up my research and allows me to ask more complex questions," Farman said.
Photo: Pneumatic tubes at the Plaza hotel in 1941. (Getty Images)