Communication for Social Change
October 27, 2021 Communication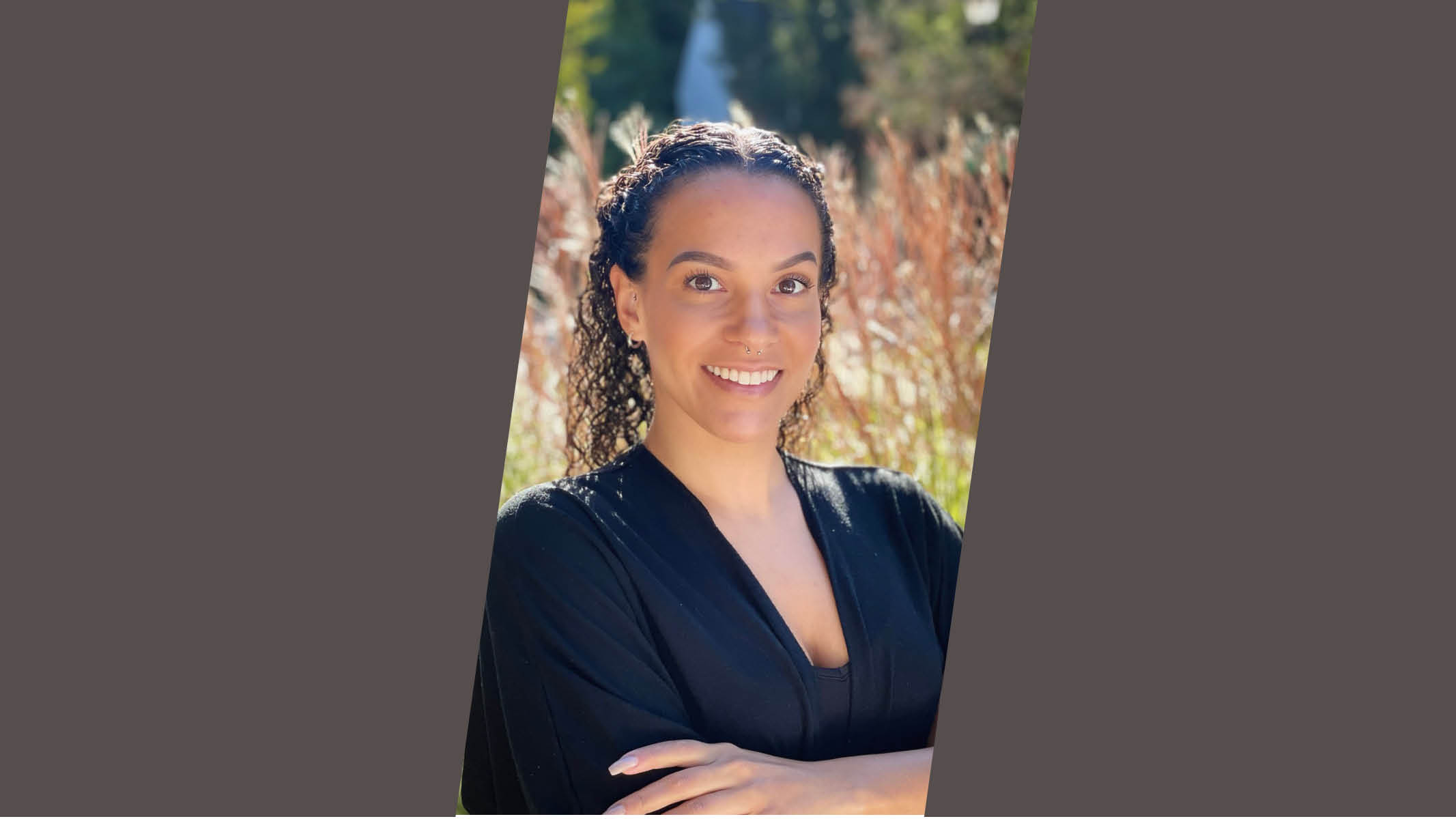 Veteran and first-generation college student Natacia Wright '22 plans to use her degree to communicate issues that impact minorities and marginalized communities.
By Jessica Weiss '05
When senior communication major Natacia Wright '22 left her post as a military police officer in the Army in 2015, she knew she wanted to apply many of the values she gained during her years of service—like duty, integrity and honor—to "make the world a better place."
Wright, the first in her family to attend college, is finding those opportunities through her studies in the Department of Communication, where she has a particular interest in social justice and activism. She is preparing for a career that will focus on communicating issues that impact minorities and marginalized communities.
"Social justice requires not only changing laws, but also transforming how we interact, learn and observe every day," she said. "I'm learning how my behaviors, values and beliefs influence my actions within society and working to develop skills towards being culturally sound and inclusive."
After earning associate's degrees in communication studies and social sciences at Howard Community College, Wright transferred to UMD in Fall 2020. Though her first year took place virtually—while she also single-handedly managed her daughter's virtual kindergarten—she was committed to engaging with her professors and classmates, honing skills in writing, teamwork and time management and building her self confidence.
During a course entitled "The Discourse of Social Movements," a study of key social movements that have influenced American social and political life and how marginalized or excluded groups affect social change, her interest was especially piqued in a section focused on Indigenous movements.
"My grandfather on my dad's side was Indigenous and I have always been interested in connecting with my background," she said. "That sparked a unique interest that has carried through in other courses."
For instance, for a rhetorical analysis research paper, she compared and contrasted the persuasive discourse contained within two official documents focused on Indigenous land rights, the Indians of All Tribes "Alcatraz Proclamation" and the Red Power Movement's "Official statement." She also presented a 10-minute long slideshow connecting Mohawk activist Richard Oaks with the current 21st-century problem of land ownership rights. Oaks led the Occupation of Alcatraz, a 19-month long protest when 89 American Indians and their supporters occupied Indigenous land. Currently, Wright is working on a visual rhetorical analysis of images and portrayals of Indigenous peoples.
She recently won a $12,000 Student Veterans of America/Comcast NBCUniversal scholarship, intended to support continuing education toward a career in the entertainment or media industry. She hopes to pursue a doctorate in communication, in political communication and public advocacy, where she will focus her dissertation on Indigenous land rights.
Wright said she eventually hopes to work in advocacy, using skills gained at UMD to produce "clear, sound and inclusive verbal and visual messages."
"Studying at Maryland has really helped shape the way I see the power of communication to convey social movements, bring concepts into mainstream view and focus on the rhetoric of change," she said.