College Park Community of Lakeland to Get New Digital Archive
February 24, 2020 Maryland Institute for Technology in the Humanities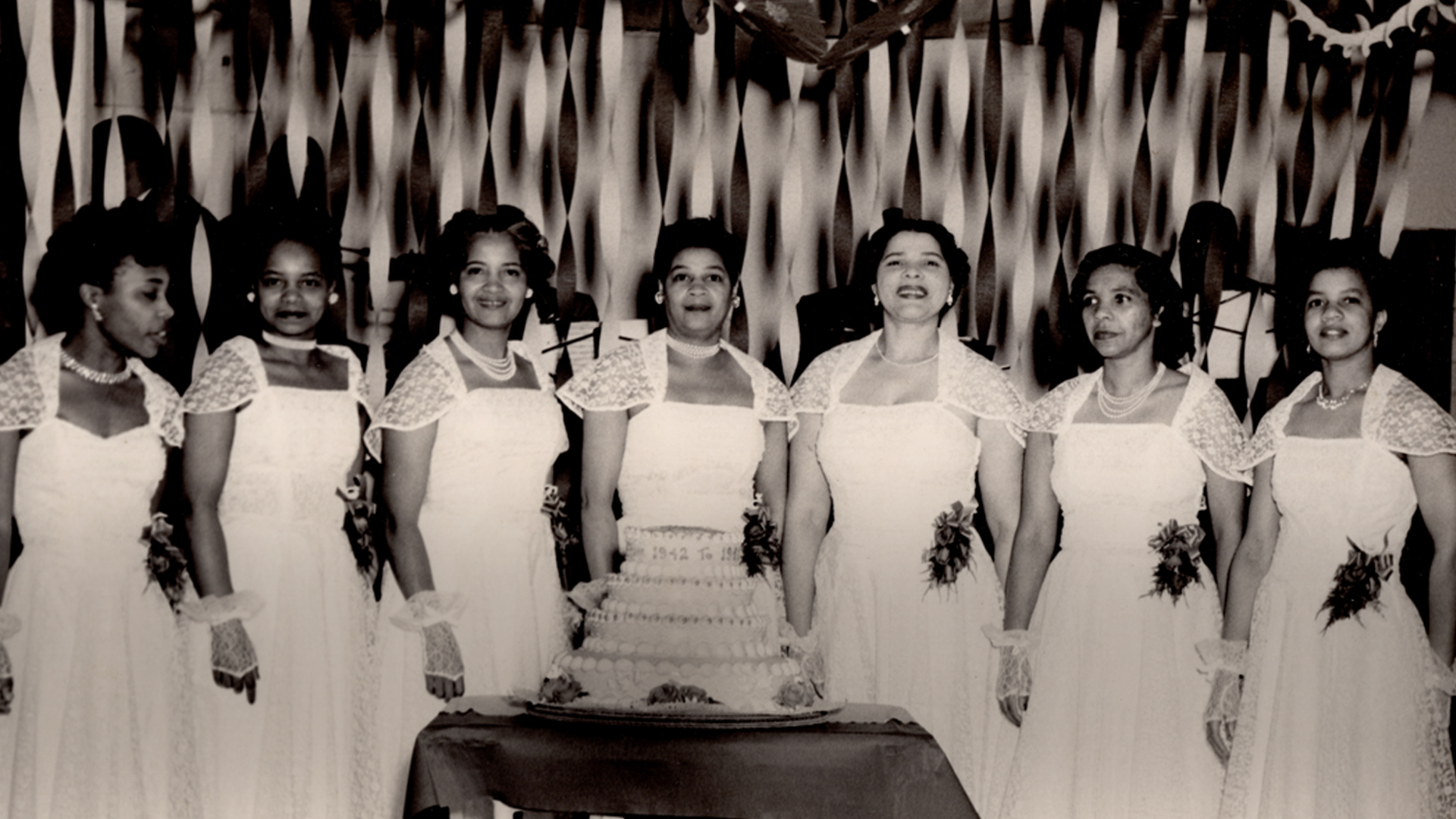 A National Endowment for the Humanities grant will enhance the ability of Lakeland residents to manage their cultural heritage.
In the late 19th century, a small African American community named Lakeland took root just beyond the grounds of what was then called the Maryland Agricultural College, now the University of Maryland. Lakeland thrived for decades, even in the face of historical forces like segregation, suburbanization, school desegregation and urban renewal, which plagued African American towns and cities across the nation throughout the 20th century.
More than a decade ago, residents and friends of Lakeland began digitally collecting images, documents and oral histories in an effort to preserve their history.
Now, a new grant will help Lakeland better document, preserve and share its cultural heritage. The $100,000 National Endowment for the Humanities grant will make Lakeland's growing collection of documents and images easier to navigate and maintain. It will allow core audiences like elderly, low vision and low hearing users from the community to tell their own stories.
The project also aims to be a model for other small community-led cultural heritage groups beyond Lakeland. Maxine Gross, the director of the Lakeland Community Heritage Project (LCHP), said the community's history has national resonance.
"From the inception of LCHP, community history has been interpreted in the context of broader American life," said Gross, whose family has lived in Lakeland for at least five generations. "The goal isn't just to make [the history] available to people associated with the community who already know the story, but also to the wider public."
In a unique community-university partnership, University of Maryland faculty members and students have been involved in the archive since the beginning. The new grant project is an equitable partnership between LCHP, the Maryland Institute for Technology in the Humanities (MITH) at the University of Maryland and the UMD Department of American Studies.
Located between Indian Creek and Baltimore Avenue, Lakeland was settled in 1890. Originally intended as a white enclave, by 1903 it was a "flourishing African American community with two churches and a school," according to LCHP. Seventy years later, large swaths of Lakeland — 104 of 150 households — were bulldozed as part of a federal urban renewal process, replaced with Lake Artemesia Natural Area, subsidized townhomes, high-density apartments and an elder housing facility. Simultaneous enactment of school desegregation laws intended to promote greater equity further changed the character of the community. Many College Park residents don't know about Lakeland's past.
In 2009, LCHP published the book "Lakeland: African Americans in College Park," using its collection. Beginning that same year, Mary Corbin Sies, associate professor in the American Studies department, ran a series of community-directed class projects with LCHP to contribute to LCHP's Lakeland Digital Archive. The archive now contains about 100 oral histories and thousands of photographs, newspaper clippings, deeds, maps and other materials.
"Our first project documented the original settlement of Lakeland — where Lake Artemesia Park is located. We gathered photos and got Lakelanders to help us map who lived where," Sies said. "The whole idea was to have a record that people's children and grandchildren could access to understand the history of the community — to help people who grew up in the post urban renewal community understand what was there before and how Lakeland was a historically significant African American community in College Park."
MITH joined the partnership in 2017 and currently holds a copy of the archive's collection data in trust. The new archive will demonstrate "minimal computing," a spare approach that uses simple, inexpensive hardware, doesn't require a business-grade broadband connection and can even be accessed offline through a thumb drive.
As part of the grant, MITH will also spearhead the creation of tutorials to teach other community organizations how to build and maintain similar projects using minimal computing.
Photo courtesy of Lakeland Community Heritage Project. Members of the Duchesses Social Club, 1942. Social clubs provided much of the organized entertainment in Lakeland in the 1940s and 1950s. These clubs met monthly at the homes of the members. Dinners were part of the gathering and provided the host an opportunity to showcase both their cooking ability and their tableware.