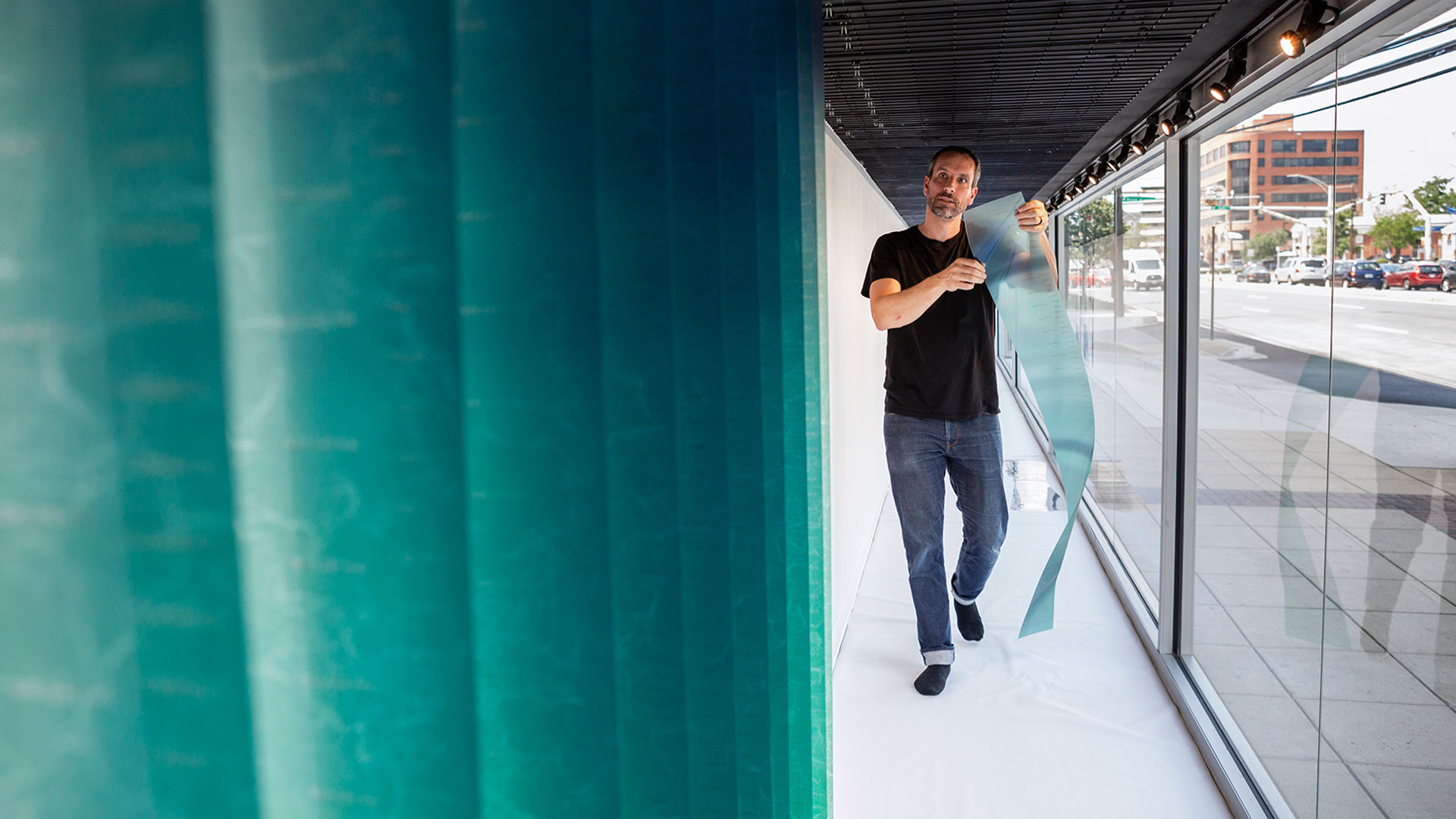 Art Installation to Illustrate Climate Change Unexpectedly Disrupted—by Climate Change Itself
By Sala Levin '10 | Maryland Today
Cy Keener stepped out onto the nearly monochromatic, frozen landscape surrounding the northernmost city in the U.S. The scene outside at Utqiagvik, Alaska (formerly known as Barrow) was breathtaking this April morning: Giant, fractured blocks of sea ice loomed over the assistant professor of art, and the stillness was at odds with the ocean that churned silently and invisibly beneath the surface.
Keener was at once awed and melancholic. He knew that this vast expanse of ice at the top of the world—the oldest sections of which have shrunk by 95% since 1980—could vanish within a few decades.
Some 3,400 miles away, in a street-facing window of the Rockville, Md., VisArts center, Keener planned to visually document this ice from May to September as it slowly thinned. Using sensors buried two meters into the ice, Keener and his collaborator, Justine Holzman of the University of Toronto, intended to track its thickness daily, transforming that information into "Sea Ice 71.348778º N, 156.690918º W," an art installation in which hanging strips of 6-foot-long, blue-green polyester film would reflect the depth of the ice. Over the warm months, the lengths of the ever-growing number of strips—Keener added new ones every four days—would dramatically shorten.
Read more in Maryland Today.
Photo by Stephanie S. Cordle.