Clarvit Studio and Courtyard Expands Artistic Possibilities at UMD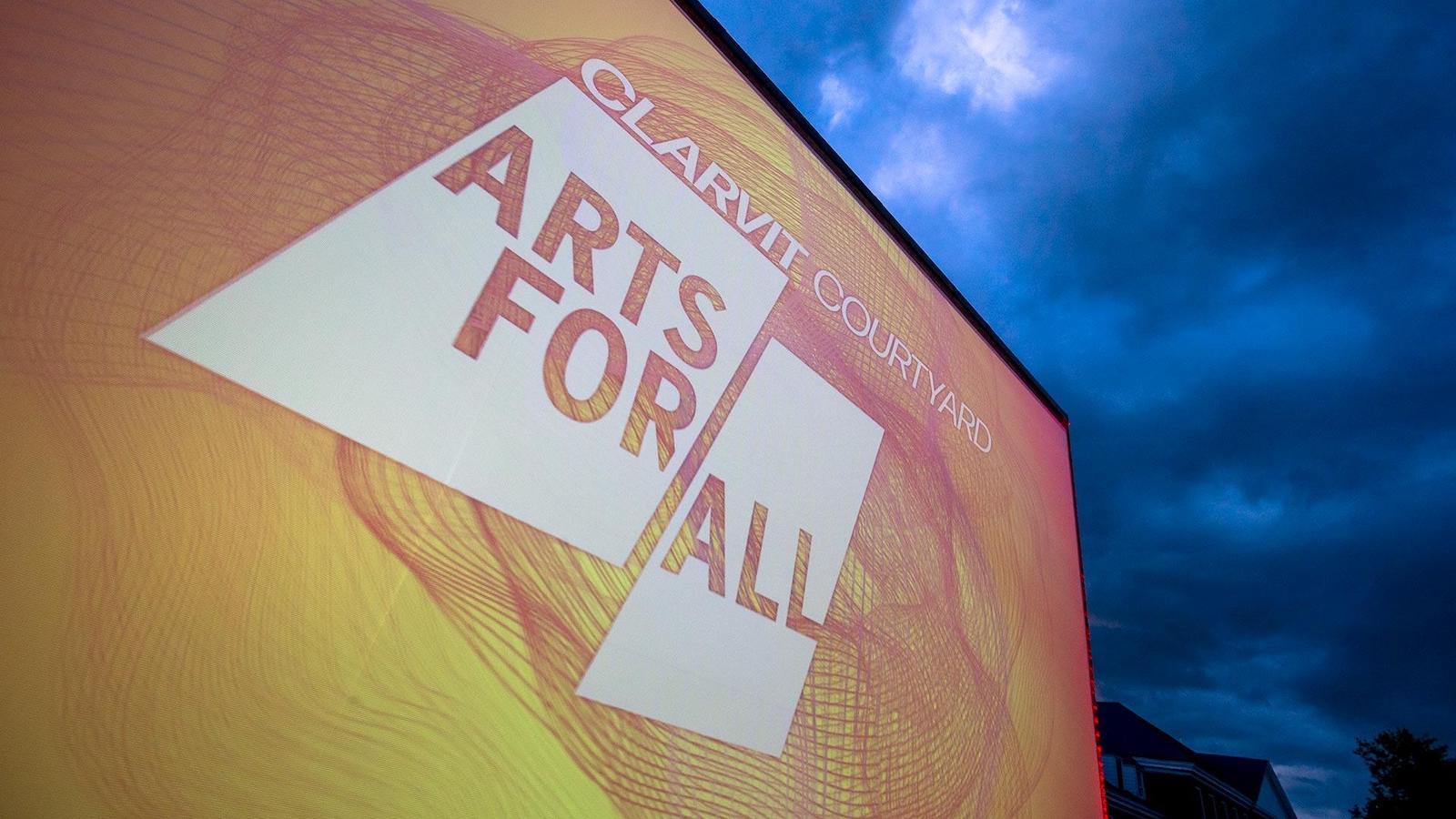 New space and resources enhance university's Arts for All initiative.
By Sala Levin '10 | Maryland Today
A new indoor-outdoor space in the Parren J. Mitchell Art-Sociology Building is projecting students' artworks onto a mega-screen—and a new future for the arts at the University of Maryland.
On Thursday evening, faculty, staff and UMD supporters gathered in the Clarvit Studio and Courtyard for Research in Art and Design to mark its official dedication. The space, which has been open for use since the fall semester, offers cutting-edge technology, updated facilities and a 25-by-30-foot screen on which to highlight the work coming out of the College of Arts and Humanities.
"The Clarvit Studio and Courtyard represent 3,000 square feet of transformed space for our art students and faculty," said university President Darryll J. Pines. "It is where students … can take their artistic pursuits to the next level, and this beautiful courtyard will be an unparalleled exhibition space that highlights the work of students, faculty and visiting artists."
Nancy '78 and Chuck Clarvit backed the new facilities with a $2.25 million gift. At Thursday's dedication, she told the crowd that she entered UMD as a freshman "pursuing what I thought I should do": a degree in business. But soon, she realized that her passion lay in art, and she ultimately graduated with a degree in graphic design. Clarvit, now a member of the university foundation's board of trustees, went on to a career in New York City as an art director for graphic design firms and an interior designer.
Read the full story in Maryland Today.
Photo by John T. Consoli.