Art History Professor Named 2020 'First to ADVANCE' Honoree
June 18, 2020 Art History and Archaeology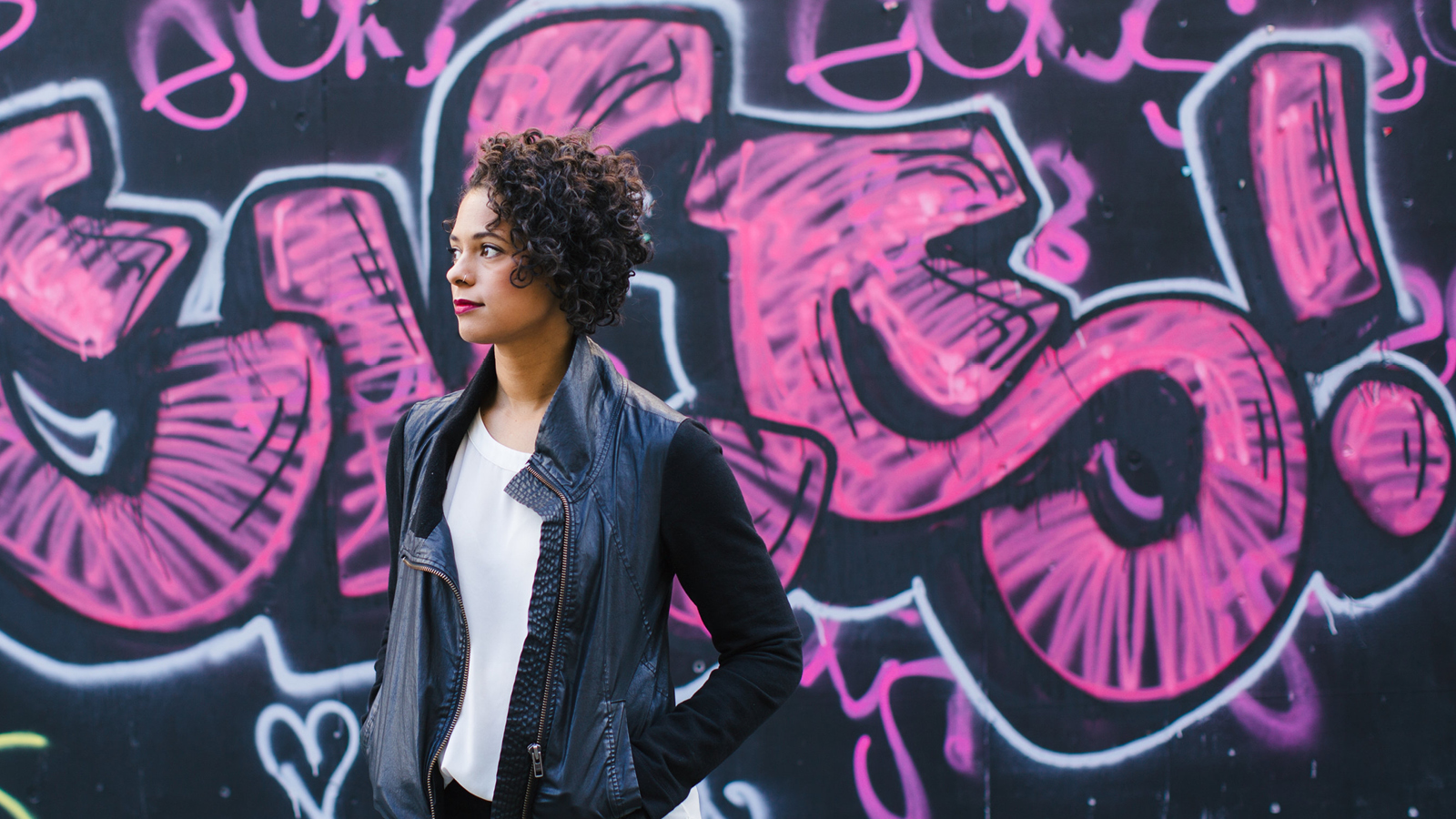 Associate Professor of American Art Jordana Moore Saggese is the first Black woman to serve as editor-in-chief of Art Journal.
By Jessica Weiss '05
Associate Professor of American Art Jordana Moore Saggese is among faculty members to be included in the University of Maryland's 2020 First to ADVANCE photography exhibition, an annual event that honors women faculty members who were the first to achieve a major professional milestone.
Saggese is the first Black woman to serve as editor-in-chief of Art Journal, a publication of the College Art Association of America (CAA), the professional organization for artists, curators and art historians in the United States. The quarterly publication, which is focused on 20th and 21st century art and visual culture around the world, has been published since 1941. Saggese took over as editor-in-chief in 2018 and will serve until 2021.
Seven other faculty members from across campus are included in the 2020 exhibition, held by the UMD ADVANCE Program for Inclusive Excellence, which works to support the recruitment, retention, advancement and professional growth of women and underrepresented minority faculty at the university.
Trained as an art historian, Saggese's work focuses on modern and contemporary art with an emphasis on the expressions and theorizations of Blackness. As editor-in-chief of Art Journal, she has sought to make space for greater diversity in the field of art history by foregrounding writers and artists of color and increasing representation of non-European, non-western art in the journal's pages.
Since she began in the role, submissions in the areas of African American and Black art have increased by 500%. The upcoming Winter 2020 issue will center on Blackness, with every essay addressing African American and diaspora art—which has never been done before in the journal.
"We're doing fun, interesting things that I hope will have a lasting impact on the field," Saggese said. "I hope that artists and authors will feel that a space was created for them and that within the wider discipline, these topics and subjects will be able to gain greater visibility across the field."
Next spring, Saggese will begin teaching ARTH 263: "Art and Difference," a course she designed which takes a comparative and thematic approach to studying the representation of otherness in art and visual culture from the 18th century to the present.
Her second book, "The Basquiat Reader: A Critical Anthology," will be published in February 2021.
Photo credit: Sarah Deragon.