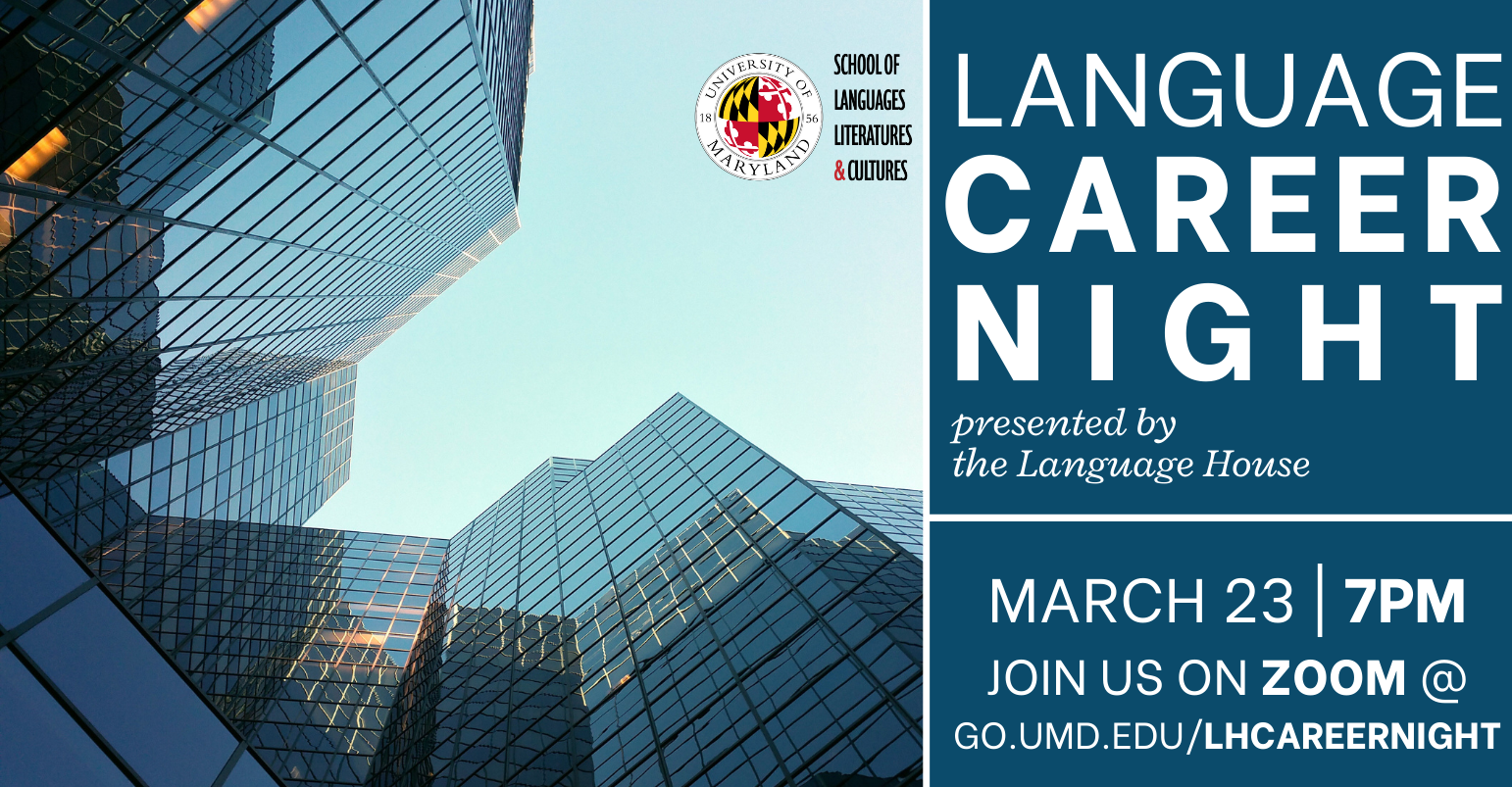 Language Career Night
College of Arts and Humanities | French | Language House | School of Languages, Literatures, and Cultures | Spanish and Portuguese
Tuesday, March 23, 2021 7:00 pm-8:30 pm
Curious how language skills can translate to a career? Hear from Language House alumni and get the chance to ask questions about the role languages play in their career.
The event will feature:
Dr. Melanie Zimmerman, Consul General, US Consulate in Quebec
Dr. Dan Krieger, Diversity & Inclusion Program Manager, NASA
Catherine Baker, Fellow, US House of Representatives
Moussa Traoré, Business Enabling Environment Advisor, USAID
The session will close with a brief presentation about on-campus career resources by Kate Juhl, Program Director of the University Career Center @ ARHU.
Zoom link: go.umd.edu/lhcareernight
If you have any trouble logging-in, please contact mmatar@umd.edu or kjuhl@umd.edu.
This event is organized by the Language House Immersion Program in collaboration with the University Career Center.