Career Shuttle: Tour an Artist's Studio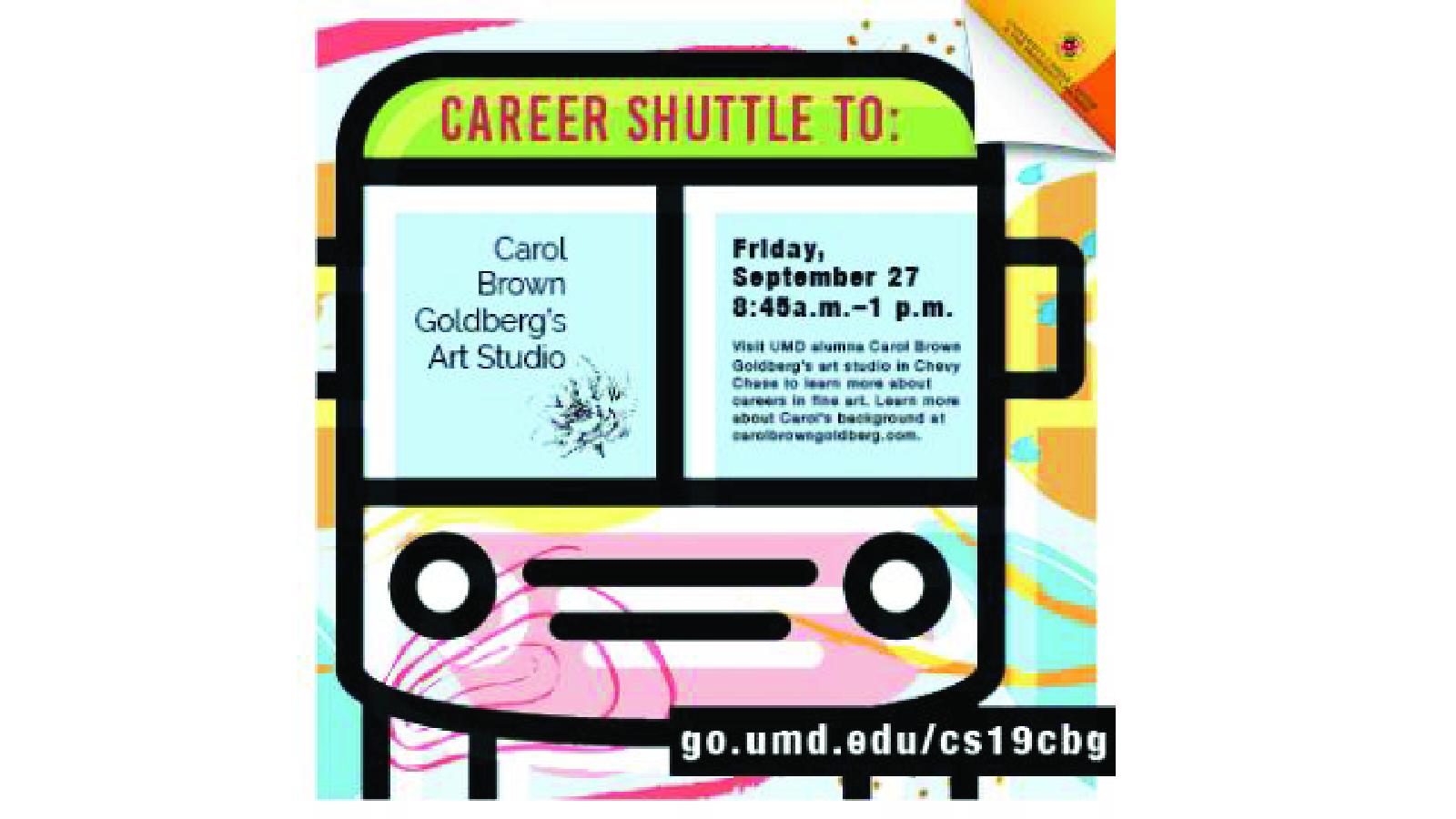 Career Shuttle: Tour an Artist's Studio
College of Arts and Humanities
Friday, September 27, 2019 8:30 am-1:00 pm
Join the University Career Center @ ARHU for a career shuttle to Carol Brown Goldberg's art studio in Chevy Chase! Carol received a B.A. in American studies from UMD and a B.A. from the Corcoran School of Art. She has taught at UMD and American University, served as artist in residence at the Chautauqua Institute and serves on the board of the Phillips Collection. Carol's work has been featured in hundreds of solo and group exhibitions in the U.S. and internationally, and her work is found in many museums and private collections. Learn more about Carol.

This career shuttle is a must for any student considering a career in fine art. During our visit, we will tour Carol's studio and learn more about a career as an artist. Please meet the career shuttle outside of Taliaferro Hall (backside of Francis Scott Key Hall) at 8:45 a.m. We will return to campus by 1 p.m.

Space is very limited. Please be sure to RSVP.