ARHU Career Development 101 (Workshop)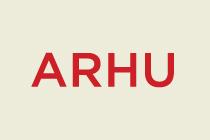 ARHU Career Development 101 (Workshop)
College of Arts and Humanities
Friday, September 24, 2021 12:00 pm-12:30 pm
Virtual
Calling all ARHU students! Are you feeling confused about where to start when it comes to thinking about future internships, jobs and/or grad school? Join the University Career Center @ ARHU for a quick (30 minute) crash course in some things you can do now to best position yourself for a great future internship and/or job!
Please RSVP via go.umd.edu/arhucdf21 (you will need to log into Careers4Terps with your directory ID & password). The Zoom link will be provided once you RSVP.
Please contact Kate Juhl with questions at kjuhl@umd.edu.