2020 Virtual Commencement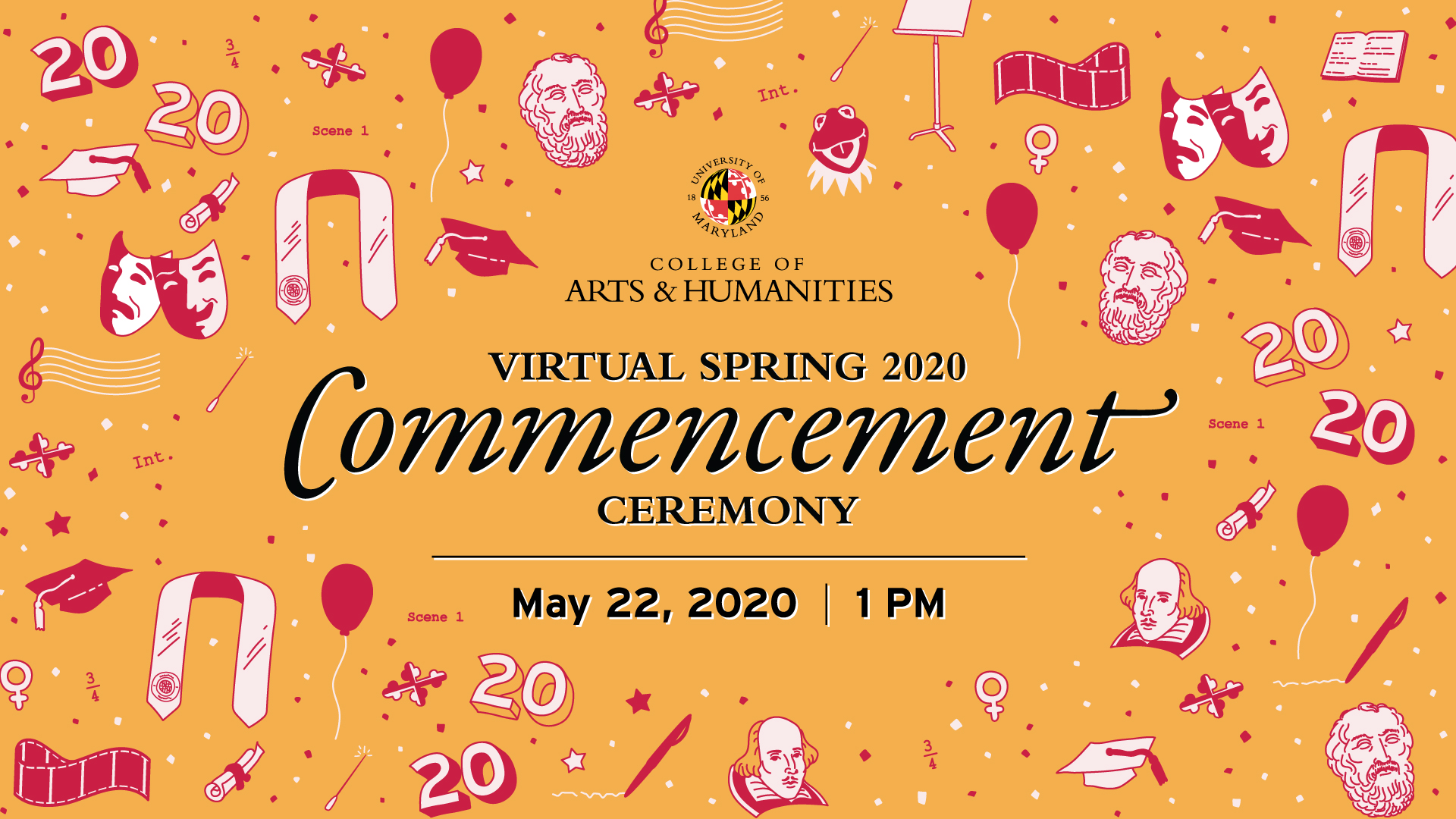 2020 Virtual Commencement
Classics | College of Arts and Humanities | School of Music | School of Theatre, Dance, and Performance Studies
Friday, May 22, 2020 1:00 pm-3:00 pm
Online
UMD Commencement Ceremony
The university will host a campus-wide virtual commencement ceremony at 1 p.m. Streamed live across multiple platforms, the ceremony will include remarks from Citrupa (Kat) Gopal '20, a biological sciences major, and an official commencement address from Majority Leader Steny H. Hoyer '63. Degrees will be officially conferred during this ceremony.
The ceremony will be livestreamed starting at 1 p.m. on commencement.umd.edu as well as the UMD Facebook and YouTube channels.
Commencement Program
Download the commencement program here.
ARHU Commencement Ceremony
Immediately following the campus-wide virtual commencement ceremony, The College of Arts and Humanities will host a separate ceremony for ARHU graduates.
Access the ceremony on Friday, May 22 at 1:30 p.m. by visiting: go.umd.edu/arhuceremony (Link will be live on 5/22 at 1:30 p.m.)
Share your Favorite Memories
Throughout the remainder of the semester, the university is calling on graduates to share photos, videos and messages of memories, experiences and hope with fellow Terps using the hashtag #UMDgrad and #IAmARHU for the opportunity to be included in the virtual commencement ceremony. Students will also be encouraged to engage live on social media during the virtual ceremony on May 22.
For more information, visit commencement.umd.edu.