MEET OUR STUDENTS & ALUMNI
How does your ARHU story begin? Meet our students and alumni, who just like you, are writing and living out their ARHU stories.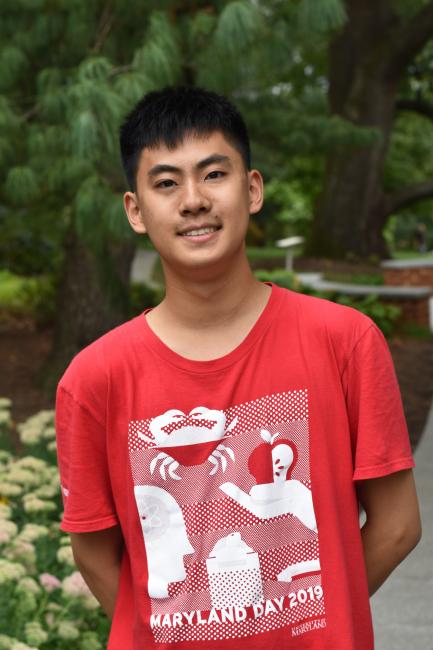 William L. '22
"I'm an English and computer science double major hoping to become an author or software developer. I love UMD's large campus and how friendly the students are!"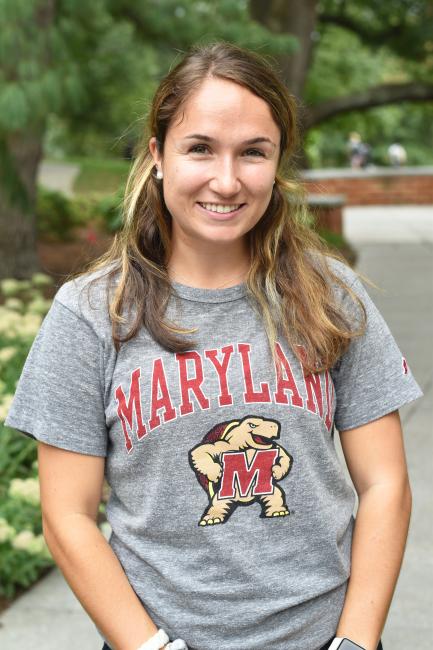 Casey S. '21
"I'm a communication major on the PR track with minors in general business and public leadership. I love everything about UMD, but my favorite thing is how prideful everyone is to be part of the Terp community."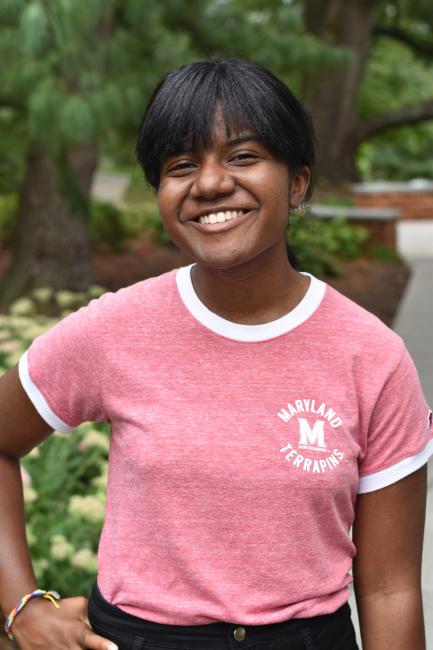 Christen H. '22
"As a music composition major and arts leadership minor, I plan to pursue a career in film scoring and music administration."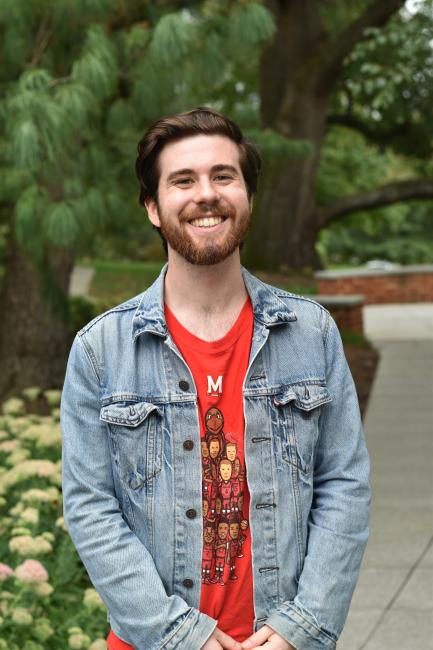 Daniel K. '20
"I'm a communication major with a general business minor hoping to one day work in sports communications or on Capitol Hill."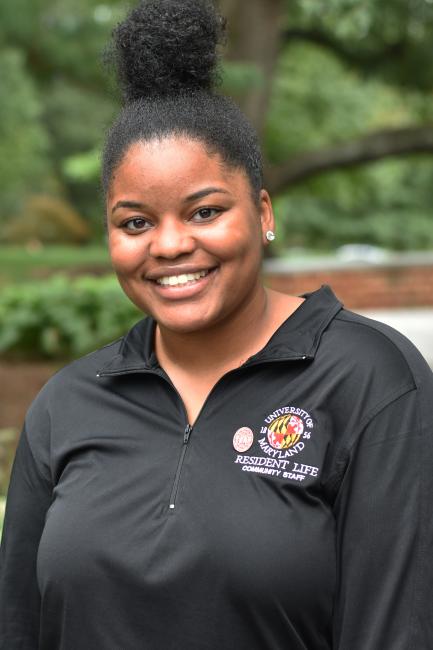 Dionne C. '20
"I love how UMD is close to a lot of places, like Washington DC, Baltimore and VA, which allows for students to have things to do and travel! As an English major, I want to teach African-American literature and eventually become a Superintendent."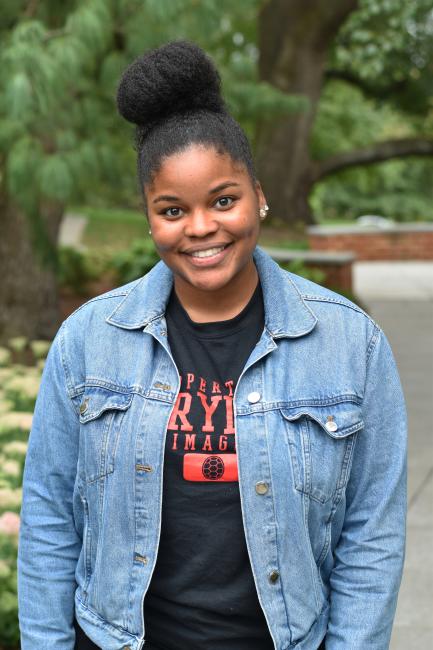 Dominique C. '20
"I'm an English major planning to work in human resources when I graduate and while I work on my first novel! My advice to prospective Terps would be to take advantage of everything on campus."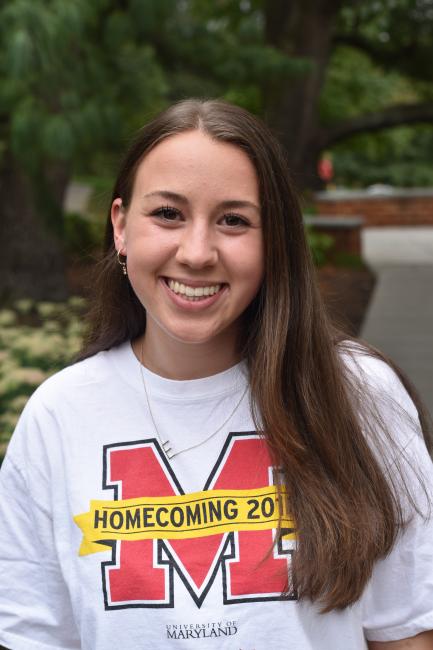 Emma W. '22
"I'm a communications major on the PR track and would love to work for a public relations firm in the fashion industry or to work for a magazine. My advice to future Terps? Be open-minded and listen to what others have to say. College is about gaining new perspectives and creating your own narrative."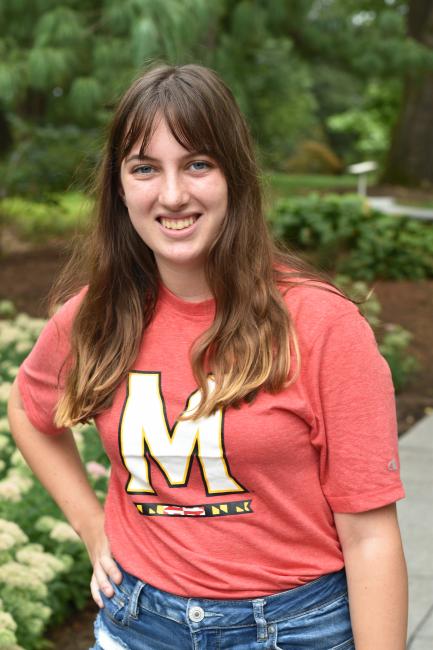 Hannah P. '22
"As an English and film double major, I'd like to be some sort of editor, ideally a fiction editor. I love writing, but even more than that, I love helping others write. I love how big UMD is, both the campus and the size of the community. There is always something to do."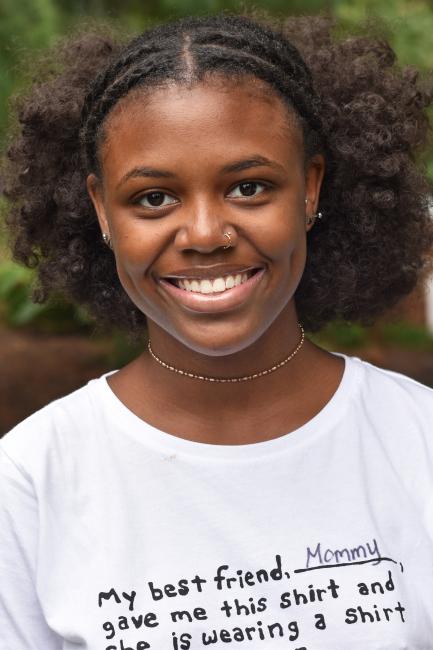 Jayda S. '20
"I'm a double major in English and French literature and language. My goal is to teach English in France and eventually a freelance journalist. My advice to future Terps? Don't be afraid to make new friends! Networking is a huge part of college, you never know who you'll meet."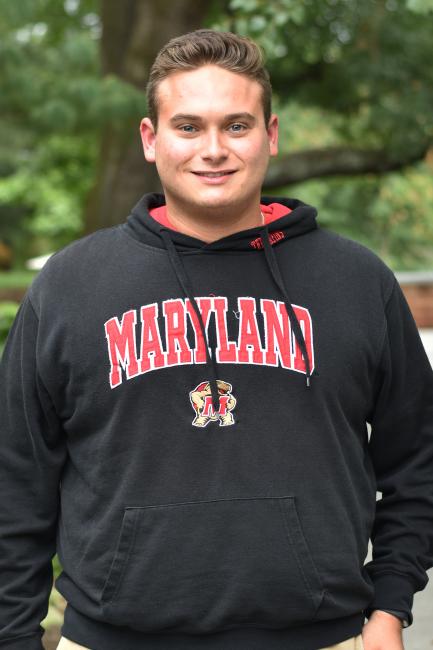 Joshua K. '20
"I'm double majoring in communication and American studies. I love being on a beautiful campus with D.C./Baltimore at our fingertips and am considering becoming a lawyer or middle/high school teacher."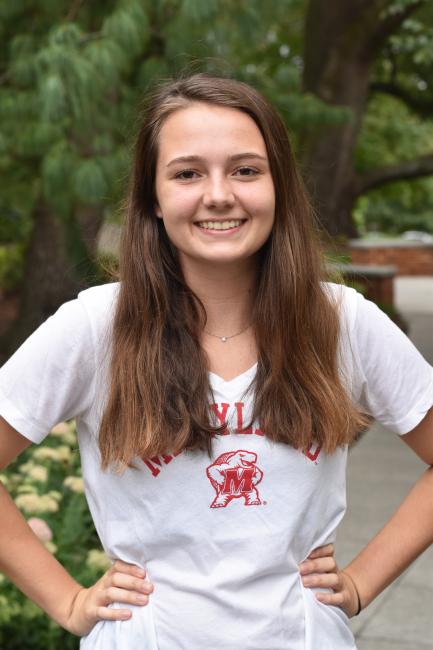 Lauren G. '22
"As a secondary education and English double major, I hope to have a classroom of my own one day, where I can teach English to high schoolers. Later on in life, I would really like to return to college as a college advisor."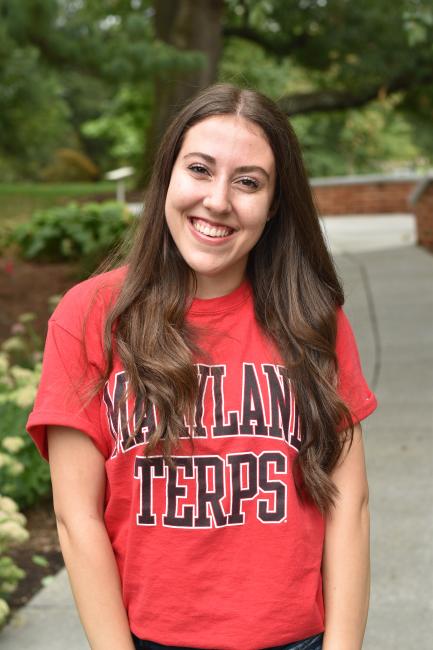 Madison S. '21
"After I graduate with my communications degree and leadership minor, I would like to do something in the field of social media using my communications major to help with charity events in combination with event planning."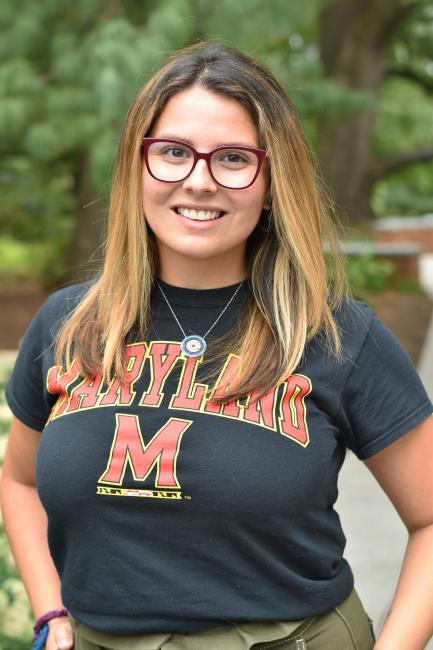 Melis T. '21
"I love being close to Washington, D.C. As a communication major on the PR track with a minor in business analytics, I want to work at a large PR firm that deals with brand image and management. My advice is to talk to everyone! You never know who you might have something in common with."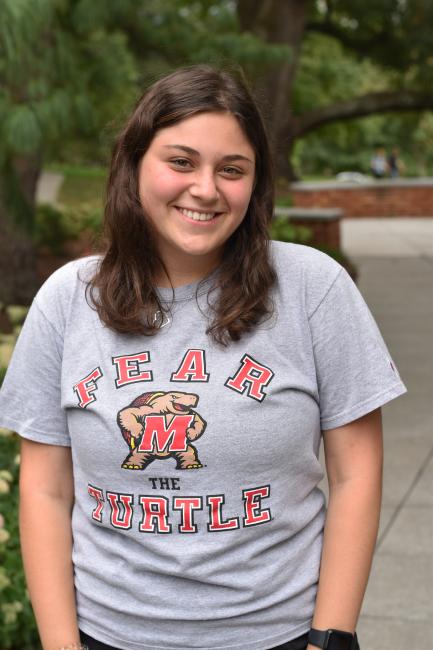 Molly P. '22
"I would love to handle social media relations for a company in the fashion industry. I'm a communications major on the PR track with a minor in leadership studies, and I love how the UMD College of Arts and Humanities offers endless opportunities to further your learning."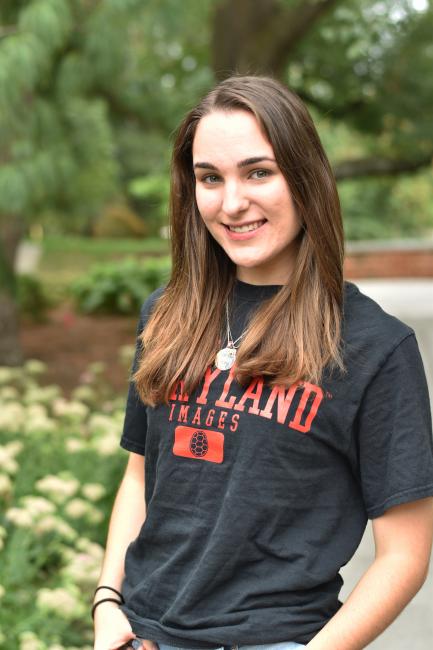 Rebecca H. '20
"I started as a public health major and found my home in the college as a history major and global poverty minor through much trial and error. Keep your options open and do not forget to reach out for support! I'm hoping one day to work in either patient advocacy or nursing."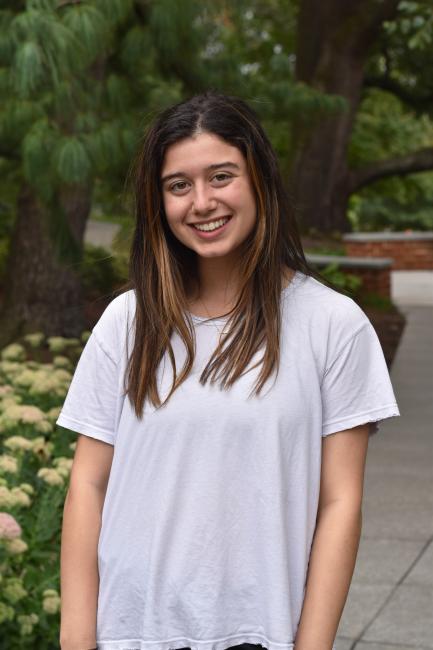 Samantha C. '22
"As a communications major and professional writing minor, I'm thinking about going to law school or journalism. My advice to future students is to really take advantage of college advisors. They are so helpful."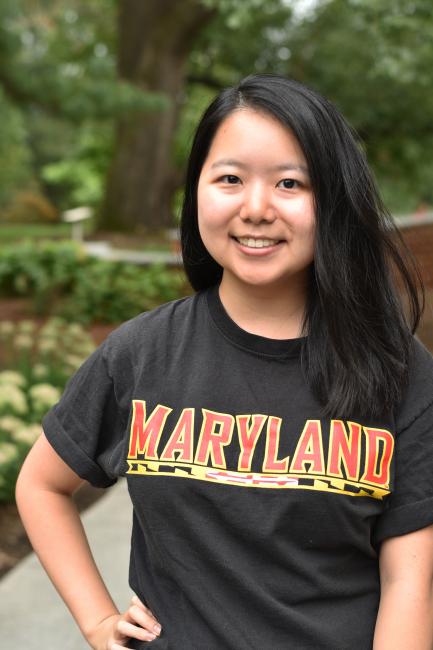 Sarah Y. '22
"I love the people at UMD! I've met so many incredible people who have influenced me to strive to be the best version of myself, and formed such close friendships. I'm a philosophy major, and hope to attend medical school and become a licensed MD."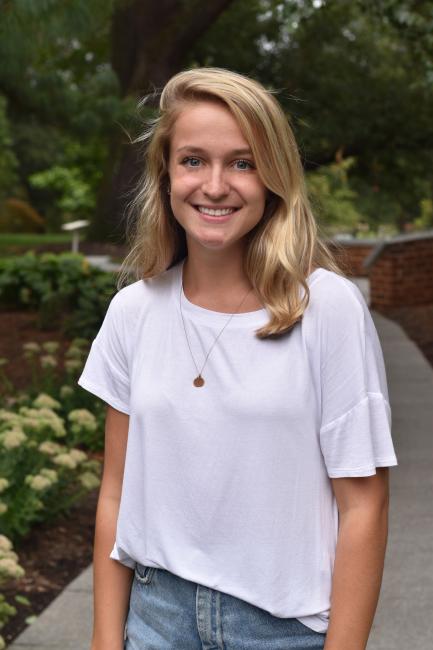 Sarina L. '22
"As a communications major in the PR track, I would would love to eventually work for a large media or nonprofit organization. My advice to future Terps is to branch out and make connections with new people! ARHU and UMD as a whole have so much to offer."