MEET OUR STUDENTS & ALUMNI
How does your ARHU story begin? Meet our students and alumni, who just like you, are writing and living out their ARHU stories.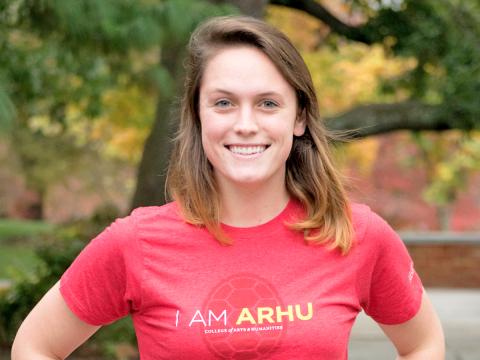 Lauren Baker '19, English, Classical Languages & Literatures
One of the strengths of ARHU is the emphasis on passion and the ability to take whatever subject or topic you love and dive into it. I love being able to merge all of my fields of study, and the classes at UMD allow me to do just that. I find myself writing about the role of Rome in an Arthurian legend English class; examining the similarities of Romulus and Washington as founding figures in a Latin class; and writing stories about Catullus in my creative writing workshop.
I have always been encouraged to make connections like that between topics and departments. The community of students is also very engaging and supportive. Being part of the Honors Humanities program allowed me to immediately connect with students that shared my passion for the humanities and build friendships that are still strong today. ARHU-sponsored clubs also provide a great opportunity to make friends outside of class and meet more people who share your passion for ARHU. Studying abroad is the perfect complement to the major so you can really see different cultures, languages and histories in person. Don't underestimate the value of being right next to D.C. as it really makes a huge difference in the classes and internships that are available, as well as options for fun weekend activities.
ARHU majors can take you anywhere you want to go!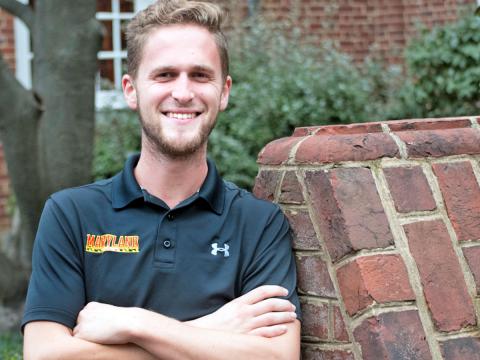 Colton Seigel '18, French, Government & Politics
In ARHU, I did not have to sacrifice a single one of my passions. I was able to study French and history and completed a second major in government and politics in the College of Behavioral and Social Sciences. The experiences I've had interacting with advisers and instructors both inside and outside the classroom taught me the resourcefulness and self-awareness I needed to cast my net as wide as possible.
My advisors and instructors also helped me embrace all the wonderful, albeit sometimes unabashedly challenging, experiences one encounters in life. For me, some of those experiences included living alone in a studio while I studied abroad. Or never having a moment of insecurity during my final semester about what my next step would be post-graduation. And for that, I am eternally grateful to ARHU.