SCHOLARSHIPS & ACADEMIC HONORS
Each year the college awards merit- and need-based scholarships to applicants who demonstrate exceptional accomplishment and intellectual promise.
With the help of our generous donors, scholarship amounts vary between $500 and $6,000 for an academic year. Some of the awards are renewable through four years of undergraduate study as long as the recipient maintains satisfactory academic performance. New student scholarships are announced mid-April to early May. Continuing student awards are typically awarded late spring.
Incoming Freshmen
Students are considered for these scholarships on the basis of their application submissions to the university and their financial need. In addition to the many scholarships administered through the Office of Undergraduate Admissions, the college offers the following scholarships for fall semester incoming freshmen:
Creative & Performing Arts Awards
Awarded to incoming Art, Dance, Music and Theatre majors by audition or portfolio review.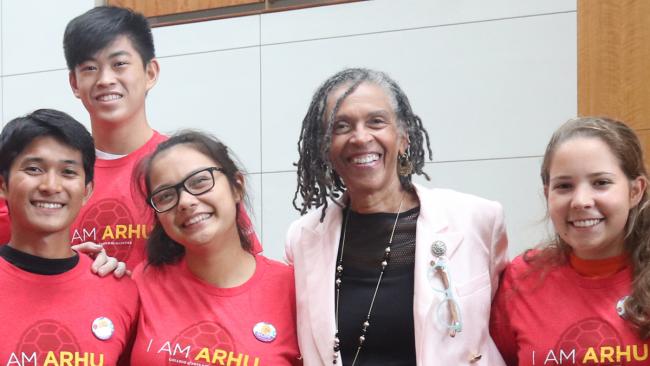 Dean's Freshmen Scholars
A one-year scholarship for academically talented, well-rounded students.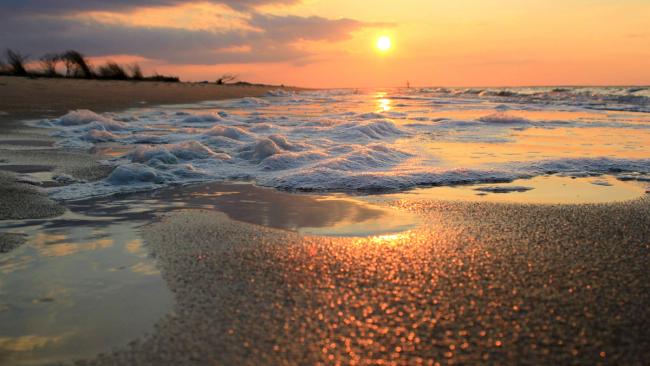 The Elizabeth Cannon Scholarship
A renewable scholarship for incoming freshmen with a declared ARHU major from Maryland's Eastern Shore.
Current Students
Scholarship information and applications are made available each spring semester and awarded for the following fall semester. To be considered for an award, students must enroll full-time for both the fall and spring semester of the 2020-2021 academic year. Students must remain an ARHU major and maintain the GPA requirement for each scholarship; otherwise, the scholarship will be revoked. Renewable scholarships are offered for a maximum of 8 consecutive semesters. Scholarship amount is subject to change.
Students may submit applications for the 2020-2021 academic year by selecting the "Online Scholarship Application" option after they login at apply.arhu.umd.edu. The deadline for submitting applications is Monday, March 30th at 8 p.m.
The deadline to apply for ARHU scholarships has been extended. Due to the COVID-19 crisis, the new deadline is Monday, April 6th at 8:00 pm.
Students will be notified via email after applications are reviewed by the scholarship committee. Scholarships and awards will become a part of the student's financial aid package. Two weeks prior to the beginning of each semester, funds will be credited to the student's account.
Please see individual department websites for additional scholarship opportunities. For detailed scholarship descriptions and eligibility, please see: http://go.umd.edu/ARHUscholarshipeligibility
| Scholarship  | Description  |
| --- | --- |
| Arundel Mills Scholarship | For Theatre, Music and/or Dance majors  |
| Catherine Vuozzo Scholarship | For ARHU majors that need financial assistance.  |
| Heyward G. Hill Memorial Scholarship  | For ARHU majors interested in a career in international affairs |
| Stringer Foundation Performing Arts Scholarship | For Theatre, Music and/or Dance majors |
| Catherine Mackin Memorial Scholarship | For first-year ARHU majors |
| Douglas and Holly Jacobs Memorial Scholarship | For transfer ARHU majors from a community college  |
| James F. Harris Arts & Humanities Visionary Scholarship | For ARHU majors with outstanding academic achievement  |
| Dean's Fund for Students in the Arts | For Art, Dance, Music or Theatre majors |
| Hugh F. & Glen Hannah Cole Financial Aid Scholarship (Names will be provided by Office of Financial Aid and eligible students will be invited to apply | For ARHU majors with demonstrated financial need  |