School of Music Appoints New Director of Orchestral Activities
May 06, 2019 School of Music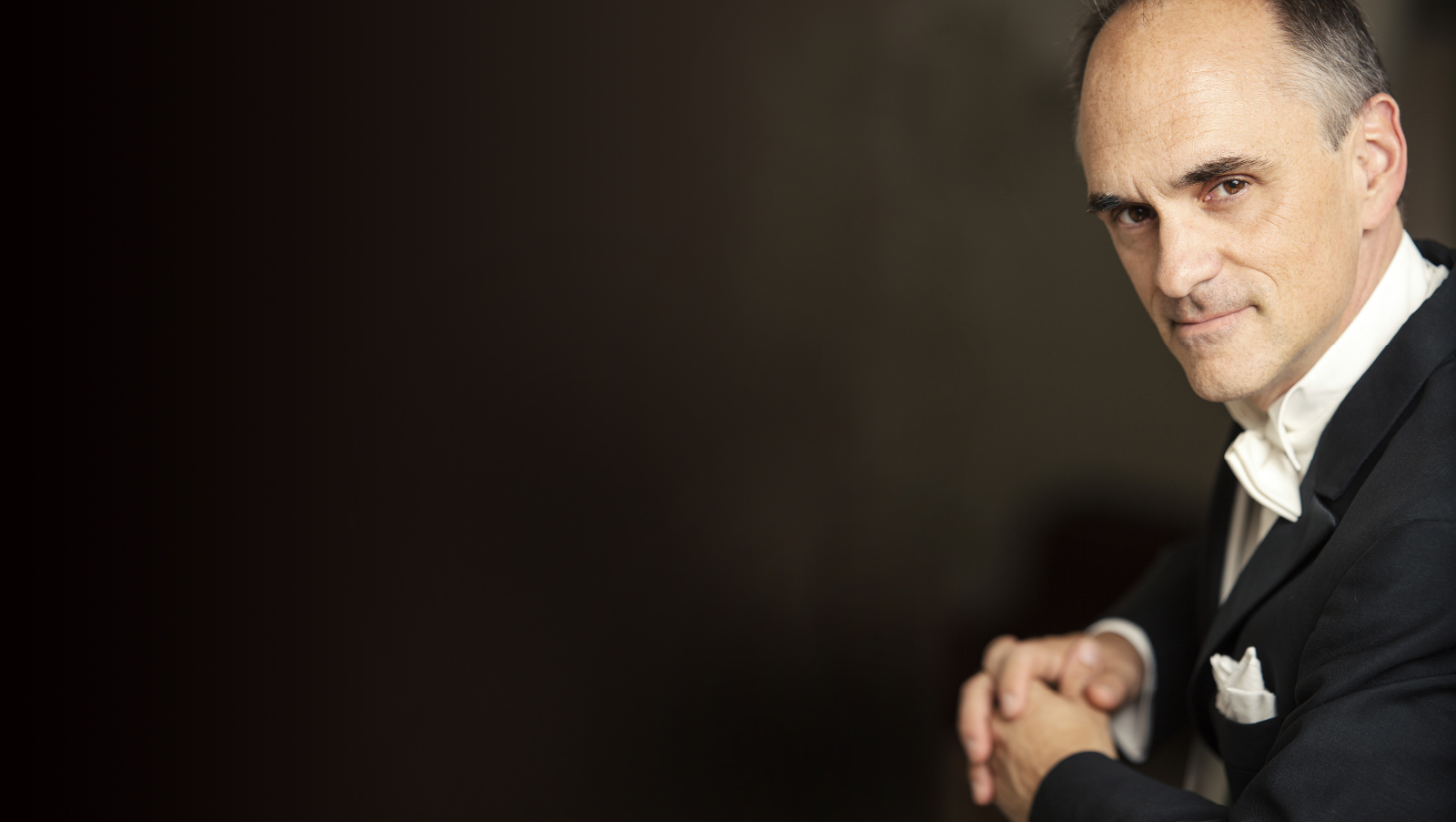 Internationally esteemed conductor and teacher David Neely will now lead Maryland's symphony orchestra.
By Kelsey Eustace
The University of Maryland's School of Music (SOM) is pleased to announce the appointment of David Neely as the new director of orchestral activities, effective fall 2019. A recipient of two Emmy Awards for his leadership as music director of the Des Moines Metro Opera, Neely brings three decades of collegiate and professional conducting experience to the post. In this role, he will direct the University of Maryland Symphony Orchestra and provide mentorship for conducting students.
"Neely demonstrates a commitment to bold programming and creative initiatives," said Jason Geary, director of SOM. "I am thrilled at the prospect of what he will bring to his new role at Maryland."
Known for cutting-edge performances, the UMD Symphony Orchestra is one of the nation's finest collegiate orchestras, providing its members with artistic and professional skills needed to navigate the evolving world of music.
Neely comes to Maryland from the Indiana University Jacobs School of Music where he is a visiting associate professor in orchestral conducting. Prior to that he worked at the University of Kansas School of Music for over a decade, where he held numerous roles, including director of orchestral activities.
"I'm struck by the collaborative spirit, talent and commitment to excellence among the students, faculty and staff at the UMD School of Music," said Neely. "My aspiration is to facilitate an environment in the orchestra and conducting programs where students feel creatively engaged in their development and graduate poised for a lifetime of continued learning and ambassadorship in the wonderful world of music."
Neely's professional experience in the U.S. includes conducting engagements with the Sarasota Opera and Portland Symphony Orchestra. Prior to teaching, he spent the majority of his professional career in Germany with highlights including conducting engagements for the opera companies in Bonn and Halle, Theater Bielefeld and Theater Dortmund, where he served as permanent conductor for five years.
Neely holds degrees in piano and orchestral conducting from Indiana University, where his teachers were Zadel Skolovsky and Leonard Hokanson for piano, and Thomas Baldner and Bryan Balkwill for conducting.
Neely will replace José-Luis Novo who served as the interim director of orchestral activities for the past two academic years and is the current music director and conductor of the Annapolis Symphony Orchestra. Previously, the position was held for nearly two decades by James Ross who is now music director for the Alexandria Symphony Orchestra and serves on the conducting faculty at The Juilliard School.
Learn more about David Neely.